Explaining protests in Belarus
11 August 2020 | Hanna Belovolchenko, Zaborona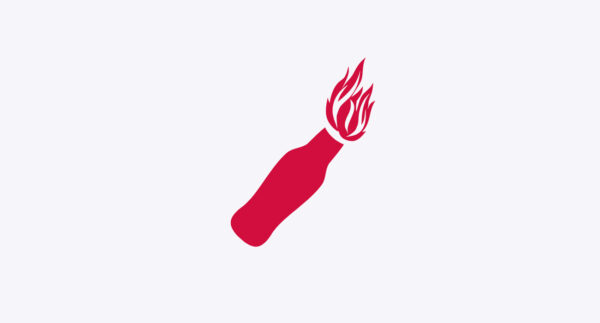 Presidential elections took place on 9 August in Belarus. According to exit polls, current President Alexander Lukashenko received 80% of the votes. The announcement of this result caused widespread protests. In Minsk, police used tear gas, stun grenades, and rubber bullets against protesters. More than 2,000 people are known to have been detained. One person was killed.
The editor of Zaborona Hanna Belovolchenko discussed with Belarusian experts what had forced the people to start protesting, how far the protests can go, and why they cannot be compared with the Ukrainian Maidan.
Why did Belarusians start protesting?
Alexander Lukashenko has held power for 26 years. He has been the only president of Belarus since it declared its independence from the USSR. If he stays in power, any change for the better is unlikely, which is the reason for the protests.
Several factors converged and led to the outburst of discontent:
Opposition sentiment of the protesting people, who are dissatisfied with the authorities' actions.
The economic factor. After the borders had been closed because of the coronavirus pandemic, a lot of workers lost the opportunity to earn their living abroad. Regional economies in Belarus face challenges, says Maria Sadovskaya-Komlach, a Belarusian reporter.
The epidemic factor. For a long time, Belarusian authorities and Lukashenko personally did not recognize the coronavirus threat. Hospitals did not get necessary equipment to fight Covid-19, and medical staff lacked necessary personal protection equipment, etc.
If Lukashenko has held power for 26 years, why have not Belarusians protested until now?
They have. According to Belarusian human rights advocate and activist Andrej Stryzhak, protests occurred after each presidential election, except 1994, when Alexander Lukashenko legitimately won the second round of election.
According to the expert, a powerful protest took place in 2010. The authorities violently dispersed the demonstrators, whose numbers ranged from 10 to 60 thousand, according to different estimates. Presidential candidates who ran against Lukashenko were imprisoned.
In 2017, widespread protests opposing the "law against social parasites" took place (the law stated that every unemployed citizen had to pay the government a fine of about €170 annually – Zaborona's note). Back then, people also demanded Lukashenko's resignation. And in 2019, Belarusians took to the streets to oppose integration of Belarus with Russia. That time, Alexander Lukashenko and Vladimir Putin reached an agreement to create a unified government, joint oil, gas and electricity markets, and uniform tax legislation.
Maria Sadovskaya-Komlach explains: in contrast to other countries, such as Ukraine, Belarus does not have a tradition of protests that have led to a transition of power.
From the very beginning of Lukashenko's rule, opposing presidential candidates have been persecuted, sometimes even killed. Businesses that openly supported opponents of the current president have been forced into bankruptcy, independent media were shut down, and so on. Further details on that from Zaborona can be found here.
How are the current protests different from the protests in the past?
First of all, people who take part in the protests have changed. Maria Sadovskaya-Komlach and Andrej Stryzhak observe that a new generation that does not remember the protests of 10 years ago has grown up.
In addition, people travel abroad more often. They do not depend on TV for information and get it from various other sources. They can compare Belarus to other countries and see its positive and negative aspects.
According to Sadovskaya-Komlach, another difference is that protesting social groups are more diverse now. Among them are students, entrepreneurs, and government employees. In contrast, in 2006, protesters against the sitting president were predominantly young people.
Politicisation of people has also played a significant role, Andrej Stryzhak claims. He believes that the "law against social parasites" and a total lack of measures against the coronavirus disease helped people to realise that politics concerns each and every one of them.
From the technological point of view, the key difference is the Internet. Even 5 years ago, instant messengers that facilitate rapid information sharing were not as widespread as they are now. However, right now the government is blocking wireless communications. Belarus has not had a stable internet connection for three days, and there have been phone communication blackouts as well.
Lukashenko is saying that the protests are fuelled by other countries. Is this possible?
The sitting President of Belarus claims regularly that foreign agents are trying to destabilise the country.
"Not too long before the election he claimed that 'Wagner Group' operatives were definitely not sent by NATO. Then, an hour and a half later, he stated that these operatives may have been sent by NATO as part of hybrid warfare. Not too long ago he claimed that 'puppet-masters' that are ruining the country are in Czechia. And then he claimed that Wagner operatives arrived from Russia. All that is being said in the context of the diplomatic crisis between Russia and Czechia which makes any joint operations against Belarus unlikely. By saying these things, Lukashenko makes it possible for everyone to see what they want to see", explains Maria Sadovskaya-Komlach.
Andrej Stryzhak agrees. He thinks that the only country that aims to influence Belarusian elections is the Belarus where Lukashenko does not live.
"He lives in his own state together with government officials and police, and the rest of the people live in a different country. And these other people strive for a better life", observes the activist.
All this looks like Ukrainian Revolution of Dignity, doesn't it?
Not entirely. The similarity is the people's discontent with the acting government and the use of violence against protesters. But Andrej Stryzhak and Maria Sadovskaya-Komlach emphasize that preconditions for these two events differ.
In 2013, Ukraine had independent media, a chance for a fair election, and a functioning judiciary, even though these were not ideal, according to the experts. In Belarus, however, everything is under the government control.
What chances do protesters have?
No one is sure.
Maria Sadovskaya-Komlach names several possible scenarios:
A state of emergency will be declared. In this case, there will be hundreds, if not thousands, of wounded and detained people in Belarus. This will quash protests and result in mass exodus of people from the country at the first opportunity. This scenario presumes different ways of persecution of 'dissenters'. Also, given border closures due to COVID-19, people will be stuck in Belarus.
The government will start mass arrests on day 4 – 5 of the protest and will use force to disperse activists. This happened during protests in the past.
Active protests will become more subdued, but they will become regular. This happened in 2011 following currency devaluation. For several months people came out to the streets and applauded without saying a word.
The least likely scenario is Lukashenko agreeing to negotiate.
"The power is determined to respond to protest with threats and violence. However, experience shows that sometimes even a single case of violence can make the society lose patience, similar to what happened during the Arab Spring. Still, the fact that such protests in some countries result in a transition of power does not mean that it could happen everywhere, Belarus included", adds Maria Sadovskaya-Komlach.
Andrej Stryzhak notes that no matter what the result of these protests might be, the people of Belarus will never be the same. The turn of the tide is a matter of time.
But if these protests do not result in a transfer of power, Belarus is likely to grow closer to Russia, since it will have to ask Russia for financial assistance. According to Maria Sadovskaya-Komlach, possible EU sanctions can automatically push Belarus into Russia's or maybe even China's spheres of influence.