The first protest of the Belarusian spring: no mass action in Minsk; Andrzej Duda asks the UN Security Council to discuss the persecution of Poles in Belarus
27 March 2021 | Voice of Belarus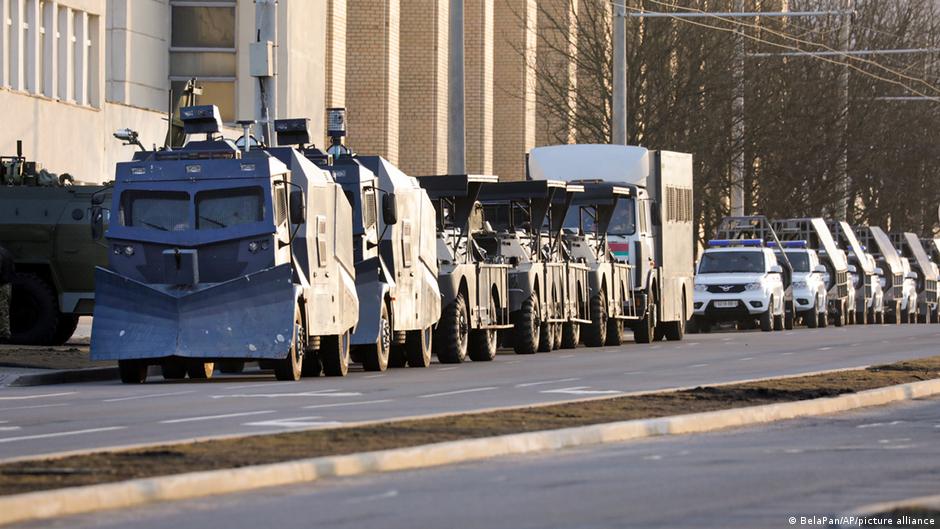 The first protest of the Belarusian spring: the mass action in Minsk did not work out
On 27 March, the first large protest action of 2021 was announced in Belarus. However, due to a heavy presence of the security forces, Belarusians failed to gather for the mass protest.
In the morning, military equipment was pulled into the city: prisoner transport vehicles (PTVs), water cannons, military vehicles with barbed wire, "Rubezh" complexes [roll-out metal fences operated by a riot police vehicle and designed to stop street riots].
The security forces began to grab passers-by and cyclists as early as an hour before the start of the protest action. The detainees were taken to PTVs, and force was used against some of them.
Among those detained near Bangalore Square are TUT.BY editors Halina Ulasik and Hanna Kaltyhina, editor-in-chief of Nasha Niva Yahor Martsinovich, Nasha Niva photographer Nadzeya Buzhan and journalist Katsiaryna Karpitskaya. They were released later on.
Deutsche Welle journalist Nicholas Connolly was detained while reporting on the protests in Bangalore Square, despite showing his German passport, official accreditation documents, and the inscription "Press" on his vest. He was released five hours later after the German ambassador arrived at the police station. According to Connolly himself, the security forces forced him to unlock his cell phone and to show them a few photos in the presence of the ambassador. The journalist was threatened with arrest, confiscation of cell phones and equipment if he refused to do so.
In Navahrudak, more than 10 people who went on a tour of the local Museum of History and Regional Studies were detained. They received the ticket refunds and were taken to the police station. The museum representatives noted that the group members did not wave flags and did not carry or display any symbols.
Although a spokesperson for the Belarus Interior Ministry claimed that there were no protests, 189 people were detained in Minsk and other cities.
Polish President Andrzej Duda asks the UN Security Council to discuss the persecution of Poles in Belarus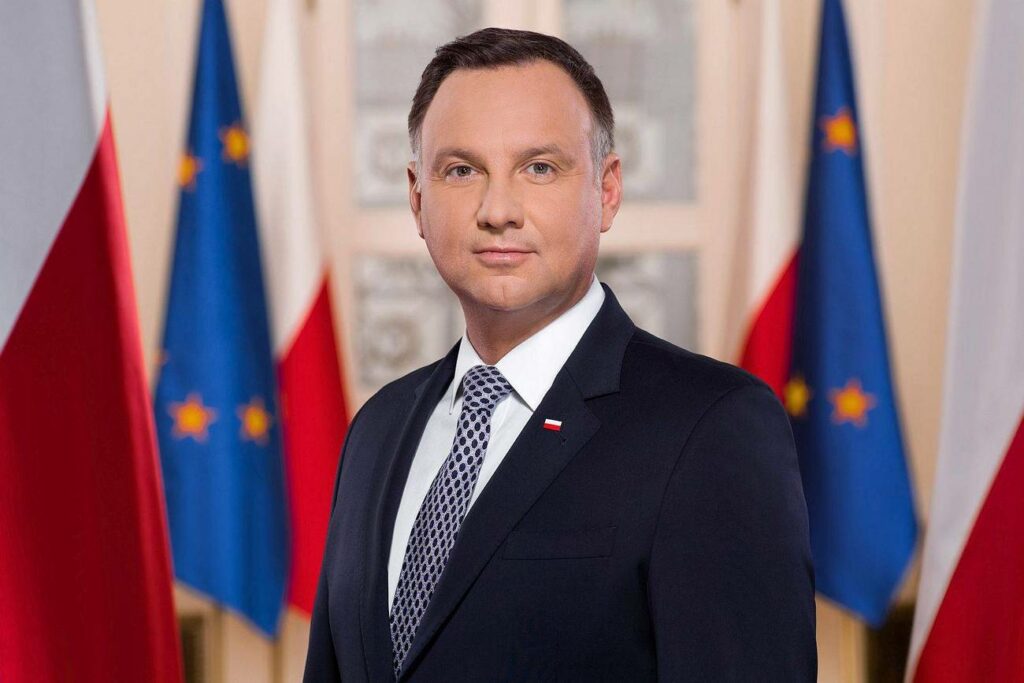 Polish President Andrzej Duda called the situation with the persecution of Poles in Belarus unprecedented in connection with the arrests of the head of the Union of Poles in Belarus Andżelika Borys and its activist Andrzej Poczobut. He emphasized that the Belarusian minority in Poland is a part of the Polish society.
Andrzej Duda sent a letter describing the treatment of Poles in Belarus to US President Joe Biden. The President of Poland believes that this will help to ensure that the situation with Poles in Belarus would be addressed by the UN Security Council, which is chaired by the US starting this month. Also, Polish president contacted representatives of the Council of Europe and UN regarding the treatment of Poles in Belarus, who are being persecuted by Lukashenko's regime.