An Olympic medallist about his arrest
18 November 2020, 12:44 | Kiryl Klimiankou, SPORT.TUT.BY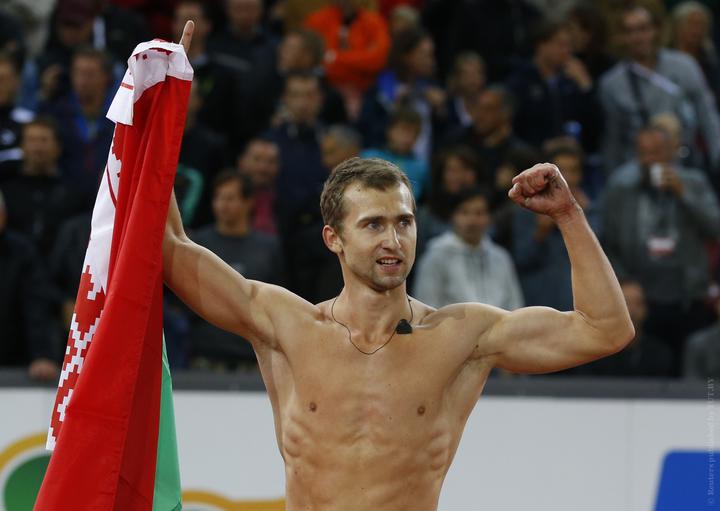 A silver medallist in the decathlon of the 2008 Olympic games, Andrei Krauchanka, who was released today after 10 days in custody, spoke about his arrest and the time he spent in Zhodzina.
---
We got out from a McDonald's on Maksim Tank street, got in the car and tried to drive away, but government security forces immediately ran up and dragged us out of the car. They zip-tied us, asked us for our names and then took us to some yard. There stood a riot police officer, who spoke to me pretty adequately, but then another officer turned up out of the blue and headbutted my friend Pasha in his face with all his might.
I was standing and looking at the ground, then raised my head a little and immediately got the same blow to my temple, after which the officer yelled at me, "What are you doing here, scum?" All that was accompanied by constant cursing. I explained that I had just left the McDonald's, and he threatened Pasha, "I want to give you a left hook so hard that you die. But I won't soil my hands." There was some kind of inexplicable violence. After that, I was dragged into a police van.
There was another officer who even tried to treat us humanely. He allowed us to stretch our legs and drove the vehicle carefully. Then, we were transferred to a minibus and driven to a police office. There we stood with faces to the wall for 14-15 hours. At about 4 am, we were sent into a cell, and in another 30 minutes were taken to Zhodzina, with our thumbs zip-tied in advance. And so we were taken there with our heads to the floor. In every prisoner transport vehicle, there were white-red-white flags laid out on the floor.
In Zhodzina, they led us through some corridor with a flickering light, like in a horror movie. So in that manner we walked 50-60 metres in single file, after which we were made to crouch and do squats. The first set was 150 times. Then they made us crouch again. After that, we went to another corridor where they made us do jump squats. I don't remember for how many times, but many were sent sprawling by that time. You see, even for me, an athlete, that was very hard, and many were simply not prepared.
So we were told to put our hands on the shoulders of the next person, meaning those able to do squats had to lift those who were unable to stand up. We had to crawl on all fours to the place where our information would be written down – that was the most humiliating thing.
Did anybody recognise you?
Yeah, there was one person in the police department. He said that he had watched the Olympics and wondered how I got there. He assured me that I would be acquitted, but eventually I was sentenced to 10 days in custody anyway. But at some point, we were separated. Maybe they were contemplating what to do with us. After that, they untied me, reasoning that I was a respected man after all. They also wanted to have a conversation about ideology with me, but it never took place, which I am very happy about. I'd gotten fed up with it already by that time.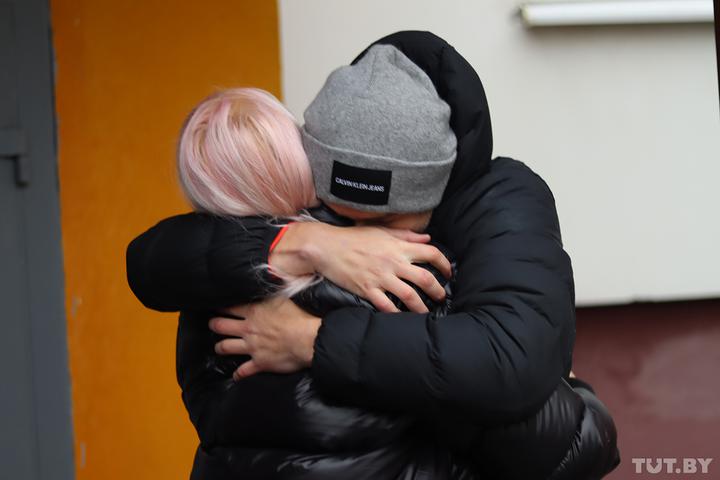 When were you able to get something to eat?
Only on Monday. At about 7 pm. Mattresses were given on Wednesday night. Initially, there were about 20 people in a cell. Later, they accommodated us in 8-bed cells. After that, three slept on the floor, three on the mattresses, and two on bunks which had been welded together from metal edges and sheets. That was really tough. I didn't sleep a wink for two nights.
They gave four cups of tea to 8 people. The light was constantly switched on. From 6 pm to 10 pm, we could only stand or sit on a bench.
On Thursday, they gave us towels and bedsheets. I know my friends had sent me a parcel, but I didn't receive it, so I had to stay in the same clothes for 10 days. The first time we were allowed to wash up was on Friday, but I couldn't do that because I didn't have clothes to change into.
Did your cellmates recognise you?
Yeah, many did. Also, I would like to point out that I was together with great people. There were teachers, managers, engineers and artists with me. The most worthy people in the country. As the saying goes, if you want to see the best people, go to prison.
On Sunday, in order to support the protest, we communicated by tapping to the rhythm of "Zhyve Belarus!" (Long Live Belarus!) It was so nice!
Did you get news anyhow?
No, I was told only today about Raman Bandarenka's death. Abominable! But that just reinforces the anger and determination.
You were released some hours ahead of schedule. How did you find out about this?
I was just told in the morning to get ready. It was strange, because the others were released exactly at the time of detention. Maybe they guessed someone would meet us, because yesterday the wardens talked to each other about Ivan Ganin and me.
Is it true he was beaten?
Yes, he smiled while doing squats, and a warden punched him in the stomach. Ivan had already gotten into a stance, but he restrained himself. Of course, he didn't like it, because if he'd been given free rein, he would have fought back with his best. [Ivan Ganin is a multiple champion in kickboxing and Thai boxing – Proofreader's note]
In prison, Ivan read Dostoevsky's "The Idiot", and I read Aleksandra Romanova's "Give Love".
The main thing I can conclude after these days is that everybody remains united. Everybody understands that unacceptable things are happening, that it should stop. I didn't see a single person there who would give up their opinion. People don't lose faith.