Investigation into how Alexander Lukashenko's entourage makes money on Russians
4 February 2021 | Olga Churakova, Aliaksandr Yarashevich, Olga Ratmirova, Stas Ivashkevich, proekt.media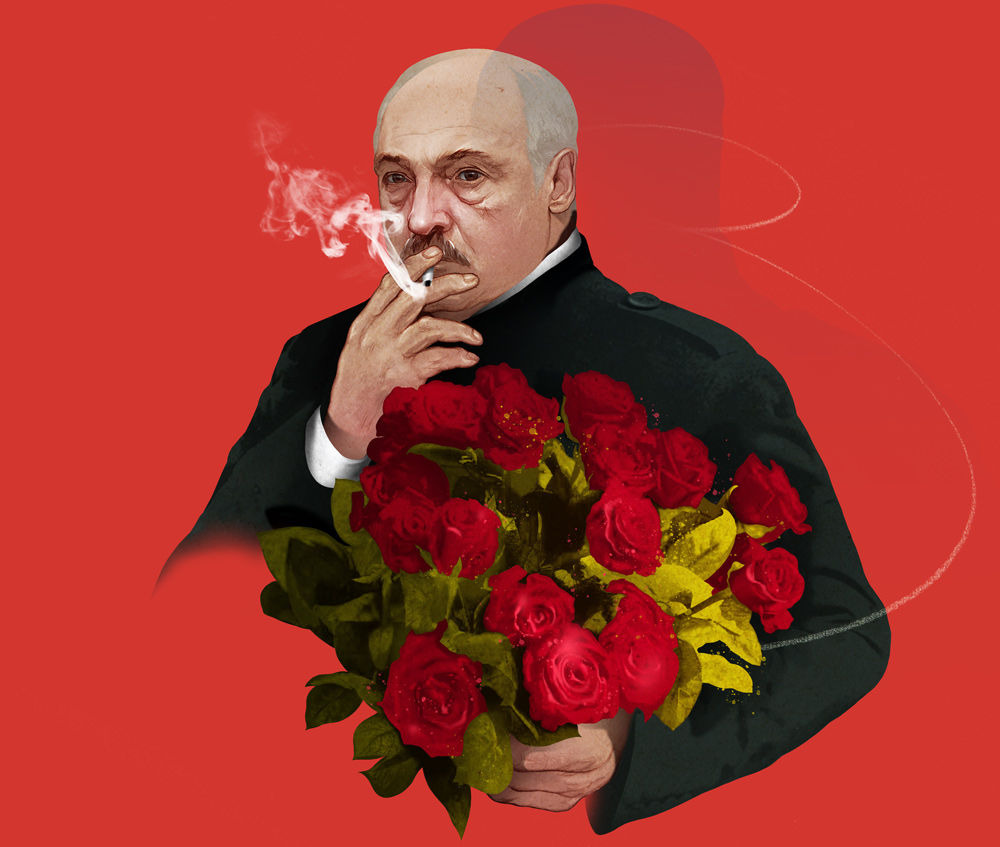 Russia loses billions of rubles every year on smuggling and re-export of goods from Belarus. A joint investigation by Proekt, BelSat and Naviny.by shows that Moscow turns a blind eye to the problem, allowing companies associated with the Belarusian authorities to make money.
How Russian authorities do not notice cigarette smuggling
In September 2020 Russian Prime Minister Mikhail Mishustin announced an unprecedented 20% increase in tobacco excise taxes. "In a difficult situation everyone should be participating in trying to solve the problems facing our country and its people," Mishustin explained. In addition to fighting tobacco smoking, the excise tax increase had another goal – to raise money for the treasury drained by the economic crisis and the pandemic.
The tobacco industry was in despair. The government's decision meant a sharp price increase of a pack of legally sold cigarettes by about 20 Russian rubles (around 0.22 euro). The percentage of illegally sold cigarettes in Russia increased from 0.3% in 2012 to 7% by 2020. Moreover, over half of the cigarettes produced on the entire illegal market – 54% – are produced in Belarus.
So why is illegal tobacco in demand
Russian experts equate the trade policy of the Eurasian Customs Union (EACU) countries with state-sponsored smuggling since Russia entrusted control over imported goods to its neighbours when the union was established. Russia and Belarus joined the EACU back in 2010 and in 2011 vehicle checks between the union countries were abolished and moved to the outer borders of the EACU. This meant that it was now possible to travel from Russia to Belarus and back without stopping or vehicle checks.
In 2013–2014 on WHO's recommendation Russia started raising excise taxes on tobacco every year as part of the anti-smoking campaign. Since then, cigarette prices have increased several fold, then the economic crisis struck, household income was not growing, and smokers began to look for cheap products. The difference in taxes on cigarettes between Russia and its EACU partners is so significant that it incentivizes smuggling. According to a 2020 survey by VTsIOM (Russian Public Opinion Research Center), only one in five smokers was confident about being able to determine the authenticity of cigarettes, while one in four intentionally bought the cheaper (or illegal) ones – it was often those who described their financial situation as bad. The survey showed that the main reasons for the spread of contraband tobacco are high excise taxes, prices (46%) and low living standards (41%). Over half of the respondents believe that the existing measures to combat the illegal cigarette market are ineffective (53%).
Why contraband cigarettes are imported from Belarus
The price of cigarettes in Belarus is the lowest within the EACU – about 60 Russian rubles (0.66 euro) per pack against 120 in Russia. The excise taxes on cigarettes per thousand pieces is 1,308 Russian rubles (14.4 euro) in Belarus versus 2,805 Russian rubles (31 euro) in Russia. The government deliberately keeps prices low in Belarus. In 2019 Lukashenko ordered to make sure tobacco prices would not increase.
At the same time, Belarus is producing huge amounts of tobacco, exceeding domestic consumption needs by a factor of two to three. Three tobacco factories are currently operating in Belarus: Neman in Hrodna, Tabak-Invest and Inter Tobacco in Minsk.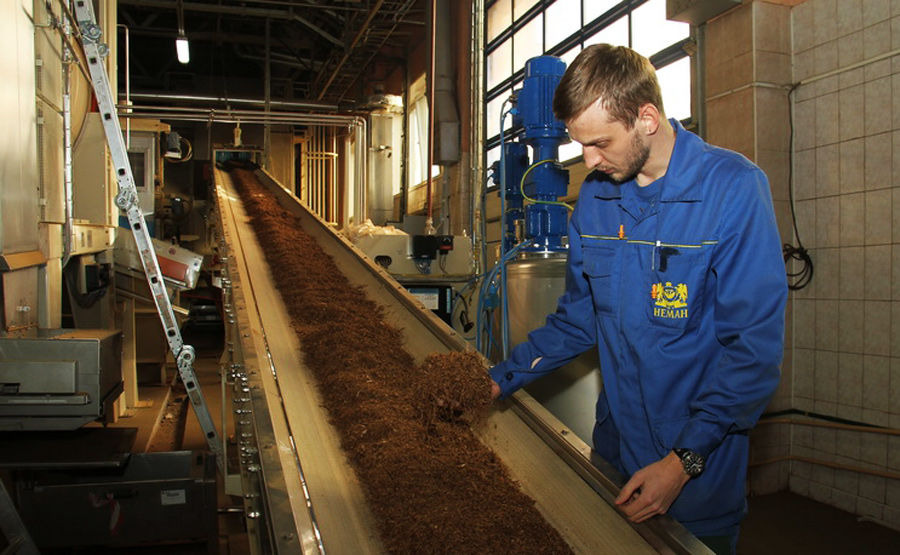 Neman is the oldest state-owned enterprise in Belarus, operating since the 19th century. The factory produces cigarettes mainly in the lower price tier under its own brands Credo, Minsk, NZ, Queen, Matrix, Magnat, Premier, and Fest. In addition, they produce cigarettes for British American Tobacco (Rothmans, Pall Mall, Kent, Vogue), as well as for Tobacco International Enterprises Limited (Oscar, Cooper, Velvet).
Tabak-Invest is a privately-owned factory belonging to businessmen Viktar Piatrovich and Pavel Tapuzidzis. They produce both their own and licensed brands. Finally, Inter Tobacco is the youngest privately-owned factory. It opened last year and is part of the Energo-Oil group of companies controlled by businessman Aliaksei Aleksin. The factory also produces both its own and foreign brands.
The names of the businessmen mentioned above will be important for the story that follows.
How the supply of contraband cigarettes to Russia is set up
Before the new year, customs officers in the Pskov region stopped a truck for inspection. According to the paperwork the driver was carrying furniture from Belarus to a company with a Moscow address. During the inspection, instead of furniture, customs officers discovered Belarusian cigarettes worth around 1.5 million Russian rubles (16,580 euro). This is one of the schemes used by the smugglers. They register companies on the Russian side along the country's border with Belarus border or in Moscow while actually operating in Belarus.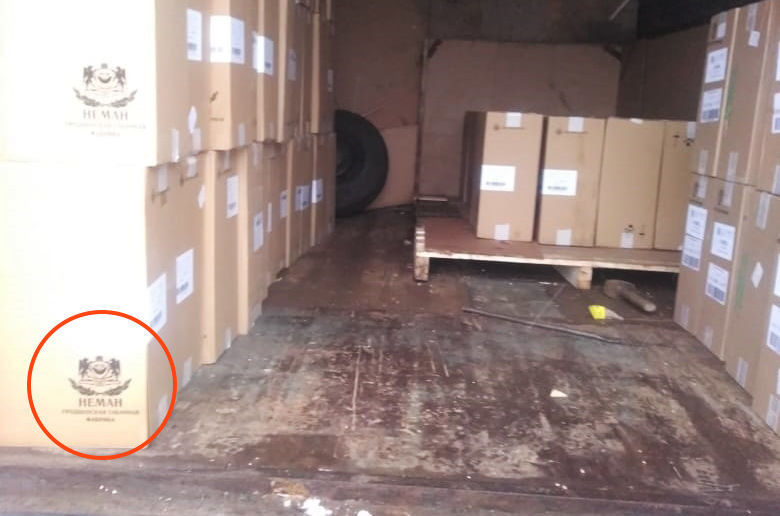 Cigarettes travel to Russia either as "spare parts" (tobacco, capsules and cardboard sheets separately), or "assembled", says one of the sellers found by the Proekt journalist on the social network Vkontakte. "Pressing, stuffing and cutting of cardboard packs takes place in Russia. Excise stamps are a cheap typographic replica of the original. Cardboard and capsules are of the same quality as the authentic ones. We transported tobacco simply inside pillows," says the seller. He assumes that Russian middle and top-level customs employees are involved in the scheme.
One of the most widespread methods for transporting goods from Belarus to Russia is the so-called "interrupted transit". Belarusian companies claim that they are transporting cigarettes to Kyrgyzstan, Kazakhstan or Armenia, allegedly to be unloaded there, although they never reach their final destination. The truck enters Russia with a cargo of cigarettes and official paperwork which states that the goods are destined for another country but they are unloaded in Russia instead.
In Russia, smuggled cigarettes are sold on a small-scale wholesale basis similarly to how drug sale is organised – almost like on the darknet, via anonymous Telegram channels and groups on VKontakte. In December 2020 there were at least six hundred such channels. It is impossible to identify the real owners of these groups and chats as profiles do not refer to real names or photos, and administrators change constantly.
To make a purchase via a Telegram channel, you have to be recommended to the group administrators, otherise, the sellers often won't even respond. Proekt found a person on Vkontakte who agreed to sell two boxes of excise and excise-free cigarettes produced in Belarus "as a first-time purchase". Delovye Linii shipping company was due to carry the order within Russia. The contact did not answer the question of how cigarettes are delivered from Belarus but he guaranteed the safety of the order.
In addition to closed groups, Belarusian cigarettes can be found on numerous sites within the .ru domain, although online sales of tobacco products are prohibited in Russia. Proekt journalist disguised as a buyer was communicating with one of the sellers of an online shop offering cigarettes by Belarusian, Kyrgyz, Tajik and other manufacturers. This shop had both excise-free and excise Belarusian cigarettes: NZ, Korona, Minsk, Fest and other brands traditionally in demand in the low price category. Throughout 2020, lawyers from Gorodissky and Partners, commissioned by tobacco companies, looked for and blocked these types of Internet shops. The number of online shops fell by a factor of four, but these types of sales spread to Instagram. Now there are ten times more of them.
Here is the correspondence between our correspondent and the seller: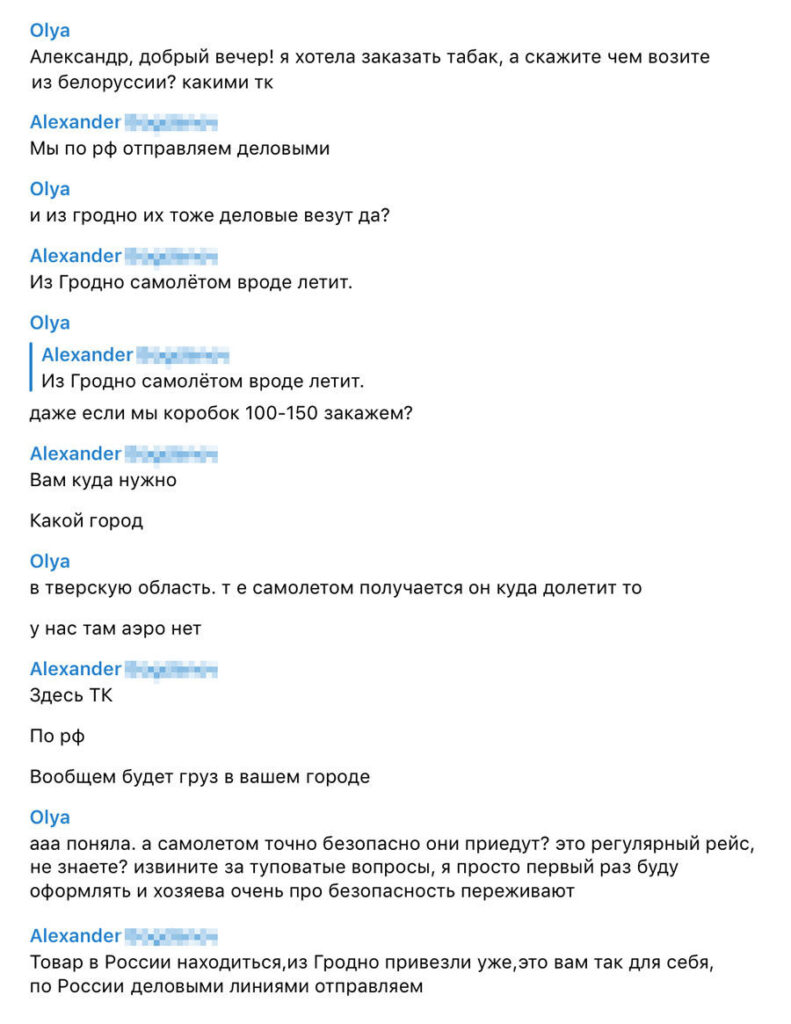 Olya: Alexander, good evening! I wanted to order some tobacco but I wanted to know, how does it get shipped from Belarus? What shipping companies do you use?
Alexander: We use Delovye Linii [cargo shipping service] to ship within the Russian Federation.
Olya: And it's the same company that ships them from Hrodna, right?
Alexander: I think it is flown from Hrodna by plane.
Olya: Even if we order 100–150 boxes?
Alexander: Where do you need to have them shipped? What city?
Olya: To the Tver region. So where will it be flown by plane? We don't have an airport there.
Alexander: It is shipping companies here, within the Russian Federation. Anyway, your cargo will get to your city.
Olya: Ahh, got it. Are you sure plane delivery is safe? Do you know if it is a regular flight? Sorry for the stupid questions, it's just that this is the first time I am filling out all the paperwork and the owners are very worried about security.
Alexander: The goods are already in Russia, they have already been brought from Hrodna – just so you know. Within Russia we use Delovye Linii [cargo shipping service].
Based on Proekt's conversations with the smugglers, it is mainly small players on the Russian side. "There are small regional warehouses, and then items are taken to regional outlets by those who don't mind earning some quick and easy money, enough to buy a cheap car." According to the source Proekt was in contact with, you can safely sell the products without attracting authorities' attention if the turnover does not exceed 5–7 million Russian rubles. "Larger amounts cannot be held in digital wallets so they have to be transferred to a bank, which then becomes visible to authorities if they look," the source adds.
The Proekt journalist was easily able to buy Belarusian contraband in the center of Moscow. Excise and excise-free cigarettes were sold in several tobacco kiosks at the price of 70–80 Russian rubles (0.77–0.88 euro) per pack. When asked who was supplying the cigarettes, one of the sellers replied that he buys his products from the largest wholesale market in Moscow, Food City. It is owned by businessmen God Nisanov and Zarakh Iliev.
Who makes money on cigarettes in Belarus
Unlike Russia, there are very large beneficiaries of illegal tobacco sales on the Belarusian side. When the Inter Tobacco factory was built in 2020, President Lukashenko went so far as to change the administrative boundaries of Minsk, cutting off almost one and a half hectares of land from the city specifically for the benefit of this enterprise. That's where the factory is now located.
This is significant because the owner of this business is Aliaksei Aleksin, and him and Lukashenko are far from strangers. He used to work at the Belvneshtorginvest company which was part of the Presidential Administration, then was in charge of oil product sales at the Trayple group of companies that belong to businessman Yury Chyzh. In 2012, the European Union imposed sanctions on Chyzh since he was considered to be one of Lukashenko's "wallets". Two years before the sanctions were imposed all of Chyzh's oil assets had been transferred to Aleksin.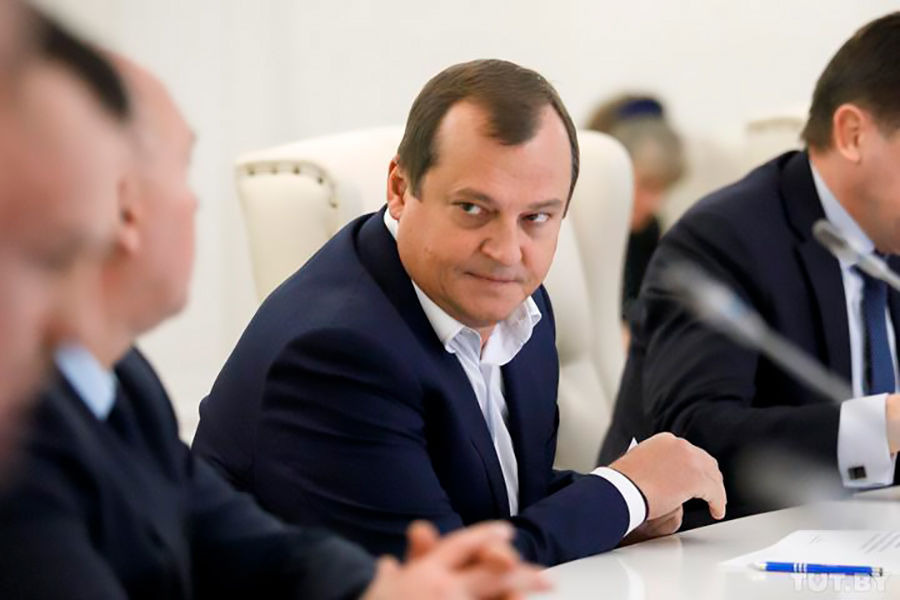 Aleksin's assets currently include Energo-Oil, MTBank, Syabry hotel and restaurant complex, Veles-Mit meat product plant, Belneftegaz national transit transportation traffic monitoring system operator. The businessman supports Belarusian bikers, especially the country's main biker, Lukashenko's son Viktor. In 2012, Viktor together with Artem Chaika, the son of the then Prosecutor General of Russia, created an elite motorcycle club called Iron Birds Chapter. The Iron Birds Chapter organises biker rallies in Russia and Belarus. Moto Event company, owned by Russian Alexander Kitaev and Belarusian Dzmitry Paulovich, regularly co-organizes the event. Paulovich is the director of Energo-Oil and Aleksin employee.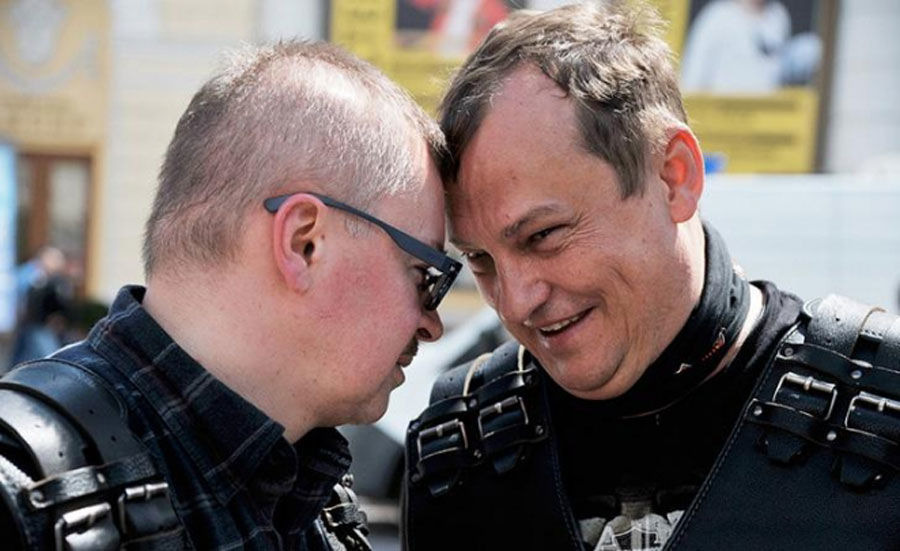 Aleksin is so close with the Lukashenko family that in March 2020 he was spotted by the Nexta Telegram channel on board the Gulfstream G550 business jet, which was taking Viktor Lukashenko from Abu Dhabi to Minsk. The jet was registered with the Austrian company Eolinus Beteiligungsverwaltungs GmbH, associated with another influential Belarusian businessman Mikalai Varabei, Aleksin's partner.
Aleksin earns enormous profits from the tobacco industry. Back in 2017 Lukashenko ordered the creation of a "single commodity distribution network" in the tobacco sector. This meant that cigarettes from two of the country's tobacco factories would be sold via Aleksin. In 2020 40% of the domestic market became his. An investment agreement was drawn up with Aleksin's company Energo-Oil, which stipulated that the company would lease state-owned Tbaka stalls (about 900 stalls) and would obtain the right to set up its own Tabakerka stalls across the country.
A year later, in the summer of 2018, Energo-Oil received the right to import and sell foreign brands of cigarettes. The company was importing, and is now licensed to produce L & M, Parliament, and Marlboro brands. Keeping in mind that domestic production of tobacco products in Belarus is many times higher than domestic demand, imported cigarettes can also enter Russia.
Finally, it is important to understand that it is Aleksin who, in addition to everything else, also controls the movement of all transit cargo in Belarus. "To fight smuggling" Lukashenko ordered the creation of a transit traffic monitoring system which tracks the movement of trucks in real time all the way to the destination. An electronic seal connected to navigation systems and integrated with the customs authorities' database is placed on each truck. The national operator of this system is Belneftegaz, a company controlled by Aleksin. This electronic system was developed by another company controlled by Aleksin.
Aleksin has declined to comment.
How Belarus took over the Russian flower market
Looking into yet another industry will demonstrate how Lukashenko's entourage benefits from the supply of products to Russia. Remarkably, Belarus has been the main supplier of fresh flowers to Russia for several years now. Over the past five years, Belarus' supply of cut flowers to Russia has increased over a hundred fold, overtaking world leaders in this field – the Netherlands, Ecuador and Colombia. Now almost every other flower bought in Russia comes from Belarus.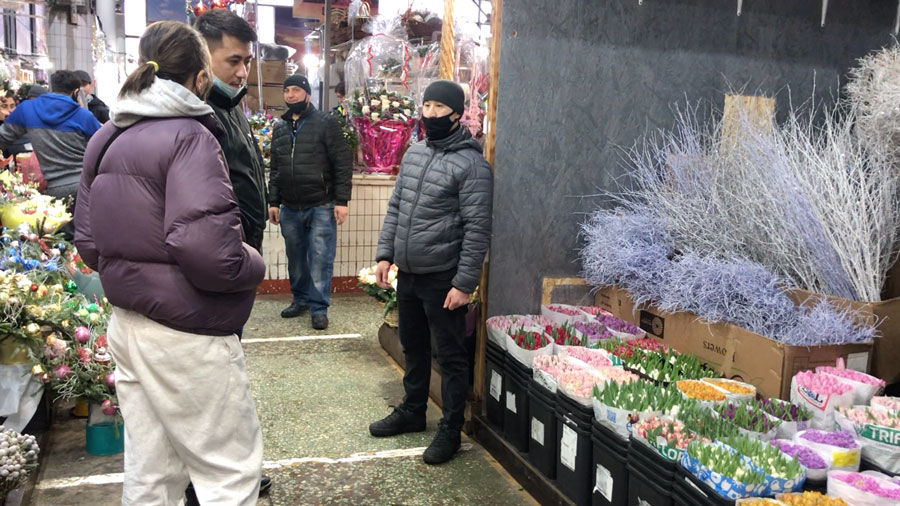 The rapid growth of flower imports from Belarus coincided with the restrictions imposed in Russia on flowers from the Netherlands and Turkey in 2015-2016. But this is not the only reason for the "Belarusian" flower boom. Importing flowers to Russia has tax advantages.
By Lukashenko's decree, Belarusian re-exporters are exempt from paying VAT when importing goods from abroad, and when flowers are supplied to Russia, where VAT must be paid, the goods are assigned a significantly lower value.
Belstat statistics on flower supplies shows, for example, that Belarus buys flowers at 0.32-0.36 USD apiece, which roughly matches world prices, but sells them to Russia at 0.08–0.12 USD apiece. This scheme allows tax savings of up to 10,000 USD per truck. As a result, a Belarusian flower is about 20–30% cheaper than competitors' who are supplying them directly to Russia.
In 2019, Belarus imported almost 900 million flowers. And exported about the same amount to Russia.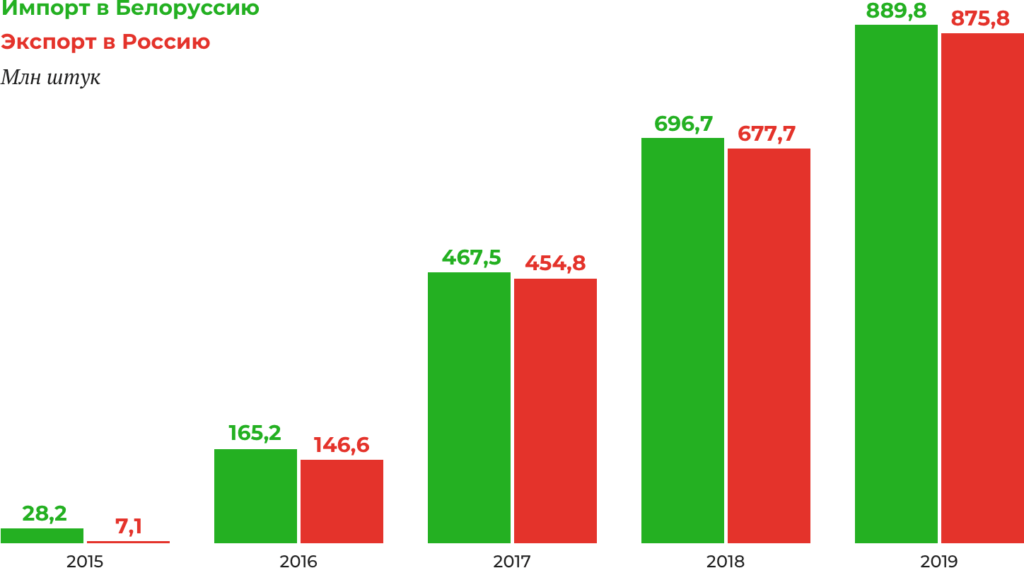 Russian flower growers say that Belarusian imports are killing their business. There are virtually no new greenhouses built in Russia, investments in old flower factories have ceased. The country is losing 6–8 billion Russian rubles a year.
Similarly to tobacco, the main buyers of flowers in Russia are small businesses or individual entrepreneurs. Our journalist, disguised as a buyer, called the largest flower wholesalers: 7Flowers, Florexim, Yevroflor. One wholesaler, Flowers by Macheliuk, admitted that they bring their products via Belarus and that at the moment there are no other options. The Rizhsky market, the main flower market in Moscow, is a small wholesale market: the main buyers are dealers who re-sell flowers in the city's residential areas. Our journalist interviewed the sellers at Rizhsky market, and several of them also admitted that their products come from Belarus but did not know exactly how they cross the border.
An employee of one of the largest transportation companies which delivers cut flowers for Russian wholesalers, said that the company receives them via the Belarusian Beltamozhservice and Globalkastom. "No one is able to change this scheme, and it costs three times as much to bring flowers directly from Ecuador."
Who makes money on flowers in Belarus
There are three leading companies among Belarusian suppliers of cut flowers: Globalalkastom, Logex and Gas Venture. The list also includes the state logistics operator Beltamozhservice.
All of these companies are closely associated with the country's leadership. "No one can enter this market just like that. They simply won't be allowed to do it," explains the manager of one of the flower companies in Belarus.
Globalkastom was created in 2015, its co-owners at that point were Hanna Pushkarova and Hanna Khmialeuskaya. It has been evident for some time that these companies enjoy special patronage from the Belarusian authorities. "In 2017, a truck was detained in Russia, which contained fabric according to the paperwork but was actually carrying brand-name clothing," Belsat reported. Moscow demanded Minsk to investigate the case. Court hearings began in Belarus. During the trial it became clear that the owner of the cargo, Globalkastom, which purchased the cargo, customs cleared it in Belarus, benefiting from reduced customs payments, and sent them for sale to Moscow to its own subsidiary. However, with all this evidence, the court refused to bring Globalkastom as a defendant, satisfied with the company's explanation that they had a lot of cargo, and they simply forgot to check several of their trucks. Instead, it was the driver and the owner of the truck who were convicted.
The original co-owner of Globalkastom, Hanna Pushkarova, is an acquaintance of Lukashenko's special assignments assistant, his longtime associate and head of the Presidential Administration Viktar Sheiman.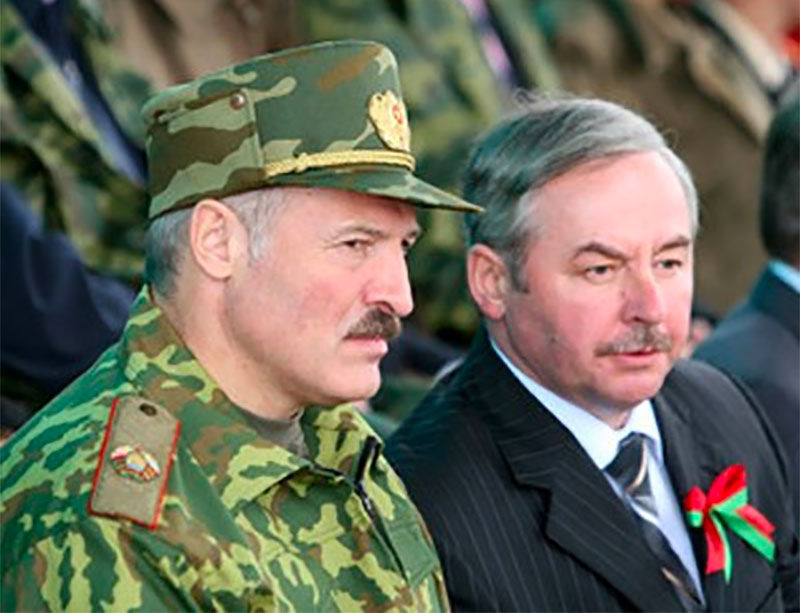 Legal entities currently associated with Globalkastom are registered to Yauhen Zhounar and Aliaksandr Ramanouski. The latter is a business partner of Dzmitry Pabiarzhyn, the former press secretary of the Belarusian KGB. However, Globalkastom is still associated with Sheiman, and in the most obvious way. BelGeoPoisk, a mining company, owns 75% of Globalkastom Management, and the remaining 25% belongs to Belzarubezhtorg of the Presidential Administration. Globalakstom customs clearance points are located in the Great Stone Industrial Park, at the Beltamozhservice and Ozerco Logistic trade and logistics centers of the Presidential Administration. It was actually Sheiman who personally opened the Globalkastom customs facility in the Great Stone Industrial Park.
Why is the Administration of the President of Belarus engaged in business
Presidential Administration of Belarus is a government body that reports personally to Alexander Lukashenko. It was established in 1994. In 25 years this enterprise has gone from a small subdivision engaged in material, technical, household operational support for top levels of government to a large diversified holding.
The structure of the Administration includes more than 100 organizations in Belarus and abroad. It is in charge of four National Parks (Belavezhskaya Pushcha, Narachanski, Prypiatski, Braslau Lakes) and the Berezinsky Biosphere Reserve, health retreats in Belarus, in the Caucasus, in Crimea and the Baltic States, President Hotel, Minsk, Planet and Yubileiny hotel complexes in the capital, agro-industrial, construction, transport, and trading companies. About 400 administrative and public buildings are under the Administration's operational management. The revenue of enterprises under the control of the Presidential Administration in 2020 amounted to 2.6 billion Belarusian rubles (over 1 billion USD).
Companies controlled by the Administration received waivers from the authorities for the import of foreign products and freely exported them across the border to Russia. For example, in the mid-90s, Lukashenko ordered tax breaks for these companies, allegedly to provide the population with import products before the New Year's Eve, when in fact everything went to Russia. As a result money was taken out of the country's budget, and the proceeds from the sales in Russia went to the Presidential Administration's accounts. In the early 2000s, the Administration added a new activity: trading in confiscated products, goods arriving from other countries and seized at the border by the Belarusian customs authorities. In 2003 the value of confiscated products in Belarus reached 250 million US dollars.
The second major flower supplier, Logex, is associated with businessman Aliaksandr Shakutsin and his son Aliaksandr Shakutsin Jr. The Shakutsin family is exceptionally loyal to Lukashenko. Shakutsin Sr. was one of a handful of businessmen at the secret inauguration of the Belarusian president in the midst of 2020 protests. Last year the EU imposed sanctions on Shakutsin.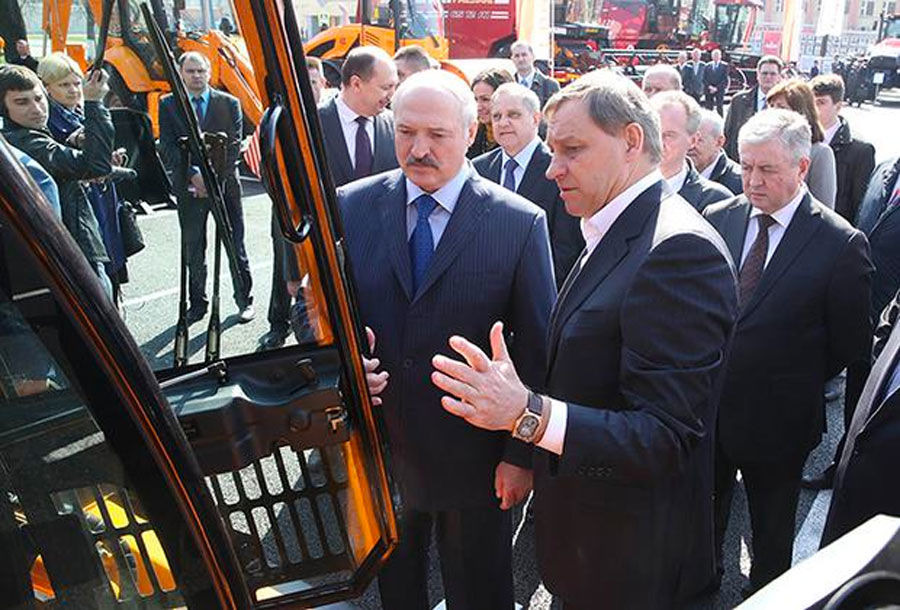 The third supplier, Gas Venture, is associated with the logistics operator Bremino Group. The company is building a large logistics complex on the border with Russia with vehicle, rail and air terminals. A flower exchange is also planned. Lukashenko personally ordered the creation of a special economic zone in the Vorsha region for the Bremino Orsha logistics complex, essentially, a tax haven. Bremino Group belongs in equal parts to the very same Aliaksei Aleksin and his longtime partners Mikalai Varabei and Aliaksandr Zaitsau, who are also extremely close with the Lukashenko family.
Zaitsau is a former official who used to work as Viktor Lukashenko's assistant. Varabei's business interests are mainly concentrated in the oil industry. The New Oil Company, controlled by him, was recently designated as a special exporter of Belarusian oil products by decision of the authorities, the same way as Aleksin when he was granted the right to export cigarettes. Varabei also came under EU sanctions for supporting Lukashenko's regime.