11 February 2021, 14:44 | NN.BY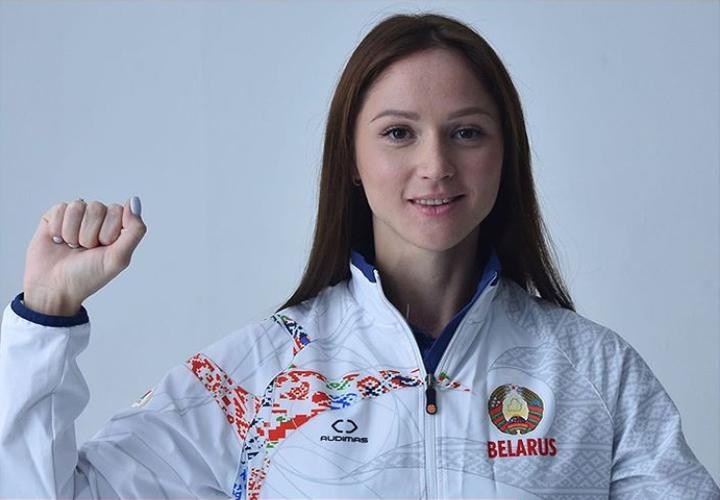 On 9 February it was six months since the presidential election in Belarus, which you, Mr. Lukashenko, lost, but did not find the strength and courage to admit defeat and leave with dignity, as is customary in sports. During these 6 months, Belarusians have gone through a lot: crackdown of civilians with stun grenades, shooting with rubber and live bullets, torture in Akrestsina, the disappearance of protesters without a trace, the murder of demonstrators, "death raids" on Belarusian yards performed by Baskov, Eismant and other accomplices.
I dedicated 20 years of my life being a part of the national team and defending the honor of my country. 20 years of honest, intense and quite a difficult struggle, struggle with myself, with rivals, with pain and frustration, struggle similar to a marathon, with ups and downs. Sport has taught me to respect the opponents, to respect the rights of competitors, to be merciful to the weakest, and to never give up in my struggle.
For the last six months, Belarusian people have been passing through their marathon – a marathon of fighting violence, torture, humiliation and death. And it hurts me more than ever to see people deprived of their right to vote, freedom, and sometimes even their lives for showing their civic position.
And the most important thing is that all this nationwide nightmare has a name – it's you, Alexander Lukashenko. Defending your throne and inviolability, you, Mr. Lukashenko, do not disdain anything. You have no morality. You oppress and destroy your people, claiming that they love you. But they despise you and ask you to leave.
You do promise a lot, but you never keep your promises, as you never stand by your words. You hold on to power hard, despite the fact that your hands are already up to the elbows in blood. You destroy those who disagree or think differently.
You have ruined almost every industry in the country, appointing to positions not professionals, but only those who know how to agree, keep nodding and follow your personal orders.
What kind of bright future can Belarusians dream of when hundreds of thousands of citizens have left the country in recent years? The best, the most talented and the bravest had to leave as they could not accept your rudeness, cruelty, and unscrupulousness.
In sports, after losing a heat or race, match or marathon, athletes preserve their dignity and prepare for the next competition. But you, Mr. Lukashenko, after losing the election and not admitting your defeat, have become a disgrace to the country, a bloody disgrace.
The so-called "All-Belarusian People's Assembly" opened in Minsk today is another example of cynical violation of the rights of Belarusians and mockery of the will of the people.
While unmarked militants from enforcement agencies run along the avenues, yards and stairwells, abducting, torturing and killing civilians, you, Mr. Lukashenko, imitate the game in democracy brazenly and shamelessly lying to people's faces. All in your best tradition.
The delegates of the assembly were brought together under threats of fines and demotions, threats of dismissal and criminal prosecution. Who are all those people at the meeting? Hostages of the system, hostages of the authorities, hostages of the situation – they do not represent anyone, even themselves, and you, Mr. Lukashenko, lie about "a dialogue with the people", as you have always lied.
Mr. Lukashenko, you can't even imagine how strong we are. We were not frightened by stun grenades, kidnappings by thugs in unmarked uniforms, batons and rubber bullets of rapists in black balaclavas, illegal fines and criminal cases initiated by investigators and prosecutors influenced by. We can no longer be intimidated or broken. You claim that you will go all the way. You know what? We are capable of a lot more than you know and we are also able to go all the way, which we have proved more than once, snatching victories for our country from the strongest opponents. We will win this time too because we have truth and justice on our side.
I really hope that during the assembly, gathered under threats of dismissal and pressure, the Belarusian people will hear from you the most long-awaited words – "I'm leaving". It will be the best you could do for Belarus.
Aliaksandra Herasimenia, Three-time Olympic Medalist, European and World Champion, Chairwoman of the Belarusian Sport Solidarity Foundation.