Her lawyer speaks about meeting with Maria Kalesnikova in the pre-trial detention center
9 September 2020, 21:22 | TUT.BY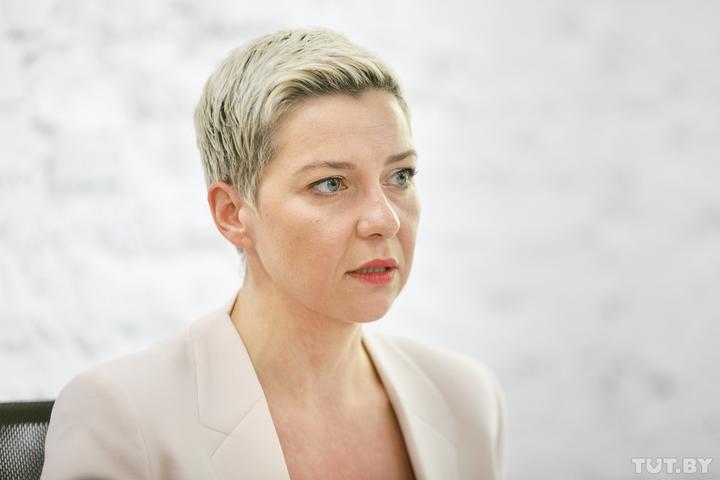 Babaryka campaign telegram channel reports that lawyer Lyudmila Kazak met with Maria Kalesnikova, who remains in custody.
Maria Kalesnikava is considered a suspect in a criminal case under Part 3 of Art. 361 of the Criminal Code (public incitement to overthrow the government or to seek to dismantle the constitutionally established order of the Republic of Belarus by force). She is currently being held at the pre-trial detention center No.1. The Investigative Committee of the Republic of Belarus has stated that Maria Kalesnikova, Maksim Znak and Illia Salei had been taken into custody.
After the meeting with her client lawyer Lyudmila Kazak said that Maria is feeling good and upbeat. There are six other women in her cell.
"Maria has received medical help in the pre-trial detention center as her blood pressure was up and she was having heart trouble. There are bruises on her body, and her hands ache because she was pushed into the car and held by force," Babaryka headquarters representatives said. Her lawyer intends to request forensic medical examination.
According to the lawyer, Kalesnikova was detained on September 7 near the National Art Museum and taken to the Main Directorate for Combating Organized Crime and Corruption (GUBOPiK), then brought to the State Security Committee of the Republic of Belarus (KGB), where she was pressured to agree to leave the country voluntarily. After she refused, she was forcibly taken to the Belarus-Ukraine border.
Kalesnikova has no documents relating to her arrest; all she has been handed is the pre-trial detention decision authorized by the Prosecutor General's Office on 8 September. It does not indicate who, when or where took her into custody, her lawyer says.
"Maria Kalesnikova views the events of the last days as an abduction, a serious criminal offence. Together with her lawyer she intends to file a request to have those responsible for her abduction and forcible transportation to the border to be identified. Everything that Maria told the lawyer confirms the statements made by Ivan Kravcov and Anton Radnenkou who were forced to take Maria to Ukraine. Maria was also threatened with physical violence, which she could not perceive as anything other than real, as they were made in the GUBOPiK building. Maria also intends to file a complaint about these death threats," Babaryka headquarters representatives said.
According to the lawyer, interrogation involving Maria Kalesnikova may take place on the morning of 10 September. Kalesnikova's father was able to give his daughter the necessary items in the evening of 9 September.
Let us recall that the Prosecutor General of Belarus has declared on 20 August that the creation and activities of the National Coordination Council of Belarus are considered to be aimed at overthrowing the government and at harming the national security of the Republic of Belarus. A criminal case in the matter has been opened under Article 361 of the Criminal Code.