Ukraine responded
22 August 2020, 01:34 | TUT.BY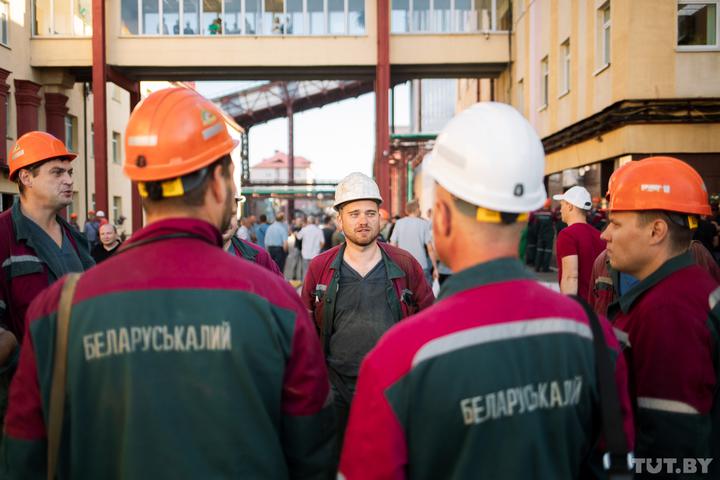 Lukashenko said that those who wish to can go on strike. However, there are always those who will replace them in the workplace. He said this while meeting with employees of the Dzerzhinsky agricultural factory.
Alexander Lukashenko said that there are enough specialists, including in neighbouring countries, and they can be hired if necessary.
"Why are you on strike? Alright, you're on strike, alright. I gave a command to the director: you don't have to run after them. We have 2,000 people in Salihorsk who want to work for Belaruskali. They'll come. If they won't, there's unemployment all over the world. Miners will come from Ukraine. There are plenty of unemployed people there," Lukashenko said, commenting on the strikes, including those at Belaruskali.
The Head of the Confederation of Free Trade Unions of Ukraine and the Independent Trade Union of Ukrainian Miners, Mikhail Volynets, denied Lukashenko's words that Ukrainian miners are unemployed. According to him, there are not enough specialists at the mines producing iron ore, manganese, non-ferrous metals and others.
"Miners are one of the most solidary castes in the world. And no one is going to go to Belarus and act as a strikebreaker," added Mr. Volynets.
He also wants the Salihorsk miners to withstand the pressure and ensure their rights and freedoms are respected.
"We've been in a difficult situation in Ukraine more than once, but we've achieved the right to freely go on strikes, demonstrations, and we have free elections. We also want you to achieve respect for your rights and freedoms."