1 December 2020, 18:57 | Radio Free Europe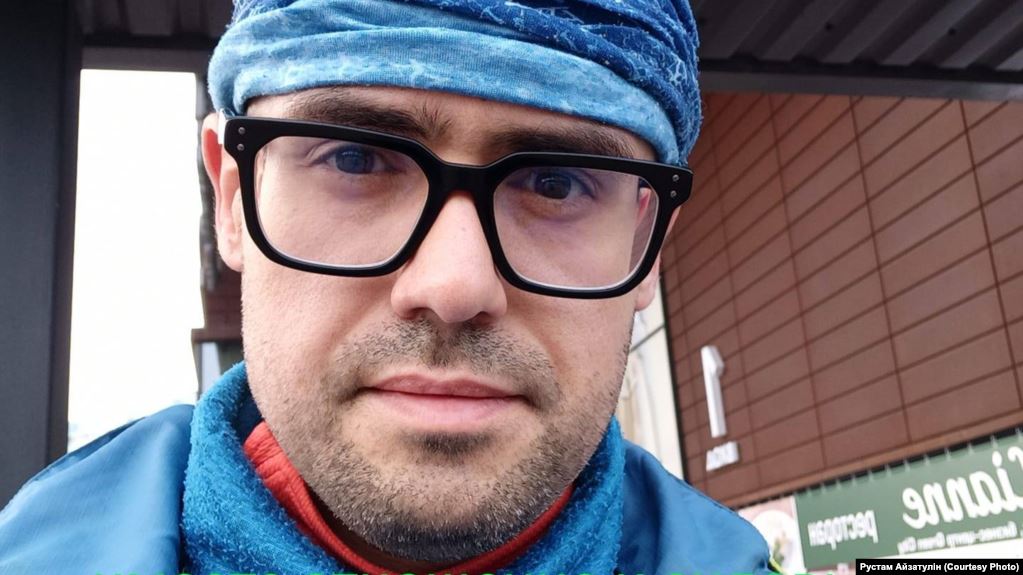 In addition to his main job at the Republican Research and Practice Center, Dr. Aizatulin deals with premature babies, children with rare hereditary neuromuscular diseases, and is working on creating a database of such patients.
From 1 January Rustam Aizatulin's contract at the Republican Research and Practice Center for Traumatology and Orthopedics will not be extended. The leadership of the Center did not meet with him in person. Instead the HR employee brought a piece of paper and offered to sign it, Rustam Aizatulin told Radio Free Erope.
"First, I was issued a warning for my Facebook posts"
"Throughout August I was posting a lot on Facebook. I was summoned to the Ministry of Health for a conversation and issued a warning for my Facebook activity. I have never been detained during the rallies or anything. I was only posting on Facebook. They waited for my contract to expire.
I was told that the budget of the Ministry of Health for the next year had been reduced. They said that they have already had enough employees. So they just had not extended my contract. They simply gave me a paper to sign. It stated that my last day of work will be 31 December. There were no conversations held and no explanations given.
I wrote an official note to the management, but received nothing in reply. It is completely pointless to ask the management and the Ministry of Health any questions. There are going to be no answers.
I don't want to knock on anyone's doors and beg. I will resign," said Rustam Rustamavich.
Dr. Aizatulin has been working at the Republican Research and Practice Center since 2008. He went there for his clinical residency after the Minsk State Medical University, and has worked at the Center ever since. His main scientific and clinical interests include traumatology and orthopedics, in particular, the osteosynthesis of skeletal bone fractures in children and adults, correction of axial deformations of the lower extremities (temporary blocking of growth zones,the use of external fixation devices), conservative and operative treatment of clubfoot and its recurrences, foot deformities, etc.
Rustam also treats premature babies and patients with rare genetic diseases
Rustam Aizatulin is also a consultant in the Republican Public Association of Parents of Premature Children "RANO", in the charitable public association "Genome", in the public association of people with imperfect osteogenesis "Fragile nearby". He advises pediatric hospice patients on a regular basis as well.
"This is my special personal interest. I like those kids. There is no financial interest there, because the parents with premature babies, babies with spinal muscular atrophy and other rare diseases, are so unfortunate.
I also have a scientific interest and hope that someday, just like in all other civilized countries, the important work of developing the protocols of treatments, diagnosis, and medical care of such children will be done in our country.
The biggest work for this project has already been accomplished. The examinations and the pictures of children have been done. The need for orthopedic surgeries exists.
We work together with the Republican Scientific Research and Practical Center "Mother and Child" and share some professional interests with a neonatologist-resuscitator Andrei Vitushka," says Rustam Aizatulin.
Darya Tsaryk, a deputy director of the patient organization "Genome" which helps children with spinal muscular atrophy, writes on her Facebook page:
"Well, how did it happen? He is the only specialist in Belarus who has invested so much effort in the study of "orthopedics of children with hereditary neuromuscular diseases", the only one who gets everybody directed to him and without whom it is difficult (impossible) to imagine the management of the spinal muscular atrophy and the Duchenne's disease within a multidisciplinary team. I think the Republican Public Association of Parents of Premature Babies "RANO", "I RETTkaya" will agree with me.
Well, but what about patients one might ask? But, of course, there can only be one reaction to this and all other stories of typical layoffs in today's day and age: this is a patients' problem, and the state has been solving and is solving other problems."
"I still have not decided where I will work"
Rustam Aizatulin has not yet decided whether he will look for a job in Belarus or abroad.
"I don't know yet where I will work. As for employment in a private sector there is no guarantee either. The similar situation happened to another doctor who resigned from the so-called "medical commission" and got a job in a private medical center "LODE". And a couple of days later the administration received a call "from above" and was ordered to fire him. Now he is looking for an opportunity to leave the country," explains Rustam.
At this point the doctor does not rule out that he will have to look for a job abroad.