August 12, 2020, 19:06 Radio Svaboda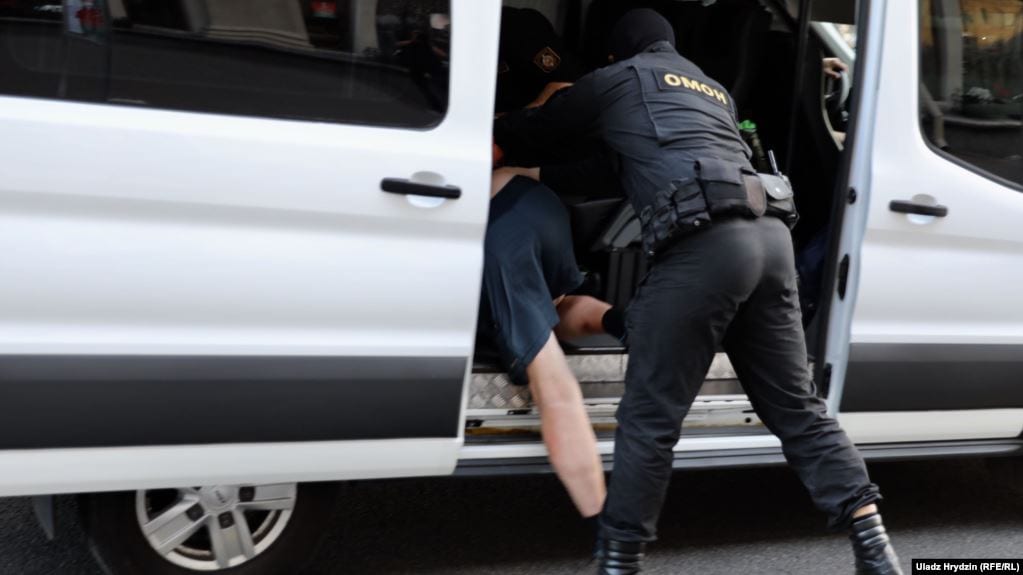 Alexander Vihor, a 25-year-old resident of Gomel, died on Sunday in the hospital where local police took him. There was not enough room for people in Gomel's prisons. Police vans queued for hours under the scorching sun
"Sasha (Aliaksandr) was also there in one of the police vans… He didn't take part in the protests. On Sunday, he was on his way to a date with his girlfriend. They seized him somewhere in the city centrе when he was about to take public transport. He managed to text me that he'd been detained… And that was it. I kept looking for him all these days. They didn't give me any information about him for a long time. Today, they finally told me that Sasha is in the morgue," cries his mother.
According to her, Alexander had heart problems. After staying in the police van in the queue to prison, he became unwell.
"He screamed and asked for help… The police thought that he was inadequate and took him to a psychiatric clinic. When they got there, the doctors realized the man didn't have any psychiatric problems… They called an ambulance and took him to the nearest hospital. It specializes in tuberculosis treatment. The doctors tried to save his life there, but they didn't succeed. They told me that when he reached the hospital he had already been in the state of clinical death," his mother said.
She wasn't allowed to see her son in the morgue.
"They refused to let me see him. I think that he was severely beaten. I'm asking the detainees who were with him in the van to tell me what happened that day when they get out. Let them tell the truth! What happened to my Sasha. I just want people to know that this vile government killed my son."
The Press Service of Gomel Region Investigative Committee informed the BelaPAN news agency that they are carrying out an investigation into the fact of the 25-year-old Gomel resident's death. Previously, they established that he had been detained for active participation in an unsanctioned mass protest, and sentenced to 10 days of arrest.
"The man was being transported to the detention facility when his health suddenly worsened. He was delivered to a health care institution where he died afterwards," the press service reports. "During the initial observation, no visible bodily injuries that could have been cause of death were discovered."
The investigators have scheduled a forensic examination to establish the exact cause of death.
August 12, 2020, 19:06 Radio Svaboda