Violence, shootings, and barricades. One person dead
11 August 2020, 04:23 | Radio Free Europe / Radio Liberty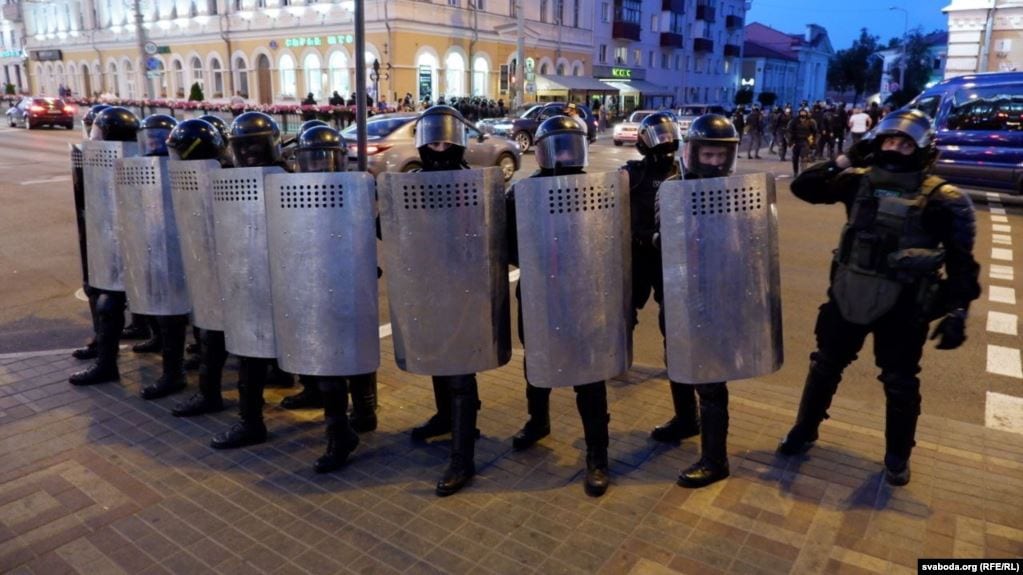 On August 10, for the second night in a row thousands of protesters took to the streets across Belarus. People showed their disagreement with the official results of the presidential election.
Mass protests and violent clashes with riot police took place in several Belarusian towns and cities, including Babruysk, Brest, Viciebsk, Homiel, Hrodna, Mahilyow, Biaroza, and Mazyr.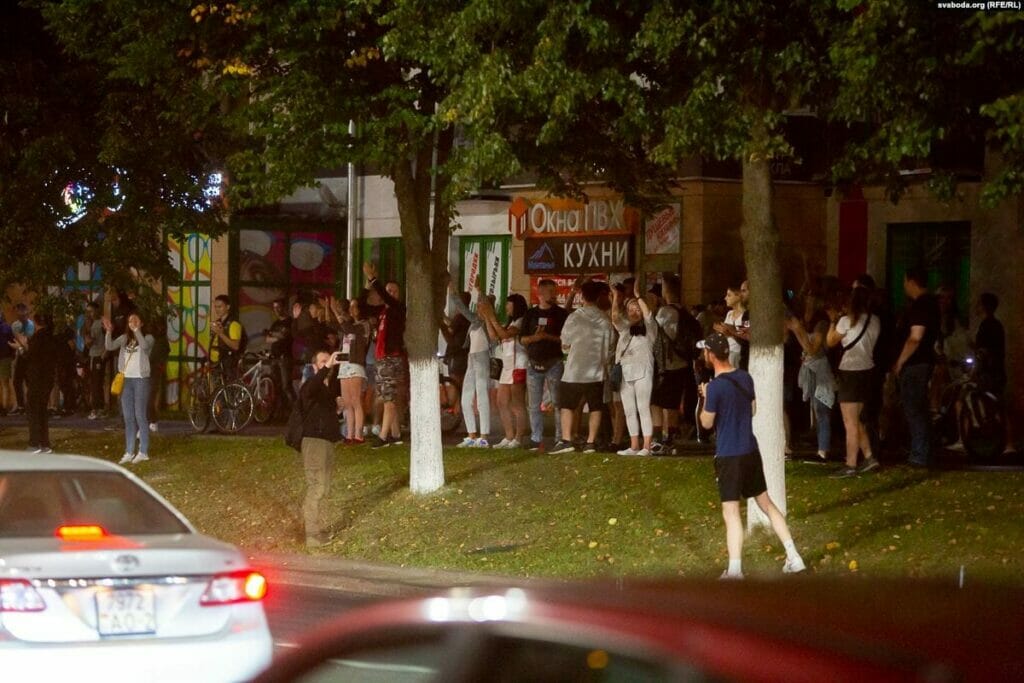 Protests and arrests in the capital city of Minsk got the biggest coverage. The largest demonstrations took place in Bangalore Square next to Ryga shopping center and between Spartywnaya and Pushkinskaya subway stations. Several people were detained in Minsk downtown, by Kamyennaya Horka subway station, Uručča district, and Mayak Minsk district.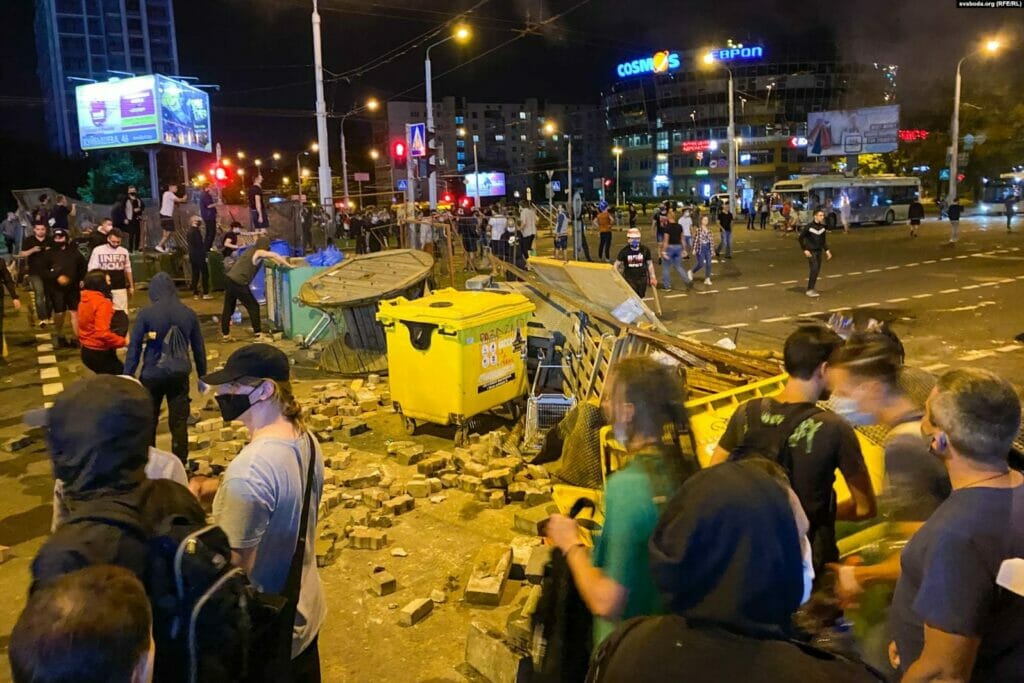 Riot police made four attempts to take down the barricades by Ryga shopping mall: protesters drew back, but then returned to build new barricades.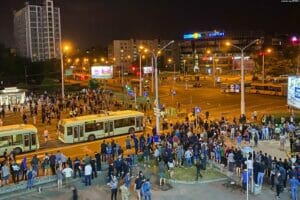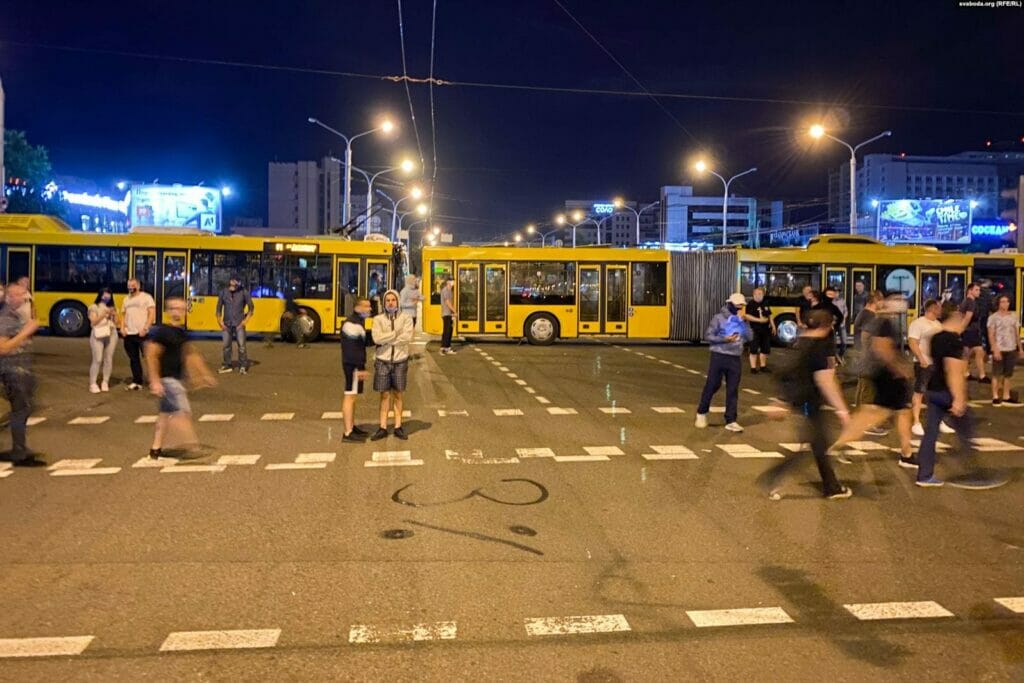 The police used batons, stun grenades, water cannons, and rubber bullets against the demonstrators. The sounds of explosions and shooting could be heard till 2 am in different parts of the city.
Belarusian Ministry of Internal Affairs confirmed that one person died during the clashes. On August 10 around 11 pm an explosion killed a protester in Pritytskogo Street in Minsk. The ministry claims that an unidentified explosive device aimed at the members of law enforcement fired in his hand. However, the journalists who witnessed the situation say the riot police were firing stun grenades at demonstrators when the incident happened.
According to the journalists, the armed forces were specifically targeting members of the press even though they were wearing PRESS vests. Natalya Lubneuskaya, a reporter for the online newspaper Nasha Niva, got injured: her foot got hit, but the bone is not hurt.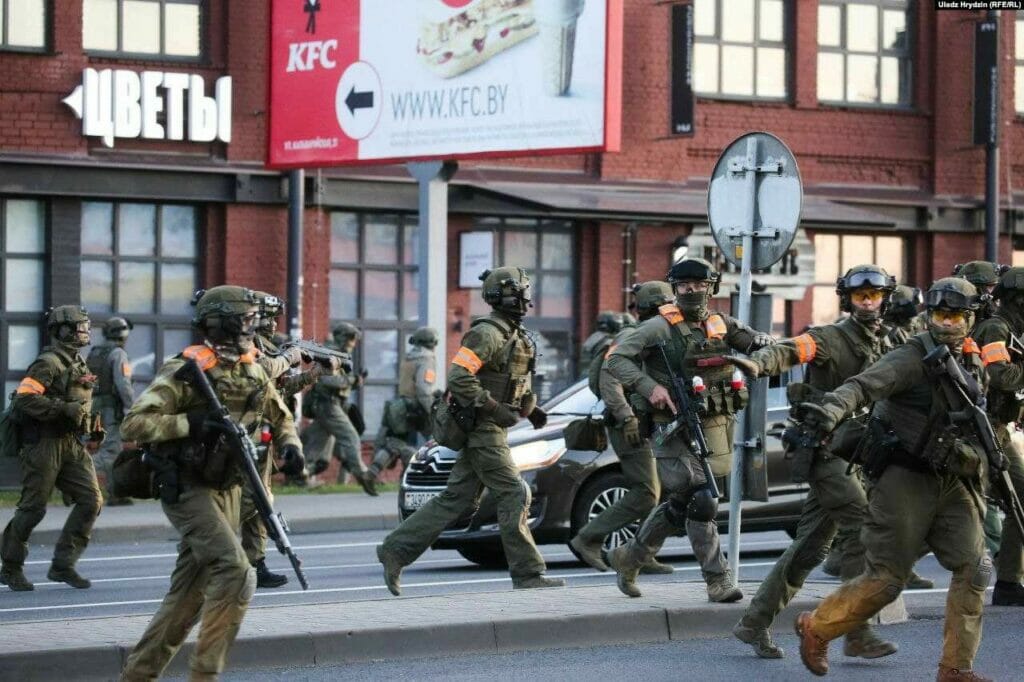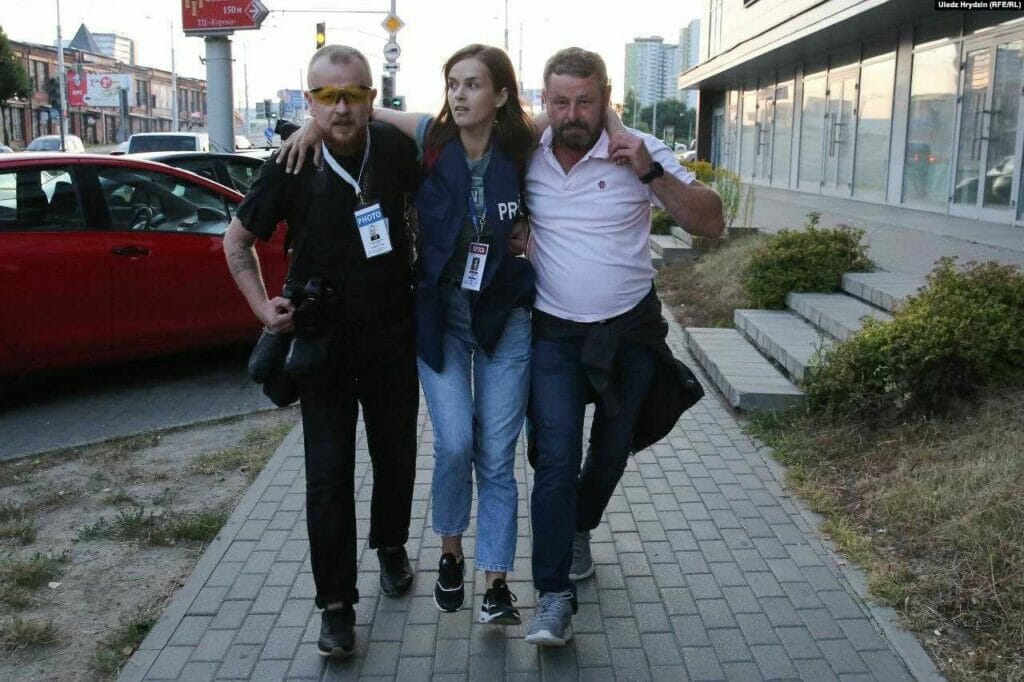 The actions of the law enforcement towards demonstrators are becoming more aggressive, and the police are using special equipment more often. At the same time the protesters are eager to fight back by building barricades. Eyewitnesses in Brest confirm seeing fireworks being used against armed forces. In Minsk, there was at least one Molotov cocktail thrown at the riot police. Pyrotechnics were used against water cannon vehicles. The protesters defend their decision to use pyrotechnics as an answer to stun grenades fired at them.