August 17, 2020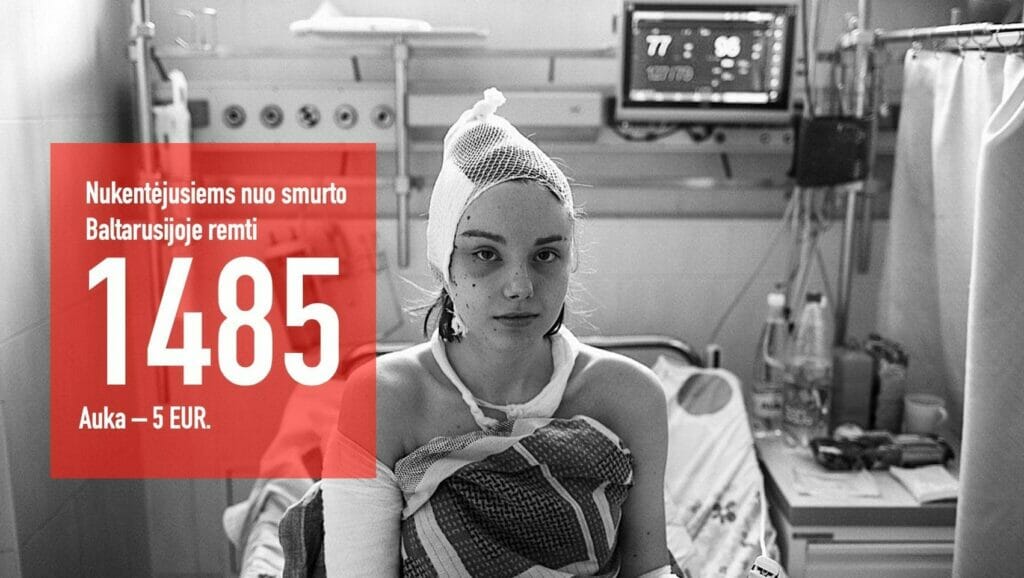 Freedom First. Go Belarus!, a civilian-led initiative to collect aid for protesters in Belarus, kicked off in Lithuania.
"This is important not just for Belarus' survival, but for Lithuania's national security, as well," said Agnė Zalanskaitė, one of the campaign's organizers. In 2014, Agne Zalanskaite organized the world's first Medical Assistance Mission for Maidan.
The money collected by this initiative will be used to pay victims' fines, legal fees, and medical treatment.
Many famous Lithuanians have joined Freedom First. Go Belarus! Publicist Donatas Puslys said that we are witnessing a historical turning point in Belarus:
"It remains to be seen if there will be a political breakthrough, or if we'll see the end of the Lukashenko era. However, there has been a turning point in citizens' minds insofar as they're no longer afraid to tell the tyrant that he's naked, and even violence isn't silencing them. On the contrary, violence only grows the ranks of those who decide to speak up and go out into the streets. It's encouraging that various initiatives calling for solidarity with the Belarusian people are emerging in Lithuania."

Lithuanians can donate 5 euros by calling the short number 1458 or can transfer funds to the bank account of the human rights organization Barys Zvozskau Belarusian Human Rights House. In the three days since it was created, the Lithuanian initiative Freedom First. Go Belarus! has already raised over 10,000 euros. Freedom First. Go Belarus! will transfer all funds collected to the volunteer initiative By_Help, which, since 2017, has been helping Belarusians who have suffered while participating in peaceful protests.