28 September 2020, 09:00 | Palina Kuzmitskaya, Photo: Alla Shylets, LADY.TUT.BY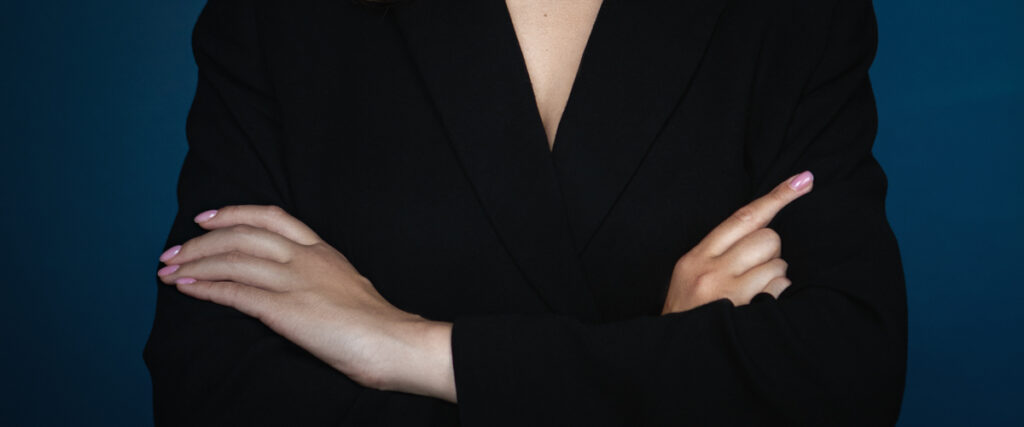 The Belarusians have been going through a lot these days. And so far the nation has not even had a moment to ponder on their feelings, to talk them over, to live them through.
Together with photographer Alla Shylets, we asked our protagonists just one question, "How has this August changed you?"
Each one has her own story to tell. But they all have one thing in common – they all have something from Soutine's "Eva" (Chaim Soutine, a French painter of Belarusian origin, 1893–1943). There is a lot of sadness in their eyes, but not even an ounce of defeat.
Natallia Lubneuskaya, "Nasha Niva" journalist
She was gunshot wounded while covering a protest. Spent 38 days in the hospital.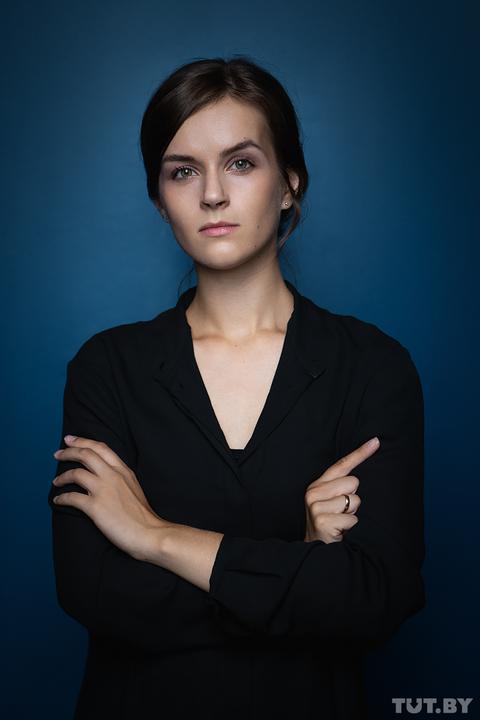 "The biggest discovery for me is that I am able to endure a lot. And I'm terribly afraid of pain.
But it turned out that physical pain is not the worst thing that can happen. Because body wounds heal, but heart wounds don't. They are only scartissued.
They say, everything that does not kill us, makes us stronger. I do not believe it. This bullet in my leg did not temper me, I was just hugely disappointed. Yes, it turns out to be true that the world is a terribly unfair, screwed-up place.
Rage and anger are the strongest now. They override all other feelings – powerlessness, fear and despair. Perhaps, I am just hiding them so deeply even from myself, because these emotions make me vulnerable. But since I don't want to bawl with tears, I am driven to do something.
Do you know what really knocks the ground under your feet? The fact that we no longer know who we can turn for help to, there is no one to protect us. Only you yourself, your friends and, fortunately as it turned out, ordinary Belarusians can come to the rescue.
When I read the latest news, I feel proud that I am a Belarusian. I am proud because I know our people are completely different from how those who want to intimidate and humiliate, are trying to picture us. We are not obediently subdued at all, we are not apathetic or meek. We are just not ready to put up with boorishness and violence any more. And I feel sorry that only now it has been the last straw, only now when bones and lives have been irreparably broken.
But my greatest discovery was to find out who our nation really is. That is what I am going to keep in me forever. Not the cruelty of the law enforcement, but the solidarity of our free-spirited people. And that admiration, gratitude, kinship that I feel are stronger and more powerful than fear."
Darya Burakina, TUT.BY photographer
Since 9 August, she has been working literally 24/7, covering the rallies in Minsk's hottest spots.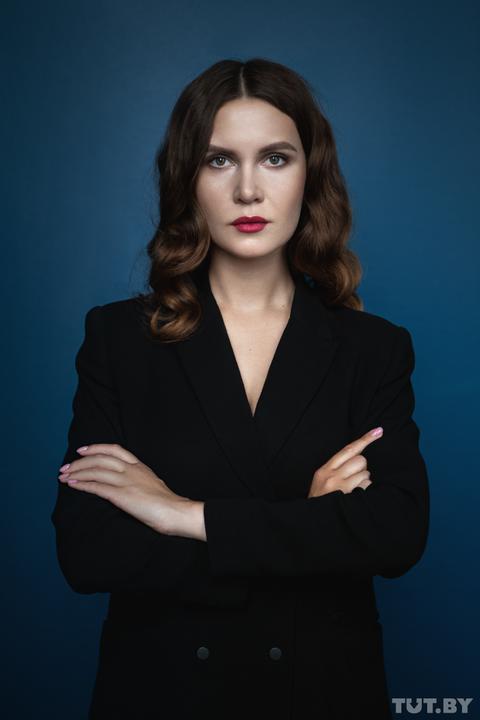 "When you are right in the middle, in the very epicenter, it is hard to scrutinize your feelings. And I think we all are yet to grasp how these events have affected our psyche.
No need to say, before the elections we had all required safety drills, and were provided with personal protective emergency equipment. We could not help being ironic about it all – we would hardly need such ultimate combat gear. None of us could imagine what would happen after all. And no one could be ready for this.
While filming, I am doing my best to detach myself, to shut down emotionally as much as possible and just do my job. But sometimes it can be truly hard because you crave to soothe, to protect, to hug and support someone in need. All the time I have to keep in my mind that my duty is to register the events, and not to participate in them. And I switch off my feelings.
But it's still scary every time. And every single time your fear is different, is new to you. You are constantly discovering new varieties of horror.
I can say that bullets, explosions and screams did not affect me as much as the attempts to interfere with my work. Fear and resentment are not caused by physical danger, but by this overwhelming injustice that is everywhere.
When you, not having committed any crimes, are yelled at, insulted, threatened, you inevitably get shocked. It is acutely stressful when you do your job in force-majeure and are responded with pressure, open threats from those who are supposed to protect you.
But you must do your job, so you get a grip and control yourself. These are only rare days off when I allow myself to rethink, relive, revisit those events. Recently I have been off duty just for a couple of days and I spent them eating, sleeping and crying. Crying, sleeping, eating… Yoga helps a bit – I feel my mind is returning to normal.
What has changed in me during this time? I went from being an introvert to an extrovert. I've realized I am surrounded by incredible people. I am admiring the courage of Belarusians, I am getting inspired with folk art and endlessly grateful to those who supported me in my work. Not once total strangers came up to me to say thank you, fed me, let me in to keep me safe and let me continue filming from their windows.
Such gestures really move me, make me understand that everything I do is not in vain, but yet it is a bit embarrassing – it wasn't me to choose my work conditions, and there is nothing heroic in it.
I'm not a hero, just a photographer." (Smiles.)
Katsiaryna Rayetskaya, event and project host, Dzianis Dudzinsky's wife
Both her and her husband Dzianis Dudzinsky were work-suspended after he had condemned first brutal detentions in Belarus. Subsequently, Dzianis was detained too and jailed for 11 days at Akrestsina.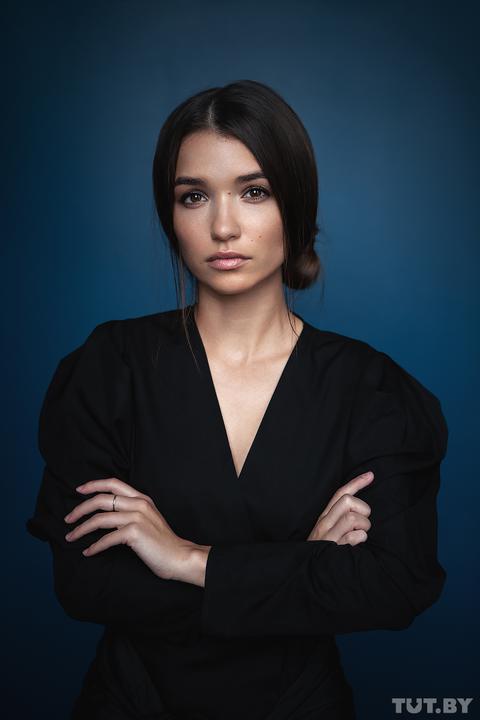 "Before all these events, my self-perception was something like I am as tough as nails! No! I am a hardtack! You know, that Italian one, cantucci, that is always hard, even when dipped and soaked (smiles).
But those days, the 9th, 10th, 11th, 12th, told me a lot about myself. I had no idea there was so much moisture in me. That I can grieve so unrestrainedly. That someone else's pain can sprout, can root in me. The pain of those I don't know at all.
At a certain moment, I switched to the text only mode and didn't check photos or videos. I realized that I, as they say now, do not tough it out. Now I group all the information into different categories and keep repeating to myself, 'Okay, today is a sad day, tomorrow is hysterical, and the day after tomorrow is a day of accurate, objective information on geopolitics.' Otherwise, I am going to find myself right at the bottom of that emotional abyss I was in on 12 August.
On that day I went downtown only to see the balaclavaed riot police right in the middle of the city. And right there and then I realized that that's it, I had no more errands to run. I was out of my mind, I just went back home to spend the next eight hours in fear, in fighting panic attacks, in yelling and weeping… Somehow we had to live through all that happened to us!
Next morning I was talking online with my mother. She, just like the rest of the country, had not slept – everyone was glued to the Internet to see how the people were being released from the Akrestsina detention center. We were texting and then caught ourselves with the same very feeling – so emptied, so bitter, so confused with how to carry on with your life had we been only once before, when my granddad, my mom's father, the head of our family had passed away.
Then, 9 years ago, and now, this August, every morning started with the one single thought, 'That's it, life is over. It will never be the same.' And now I know – it will really not. We cannot accept this, put up with it. This feeling of a huge loss will stay with us forever.
When Dzianis was detained, though I did not know the details yet, my heart immediately told me, 'That's it, he disappeared. I am not going to see him today.' You know, like in those cheap love pulps, 'A woman's heart feels everything.'
I instantly remembered that in my Facebook 'Saved' folder, I had an interview with a political prisoner of 2010. There he explains how TsIP (isolation center for offenders) differs from IVS (temporary detention center), what is allowed to be sent, when it is permitted to take a shower, how to behave in general. I saved it back in June, just for my so to say general development. In fact, I like watching some TV series about politics and lobbyists, listening to Condoleezza Rice's speeches and reading about the Molotov-Ribbentrop Pact, to at least understand some logic behind it all… Well, I also read about how cotton and viscose are different, whether you can scrub your sink with baking soda (laughs). A set of housewife's wisdom that may come in handy someday.
And now it really did.
So I made up my mind to look at Dzianis's arrest as at some complex staging project – yes, we have no plan or technical task, but you are an eventor and producer, so you can handle it. Is it really that hard to pack things or cut some sausage in the way it all fit into a five-kilogram parcel?
You know, in comparison with the troubles we had to deal with both at work and when travelling with Dzianis, this project did not impress me much (laughs). It did surprise and frighten, but definitely did not disarm me.
How do I feel now?
I always felt protected with an indestructible shield that keeps evil away from me. But now I know that this power is right behind my back – these are my kin, my friends. When you imagine all your loved ones, both those who are next to you and those who are no longer here, you feel this tremendous love of this big family, you value your roots, your history. And then you are no longer afraid."
Hanna Saroka, designer, was injured during detention
On 11 August, Hanna was returning back home from Maskouskaya Street. She was walking towards Haradski Val Street. When she crossed the bridge between the Institute of Culture and Nezalezhnastsi Square, she saw several law enforcement officers. Hanna says she asked them how she could get home, so they volunteered to accompany her. However, when they approached the Red Church where their bus was parked, Hanna "was pushed into it and accused of being a protest coordinator."
Hanna was severely injured, was found guilty under Articles 23.34 of the Administrative Code (Violation of the procedures of organizing or holding mass assemblies) and 23.4 (Disobedience to lawful order or to demand of an official on duty), and was sentenced to 20 days of detention.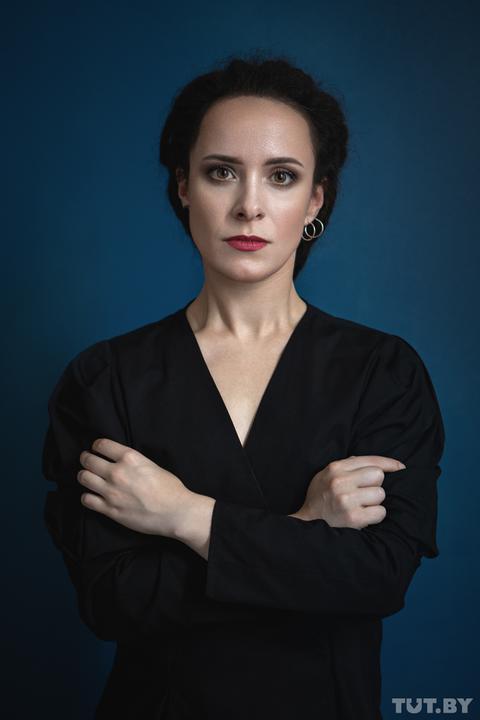 "I was really scared with the way the events were unfolding on 9 and 10 August. But I couldn't even think I might be threatened or intimidated. I was walking alone, no rallies nearby, just 200 meters away from home.
I was terribly shocked when I got detained. I felt like I was in one of those videos from Nord-Ost or Beslan. My mind went totally blank – I forgot all about my rights, forgot I was a citizen of my country, that I hadn't broken any rules or laws. All I could think about was how to survive, how not to make anyone furious, how not to be beaten. When they are asked a question, they start yelling. So this way you get it – all right, it is better to keep your mouth shut. I remember closing my eyes and praying, God, please, let it all be just a bad dream, a nightmare! How did I end up in here? No, it can't be true, can't be for real.
I believed everything I was told. And I thought, 'Okay, if I am detained for 10, even 20 days, that's all right, I'm ready for that. But if I am to spend 15 years like this! No, I am not going to endure!' Nobody ever was beaten in my family, and every kick, every punch was very hard. I just couldn't be prepared for it at all.
I was trying to soothe myself all the time, I kept thinking that if I feel so bad now, it means that it won't get any worse. But the very next second brought about something even more horrendous. It seemed that there was no end to it.
Before, I considered myself to be an emotional, very fragile person. But life has proved it wrong. In the most perilous moment, my self-preservation instinct wakes up, and I, despite drowning in tears, despite my blurred and foggy mind, I do everything to pull through, to survive.
When at Akrestsina, I did my best to put myself together, not to panic, but to try and to accept the situation. Yes, it is really happening to me, so now I must somehow benefit from it, see what I am capable of, remember every single detail of what is going on to tell my friends when it's over.
The inmate girls and I encouraged each other as much as we could, even through it was very cold and scary. We were trying to joke about it being a kind of retreat with no delicious food or alcohol allowed, 100% detox, 'What unimaginable beauties we are going to turn into when we get out of here?'
The only genuinely hard thing that we kept being told was, 'Nobody needs you there. There are no protests. People are happy with everything.'
But then I finally went out and saw how many people were waiting near Akrestsina, how many volunteers and friends were supporting us, and that was relieving, that was the truth. So many caring words, so many hugs, and then, oh Lord, someone even painted my portrait (laughs). And again that feeling of unreality of what was happening overwhelmed me, but that time with joy and gratitude for everything.
The journalists were even surprised and asked me, 'Why are you so easy to tell your story? Why can you joke about it?' Well, apparently, my psyche has chosen just this way of self-defense. I remember everything to the tiniest detail, but when I talk about it, there is a feeling that I am just retelling some movie plot. And it is no longer clear who went through this horror – me or some harsh thriller protagonist.
Paradoxically enough, but these events helped me get to know myself better. At some point I felt I was kinda draft-living, I could not find myself, my true way. And when I left Akrestsina, I remembered who I am, what my life principles are, what is really important for me. It sounds weird and funny, but the thing I was looking for with a psychologist, I seem to have accidentally found in jail. I really love the Anya I met there."
Hanna Kulakova, entrepreneur, volunteer at Akrestsina detention center
A volunteer at Akrestsina, Hanna was among the first to see the condition of those who were released.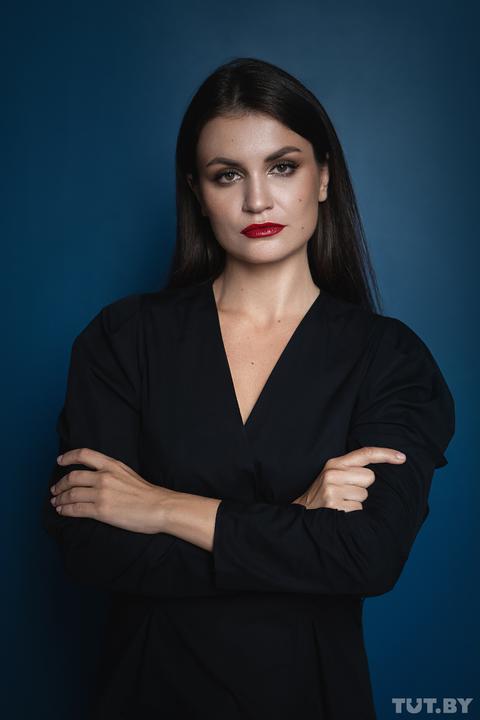 "I remember that there was a feeling of unreality of what was happening. And only one phrase was spinning in my head, 'Lord, this is a war.' I have seen with my own eyes what we read in history school books about, in the books about the Great Patriotic War.
Those days I just took some sedatives and went on – I will cry later, once it's all over. You know what kept afloat when the things went really lousy? I was rewatching Harry Potter non-stop, any moment I could find (smiles).
Yes, my hands are still trembling, but there is no more fear. There is a clear understanding that keeping our mouths shut now means committing a crime, just the same as the lawlessness which we cannot put up with any more. Giving up now is definitely not my choice. Even if something bad happens to me… Days are flying by, but if you lose your honour, your self-esteem at least once, you will never earn it back.
Every time I feel desperate, discouraged, I remember my little son when he saw with his own eyes how people were violently grabbed at the bus stop when we were driving by, I remember when he asked me, 'Mom, what is this!? Mom, are they bandits?'
I want my child to grow up in a country where he will have no reason to ask me such questions.
The feeling that our nation has shaped as a civil society, that we are numerous, there are many of us gives me strength. Yes, on one side of the scale there is wild horror, lawlessness and pain that we all have been inflicted with, but on the other we have wonderful, united people – doctors, scientists, creative people, entrepreneurs, IT specialists, workers, worthy military men, all those thinking, enlightened, empathic Belarusians.
Apparently, we were waiting for the right moment to show who we really are. Maybe we were too shy before. Well, we are shy people, we are, nothing to be done about it.
Shy as we were, we no longer are. And what do we see? Incredible unity, no more fear, great support for each other. And it is worth all the horrors that we have lived through.
Some 5 or 6 years ago, I had a chance to talk with Mikhail Saakashvili. And I asked him what he thought about Belarusians. This is what he said, 'Belarusians have a unique potential. They are Europeans, their mentality is that of Swiss. They are intelligent and hardworking. They are going to do just fine!'
Belarusians really have everything to become the best, to thrive. No longer can we be canned in that Soviet Union past."
Alena Dubovik, psychological assistance center founder, mother of one of the detainees
Alena's son was an independent observer and a "Honest People" initiative member. He was arrested during the early voting, right at the polling station (under Article 23.4 of the Administrative Code, "Disobedience to lawful order or to demand of an official on duty"). The court sentenced the young man to 10 days of detention.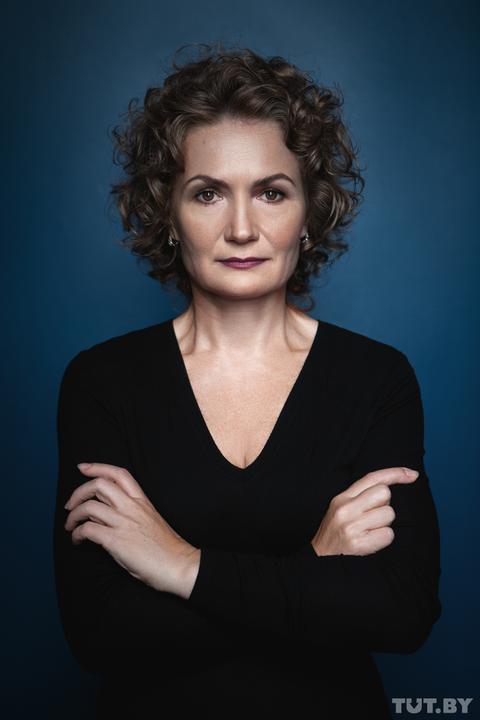 "When I heard the court verdict, of course, I was shaken, shocked. But I knew I had to pull myself together to support Vanya. It was very important for me that he sees and understands I am on his side. And when I was hearing his voice, how calmly, competently and honestly he was responding to all the allegations, I could not help but admire him. My son was convinced that he was right, that law and truth do exist.
Yes, it was agonisingly painful, I was in rage, but the feeling proud of him was even stronger.
When your loved ones get trapped in this grinder, you feel tempted to tell them off, to scold them, 'Why did you get into this trouble? You should have been smarter! I hope you won't do anything like this again!'
And that's not the right way it should be.
In situations like these, men are very vulnerable. When times are rough, the hero archetype leaps into life, they must be heroes, act like heroes. And when their mothers, beloved women devalue, condemn, forbid, it hurts them even more than injustice and lawlessness.
I immediately chose the position of openness and right after the verdict I posted on Facebook, 'Jailed for 10 days! Vanya is a hero!' (cries) It was necessary for me to say this out loud so that everyone would know. And I felt tremendous support from people. It did help, though I could neither eat nor sleep, but I somehow got strength and held on. I worked, I talked to the lawyer, I sent parcels…
The parcels are another story. Queuing in a huge crowd, I think there were several hundred of us, you find yourself in the epicenter of enormous, uniting grief. It was easier for me when I found out that my son shared his parcels with those whose relatives were not able to hand over theirs.
He said he was jailed with the people arrested for different reasons, having particular lifestyles, like alcoholics, hooligans, thieves. It is touching that they treated Vanya and others arrested during the elections with great respect and reverence. They say, 'Well, we deserve it, but you guys…' Vanya said that there is more human dignity in these people than, let's say, in many others (smiles).
One of Vanya's cellmates (he steals sausages from stores to resell and buy drugs) called me after he was released. He used his mother's cellphone to call and said, 'Your son is a very good man. He's all right, please don't worry.'
It was hard though not to worry. My friend's son had been earlier harshly detained and severely beaten. And then it all was splashed over the Web…
It was hard for Vanya too – he saw those bruised people getting into the jail cells, but he could not understand what was happening outside. The newcomers were telling horrible things, and my son wondered, 'Which country will I be released to?'
He was released on 14 August – 10 days and 1 hour after his arrest. And this last hour was probably the most difficult one in my life. But when I saw Vanya, all the pain melted into love.
I felt I had to do something for those who were going through the same. And when our center started offering volunteer assistance to the victims and their loved ones, so much pain spilled out… Pain of the entire country. Not only thousands of detainees suffered – the whole nation suffered. Even my usual clients who were not participating in the protests kept saying, 'I am scared', 'It hurts', 'I cannot sleep', 'I do not know how to go on with my life.'
My son was already at home when I finally could let myself mourn over it. There was a lot of righteous anger in those tears, a lot of disagreement, 'No, it must not happen. And this must not be forgotten. They must repent, they must atone.'
What feeling am I living with now? With pain. And with a lot of faith – I will not let anyone hurt my country, my children and myself. And this faith is unshakable."