The regime dropped the iron curtain; members of the Coordination Council became defendants in a criminal case for extremism; photos from a Belarusian prison appeared – prisoners are sleeping on the floor
21 December 2020 | BYHelp-Mediagroup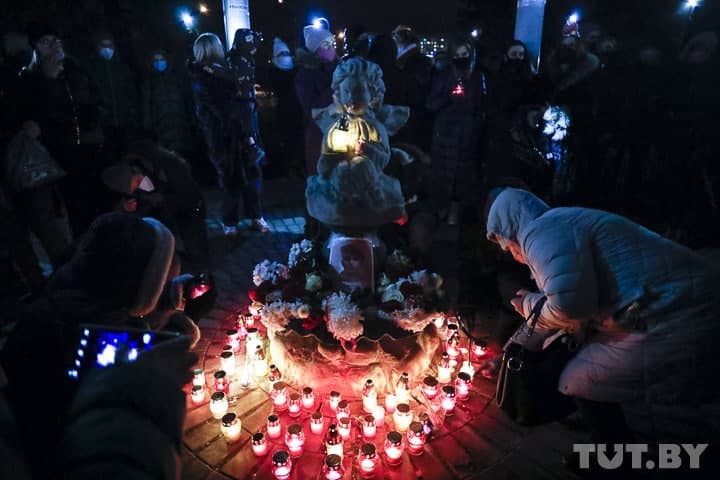 The Prosecutor General's Office opened a criminal case against the Coordination Council and Tsikhanouskaya for "creating an extremist group"
On 20 August, the Prosecutor General's Office had already announced that the activities of the Coordination Council were aimed at seizing state power.
But today, on 21 December, the Prosecutor General's Office of Belarus has decided to initiate a criminal case against Sviatlana Tsikhanouskaya, Maria Kalesnikava, Maksim Znak, Pavel Latushka, Volha Kavalkova, Siarhei Dyleuski and others for the creation and leadership of an extremist group. A case against the members of the Coordination Council (today it has more than 5,000 people) was opened under Part 1 of Art 357 of the Criminal Code (a conspiracy to seize state authority in an unconstitutional way).
In addition, everyone who provides any assistance in the struggle for a new Belarus is going to be under attack from now on.
At the same time, the Prosecutor General's Office opened a criminal case against Alexey Leonchik, one of the founders of BY_help, the fund that provides assistance to victims of persecution by the authorities, for the financing of an extremist group.
A criminal case was also initiated against the former ambassador of Belarus to Argentina, Uladzmir Astapenka. Uladzimir Astapenka submitted his resignation on 23 September, the day of Alexander Lukashenko's inauguration, stating that he believes "in a better future for the Belarusian people."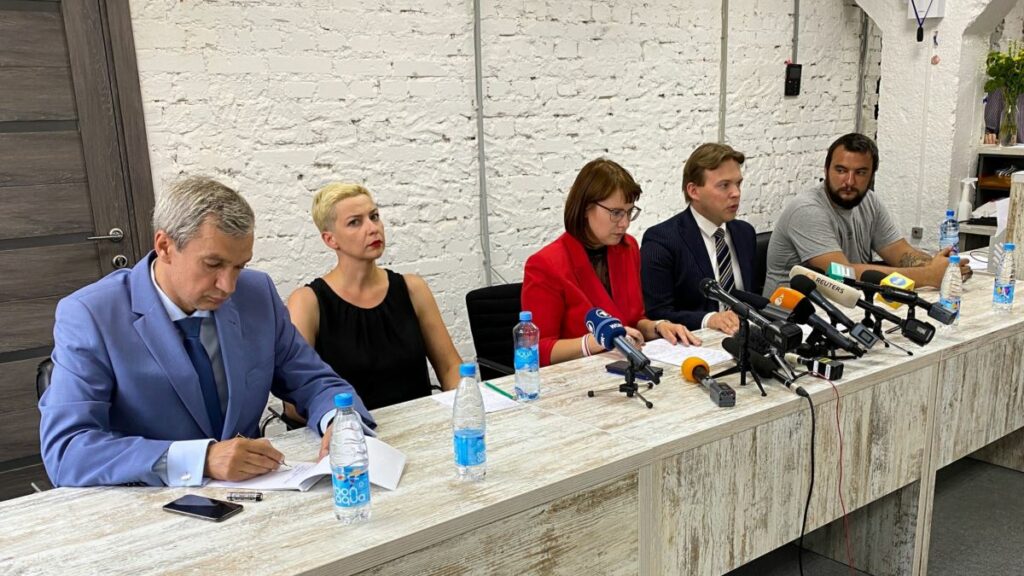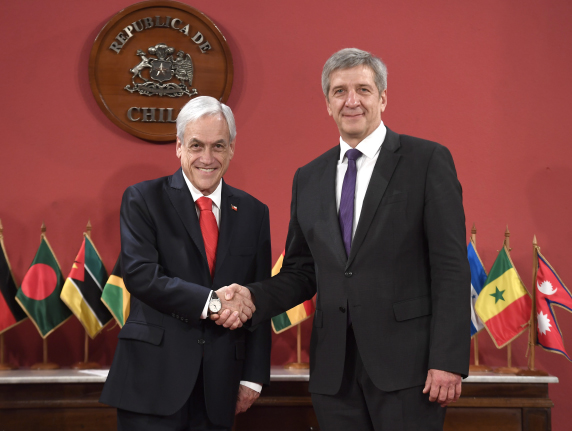 Starting today, Belarusians are not going to be able to leave the country by land transport
On 21 December, starting at midnight, it is no longer going to be possible to leave Belarus through land checkpoints. The only available way to travel abroad is going to be by air. The same rules have been established for foreigners who have a permit for permanent or temporary residence in Belarus.
It is not yet known for how long the restrictions will be in effect.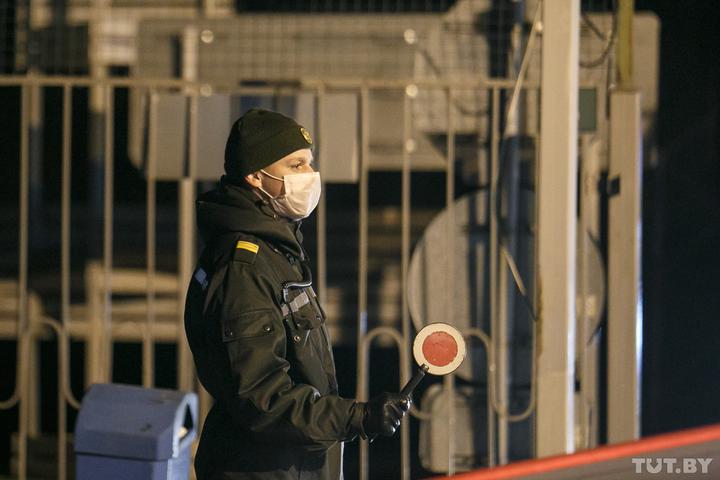 Despite intimidation and detentions, seniors gathered for the March of Wisdom in Minsk and Hrodna again
Today, in the capital, senior citizens gathered near the "Belarus" department store, not their usual Independence Square location. An emergency evacuation was announced in the store shortly thereafter. The elderly walked several blocks to the city center. This time, there were no arrests.
In Hrodna, several people were detained at a similar March of Wisdom and a protocol was drawn up against Katsiaryna Hardzeyeva, a photojournalist of "Narodnaya Volia" and TUT.BY.
The court hearing over a man who had been detained on Saturday, leaving his nine-month-old child on the street, took place
Mikalai Shurkayeu is a father of three. His youngest child is only nine months old. His wife, Iryna, said that on 19 December at about 8 pm, her husband took the child for a walk. He said he would be back soon. An hour later, their neighbor rang the doorbell and said that Mikalai had been detained and somebody else was to bring their child home.
On the same day, several other people, including a father with two small children, were detained alongside Mikalai.
On Monday, the case of Mikalai Shurkayeu, along with those of the other detainees, was considered by the court. According to the police protocol, Mikalai had taken part in an unauthorized picketing. Mikalai himself claimed that he had simply been walking with the child.
"When they told me that I was being taken to a police station, I handed the baby carriage to my neighbor and asked her to take my son home. And then I stepped into a police van. I was immediately jerked to the floor and struck twice in the back of my head with what seemed to be a fist. Even though I didn't resist," recalled Mikalai.
According to the court decision, Mikalai received a fine of 30 basic units (about 260 euros).
Viktar Dashkevich, detained together with his two children, received the same fine.
Photographs of a prison cell where the people detained at protest rallies are serving their term appeared online
The owner of these photographs shared his story: "When a new wave of detainees arrived, everyone would wait in the hall, and later would be assigned to their cells. At the same time, true chaos was happening: more than 60 people were standing against the wall, the riot policemen were sitting around reading Telegram on their smartphones, and our personal belongings were all over the floor. At that moment, I managed to grab my phone and keys without being noticed. They were not able to find my smartphone in the cell during those 15 days that I spent in detention."
There were 18 people held in a 10-bed cell on a regular basis. Some had to sleep under the table or simply on the floor, pulling close to each other. This practice is a gross violation of the rights of prisoners and is directly prohibited by the international covenant on civil and political rights.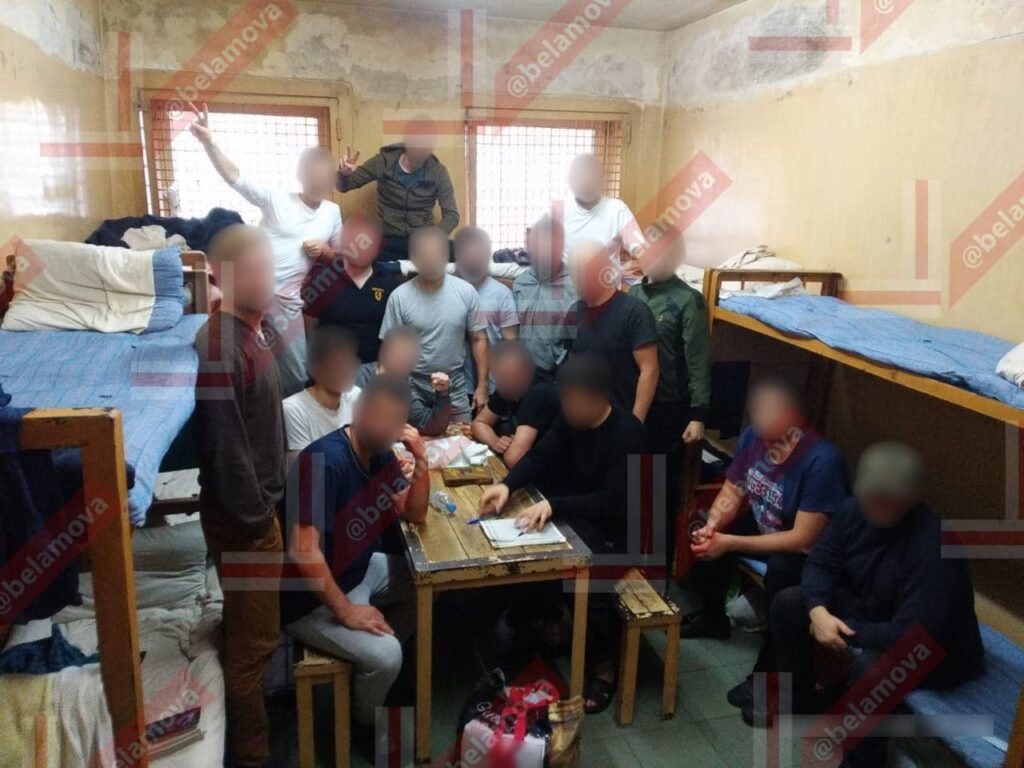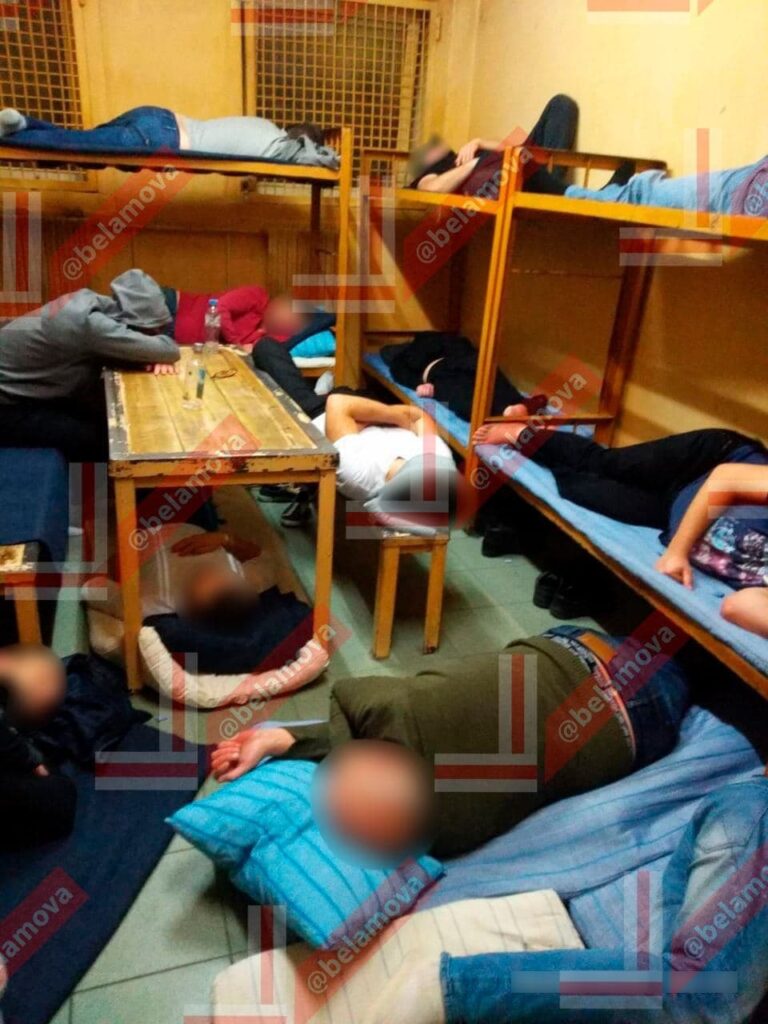 ---
For more information on the events of 21 December 2020, please visit Infocenter Free Belarus 2020: