The prosecutor's office decided that journalist Katsiaryna Barysevich had been punished too mildly; the administrators of local Telegram channels were raided; exorbitant punishments for protesters no longer surprise anyone
12 March 2021 | Voice of Belarus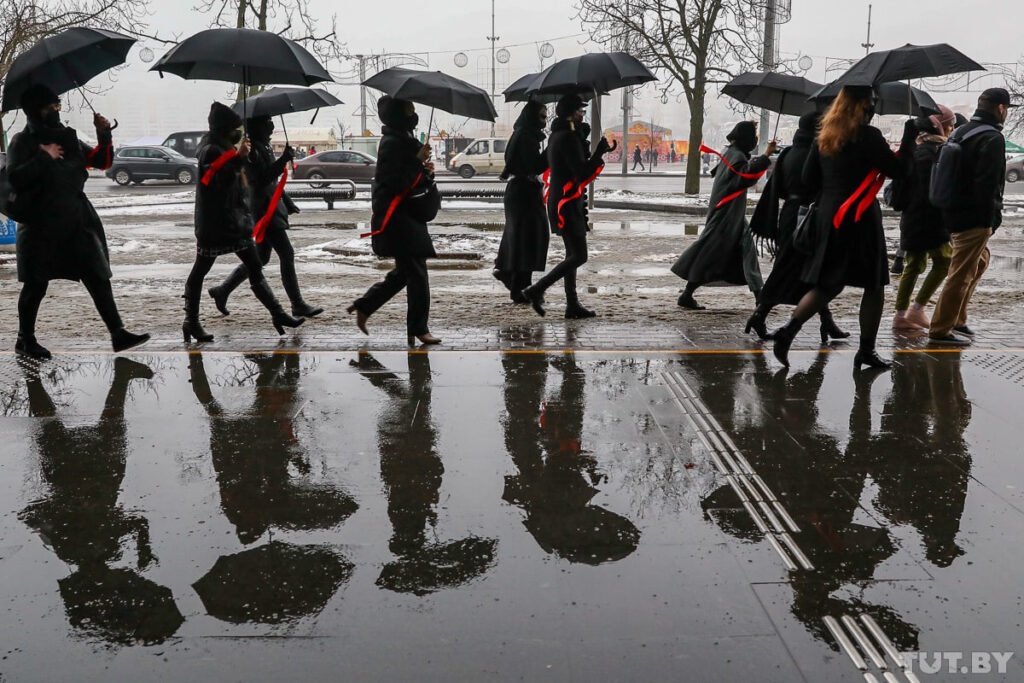 The prosecutor's office demands a tougher punishment for the defendant in the "zero promille" case
The Prosecutor General's office decided that TUT.by journalist Katsiaryna Barysevich received too lenient of a punishment, and filed an appeal.
On 2 March, the Maskouski District court passed sentences to doctor Artsiom Sarokin and journalist Katsiaryna Barysevich, who were both accused of divulging medical secrets. Artsiom Sarokin was sentenced to two years in a penal colony with a delay of one year and a fine, and was released on the same day from the courtroom. Katsiaryna Barysevich was given six months in a penal colony and a fine of 100 basic units, and she remains in the pre-trial detention center.
Katsiaryna Barysevich's defense will appeal. Lawyers insist that the journalist is innocent.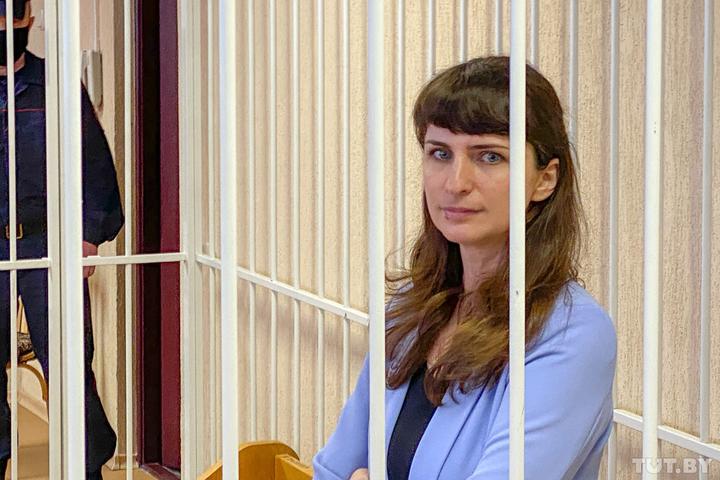 Telegram channel administrators and journalists are in the spotlight of the repressive system
Investigative journalist Dzianis Ivashyn was detained in Hrodna. Thanks to his publications, it became known that former members of the Ukrainian special forces Berkut were working in the Belarusian OMON. Berkut brutally dispersed the protests on the Maidan in Kiev 2013-2014, and after the change of power they fled from the investigation to other countries, including Belarus.
Dzianis Ivashyn's mom said that he was detained by KGB officers. His home was searched.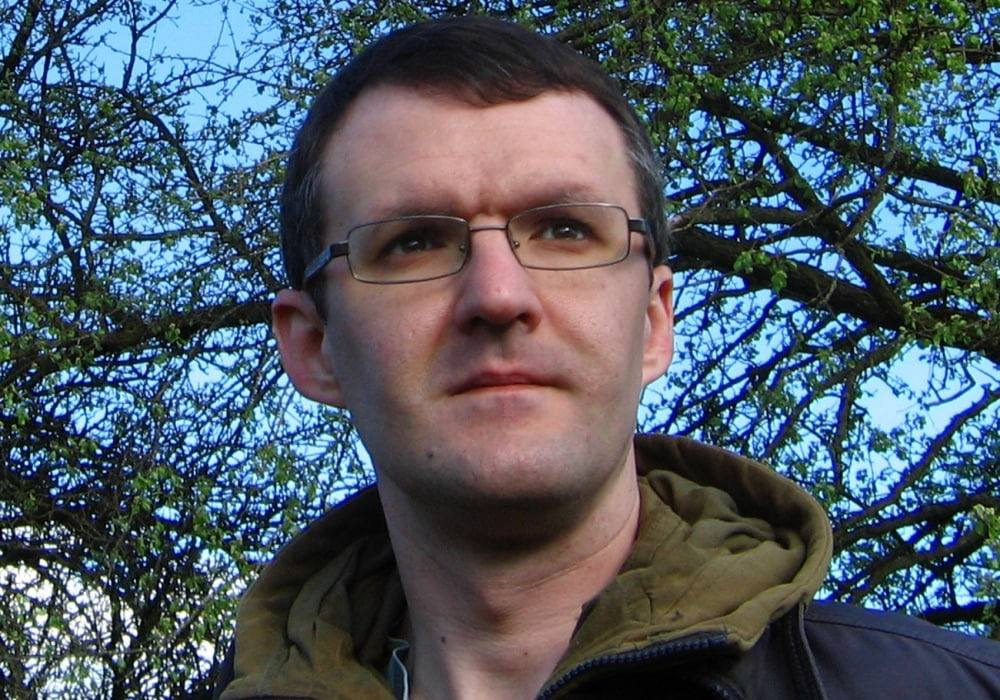 Today, mass searches were carried out at the homes of residents of Dziarzhynsk. At least nine administrators of local Telegram channels were detained.
According to the Ministry of Internal Affairs, they were making "non-authorized symbols", damaged the city's infrastructure, formed protest moods in the city and organized actions of protest.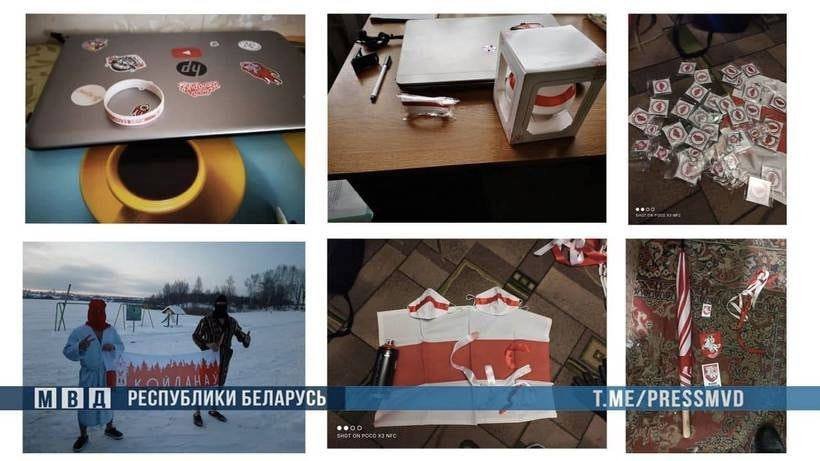 Exorbitant punishments for protesters become common practice for Belarusian courts
In Minsk, a court sentenced 22-year-old Aliaksandr Ivanou to three years in a maximum security colony for threatening judges and police officers by phone and in messages. The court ordered him to pay the victims 13,000 Belarusian rubles of compensation (more than 4,000 euros).
Today the case of a cyclist who was driving through the city with a Pahonia flag was considered. According to a police witness, people smiled and showed gestures when they saw the flag, which could have led to violations of public order. As a result, the cyclist was found guilty of committing an administrative offense and must remain under arrest for 15 days.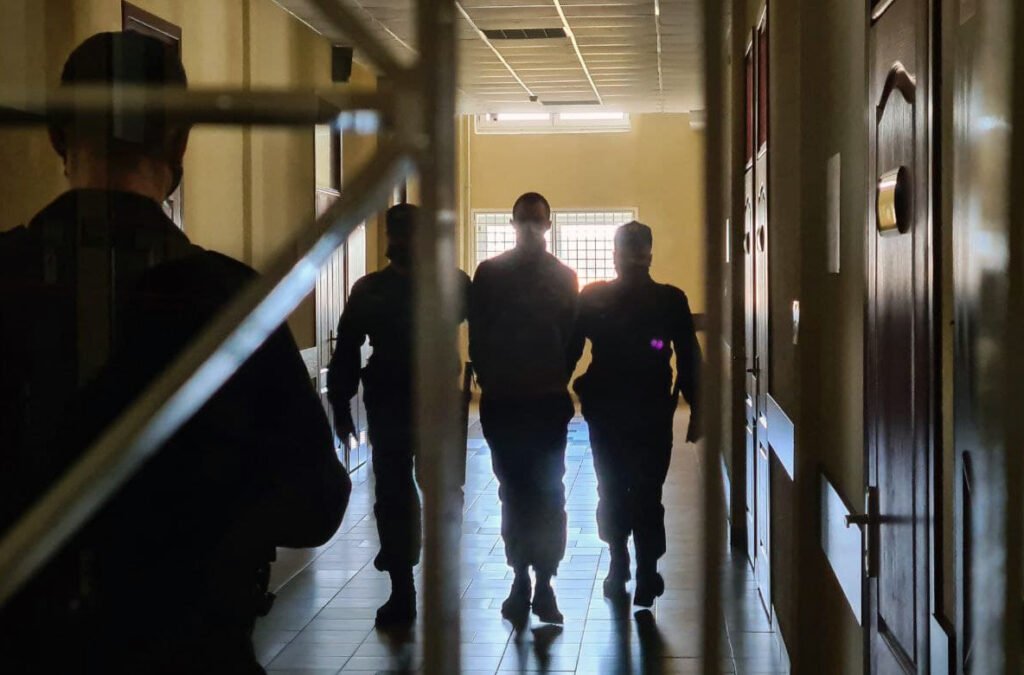 ---
For more information on the events of 12 March 2021, please visit Infocenter Free Belarus 2020: