Statkevich, Tsikhanouski, and Losik will be tried in court for criticizing the authorities; a schoolgirl is persecuted for writing a word on the pavement; the new Minister of Information believes that the time for punishment has come; the judge considered the request to hold a fair trial as being pressured
10 April 2021 | Voice of Belarus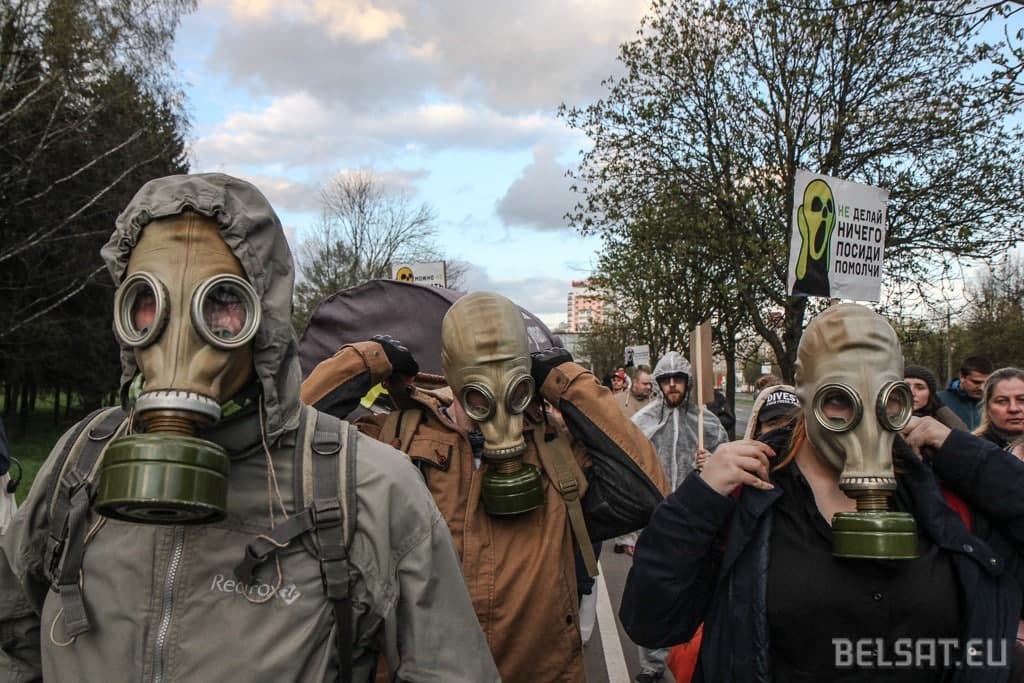 Statkevich, Tsikhanouski, and Losik will be tried in court for criticizing the authorities
Political prisoner Mikalai Statkevich, who has been in prison since 31 May. In a letter to his wife he said that he would be tried in court alongside Siarhei Tsikhanouski and Ihar Losik. Each of them is accused of organizing mass riots accompanied by violence, pogroms, arson, and armed resistance to representatives of the authorities. Moreover, every defendant, except for Statkevich, is charged under additional criminal articles.
Statkevich writes that the materials of the case are described in 110 volumes. "The essence of the 'crime' can be briefly described as follows: us criticizing authorities online led to an increase in protest moods and to the gathering of an 'unorganized mass of people' committing 'riots'. It makes us the organizers of 'riots'. That's how they reason!" he adds.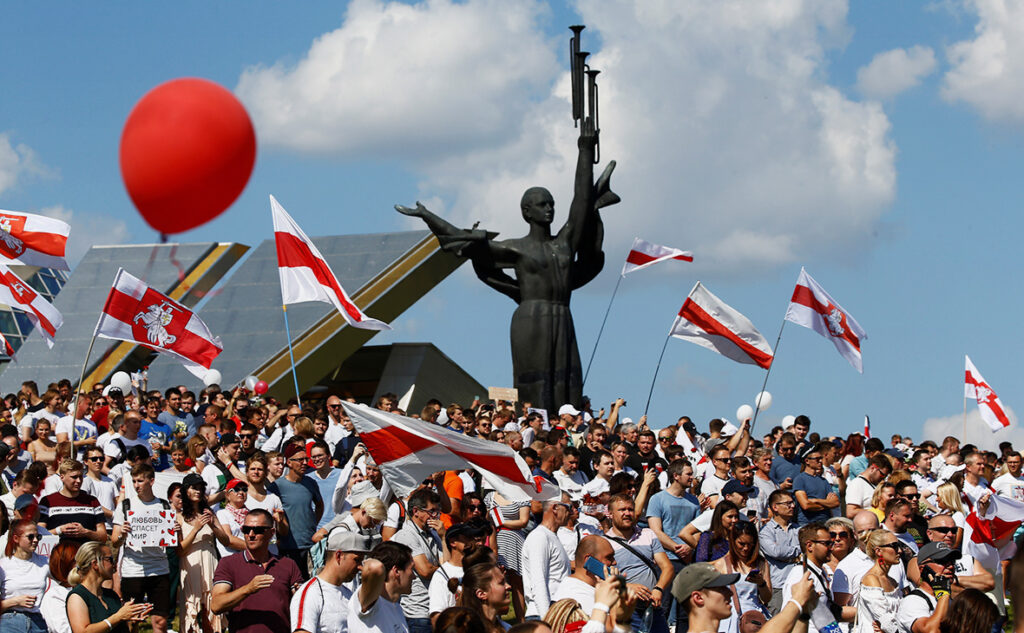 A schoolgirl is persecuted for writing a phrase "Long live" on the pavement
A 13-year-old schoolgirl wrote "Long Live" on the pavement and was taken to the police office for organizing a picket. A record was drawn up against her mother for "failure to meet responsibilities in relation to upbringing children". According to the woman, the police explained the detention as follows: "the word 'live' in combination with another word could mean many things" ["Long live Belarus" – the slogan of the protesters].
The new Information Minister – it's time to punish the guilty
The new minister happens to be not so new. In any case, the only difference between him and his predecessors is that he is going to use methods that are even more brutal. It is already evident from the proposed amendments to the law on media, which are now considered in parliament, as well as from several statements of the official himself.
Speaking on state TV, Minister Uladzimir Piartsou has announced that the Ministry of Information would not become a repressive body. However, he also added that it was time to take prohibitive measures and restrictions and to introduce certain punishments. In his view this needs to be done because the media climate in Belarus has changed but the laws on media remained the same.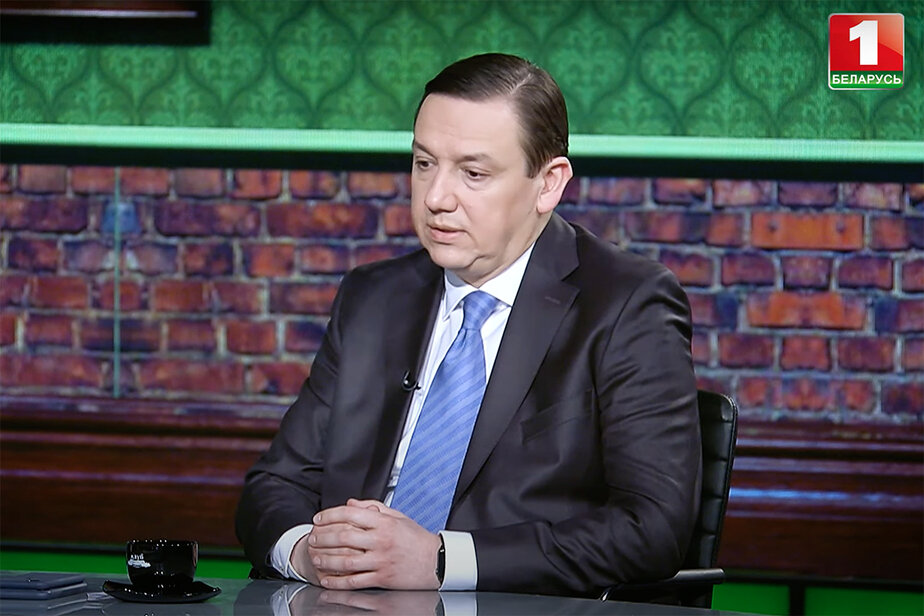 The judge considered the request to hold a fair trial as being pressured
In connection with the start of the trial of political prisoner Aliaksei Karatkou, the deputy of the German Bundestag Tabea Rößner appealed to a "repressive record holder" – judge Maksim Trusevich. "Your Honor, Maksim Leonidovich Trusevich! Honorable court! I urge you to conduct a fair trial in accordance with the rule of law. Take into account the provisions of the Constitution of the Republic of Belarus which guarantee freedom of assembly (Art. 35) and freedom of opinion, belief, and free expression (Art. 33). I am convinced that Mr. Karatkou cannot be punished for exercising these rights. The pursuit of democracy should not be punished in any way," she said.
Trusevich sent this letter to the police, as it "had signs of interference with the work of the court."