Anatol Kotau, resigned employee of Lukashenko's Presidential Office, on Belarusian top officials' sentiment about protests and loyalty to the regime
7 September 2020, 14:26 | Meduza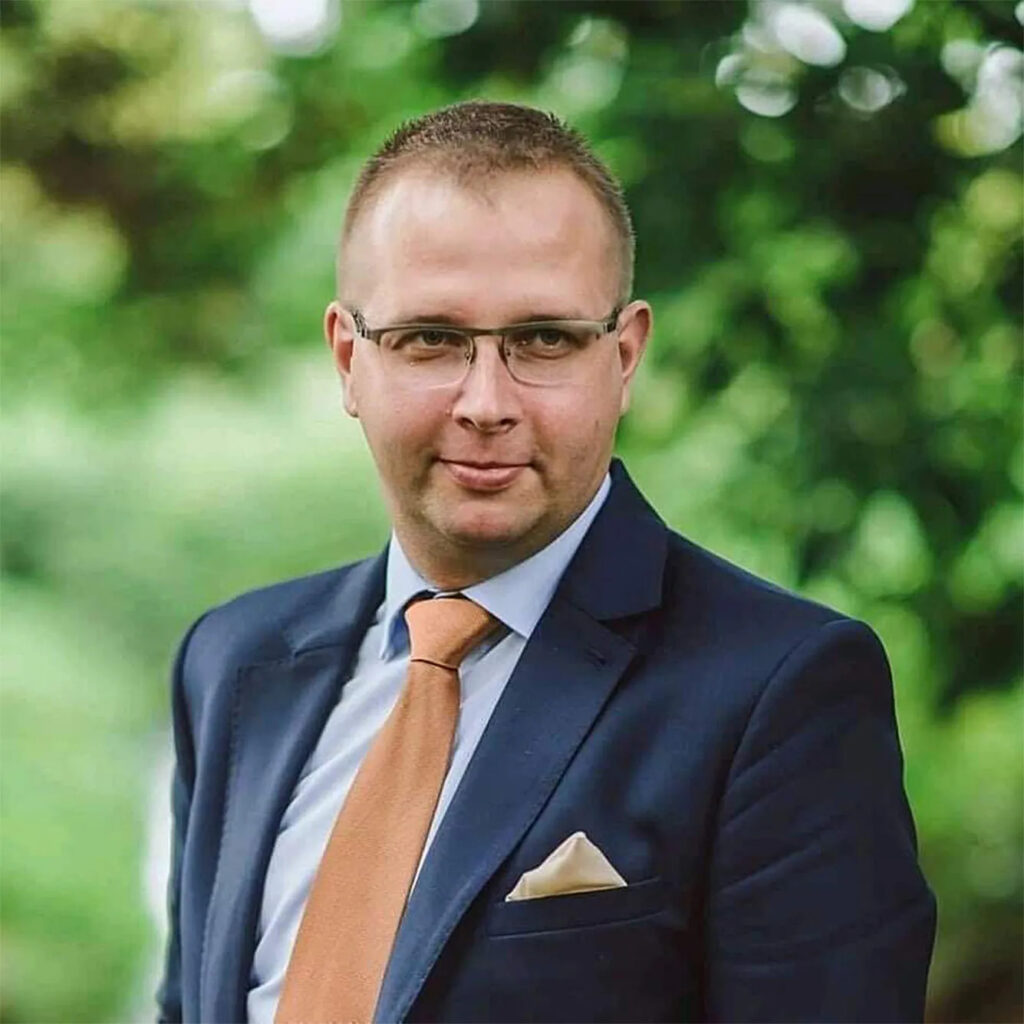 Anatol Kotau, deputy head of a department in the Presidential Property and Facilities Management Department of Belarus, left his position in the midst of the protests due to his disagreement with the authorities' policy towards the protesters. He announced his decision publicly, writing on Facebook that he would not have been able to "sleep at night" otherwise. Meduza's special reporter Maksim Solopov spoke with Kotau about the reasons behind the political crisis in Belarus, as well as current sentiment among Belarusian officials, possibility of a split in Lukashenko's circle, opposition's programme and possible scenarios for further developments in the country.
What was your career as a public servant?
I have had a chance to work in the Ministry of Foreign Affairs, specifically in the central office and in the Belarusian Embassy in Poland. I started from ordinary positions such as legal practices in the legal and treaties department [MFA]. In Poland I was a secretary of the trade and economic department, during my second business trip [to Poland] I already was a political adviser. Later I worked in the foreign policy department of the Presidential Office as a chief adviser. Then I spent several years in the National Olympic Committee. Technically, of course, this is a public work, but it is a system-forming organization in the field of sports which is headed by the President of the Republic of Belarus. I was Deputy Director for the Second European Games in Minsk. Then I worked in the Cybersecurity Association of Belarus. This is an attempt to create a platform for discussion of relevant topics by the main players among Belarusian IT companies. It was a business association, but I did not stay there for long due to my return to civil service. Finally I became deputy head of a department in the Presidential Property and Facilities Management Department.
One way or another, all my work was connected with the relations of Belarus and the outside world. In the Presidential Office, I dealt with countries in Latin America, Africa and parts of Europe, especially Poland, because of my previous experience in this area. In the [Presidential] Property and Facilities Management Department, I also dealt with foreign economic relations.
Have you ever had a chance to communicate with Alexander Lukashenko personally?
We met at several sport-related events, but these were meetings with sports core groups, where there was no personal communication. Therefore, it is difficult for me to say something personally about the current head of state. In addition to being a really good speaker and a charismatic person, he knows how to interact with his audience. But under various circumstances I have met the majority of ministers and chiefs of the Presidential Office.
Were you loyal to the current government to the last?
Let's say, I did not leave civil service to join the opposition. It has always been important to me to be able to work productively in the entrusted area. When there are goals and there are adequate mechanisms to achieve them.
This may sound cynical, but in my opinion [Lukashenko's] victory in the elections was quite achievable. It's just that everything was done in an extremely unprofessional manner. In the confrontation between the authorities and the opposition, people's sympathies always used to be on the side of the authorities. Now, for the first time ever, people found themselves on their own: against both the authorities and the opposition. If you have followed our elections, the traditional opposition became sidelined. From my point of view, all these and further events could have been avoided. If six months ago someone had told me what would happen in the country, I would have dismissed it as nonsense, but a number of fatal mistakes [the authorities] committed over the past six months have eventually resulted in the events on the streets of our cities.
What we arrived at in August 2020 is terrible. As a result of unprofessional actions on the part of the authorities, terrible episodes unheard of in modern-day Belarus have taken place. They can only be parallelled with some of the events of World War II. I absolutely cannot accept such an outcome. If it means being in opposition, then I am in opposition. But I prefer saying: I am with the people.
Can you say that you have been and remain a supporter of the course followed by the current government before the latest elections?
This is wrong phrasing. I have always been a supporter of my country's effective development, but what we have come to now is incompatible with effective development from any point of view.
Did you find all previous policies effective?
I used to do and witness foreign policy work in the right direction: readiness for dialogue with different parties, negotiations, multi-vector foreign policy, opening up the country. I met the European Games project with great enthusiasm. A certain amount of faults and oddities in public administration was acceptable as long as we were making progress and as the result 2015 was better than 2010 and 2018 was better than 2015. The year 2019 was simply fantastic as far as promoting the image of Belarus on the global stage was concerned. During the European Games, for the first time the whole Europe and almost the whole world were watching Belarus. Everything was optimistic. Athletes, officials, fans came to Minsk, many for the first time ever. It was a triumph of sports diplomacy.
But if the recent events are what we were making progress for, then I categorically disagree with this policy and do not want to be a part of it. I don't understand how has become possible for an absolutely European 21st-century country to get to the point of killing unarmed citizens, mass beatings and torture without as much as an attempt to apologise afterwards. For me, this is beyond evil.
Our society has suffered a serious psychological trauma. Seven thousand detainees must be multiplied by the number of their family members who passed through the district department of internal affairs and other penitentiary institutions in three days. Another 450 people were seriously injured and their relatives were affected in one way or another by this tragedy. For them, peaceful Belarus will never be the same.
Ten or fifteen people can be intimidated without forming a critical mass. But if the scale of violence exceeds the margin of tolerance, this is irreversible. We need to approach national reconciliation very seriously. It is impossible to continue ruling over such a mass of disgruntled citizens matter-of-factly, without at least apologizing to them. And instead of apologizing… A person files a request to open an investigation into their beating but ends up with a criminal case initiated against them. For me as a lawyer, this is a legal default of the state. This is not even arbitrariness, this is utter lawlessness.
The state has a monopoly on violence, as any political theory will tell you. But violence must be kept within certain established limits. For example, in Belarus torture is forbidden and the use of non-lethal weapons is regulated. But when these limits are deliberately ignored, this is already another reality, which one doesn't want to support. If this is the result of our progress, it means we have been progressing in the wrong direction.
I paid special attention to the latest statement by the Minister of Foreign Affairs with a request to give Belarus a chance for internal transformation. We have had multiple chances for transformation but we never used them. We must have the courage to admit that the current system is not capable of transformation. I have no other explanation for this, other than lack of a sufficient number of professionals. The latest generation of government officials can only say "Yes!" and click their heels. That is not how the government should work. If regular classical management is unwanted, the outcome should not come as a surprise.
At what point did you feel that the quality of management had changed for the worse?
Between 2010 and 2015, I had a feeling that some of the leaders of the country care about what they are doing and welcome development and creativity. There was even an influx of people who returned to civil service from abroad in order to somehow fulfill their potential and push the country forward. Belarusian IT-sector began to flourish. I was surrounded by colleagues with modern European education.
As I returned to civil service [in 2020], I saw a transformation for the worse. Pavel Yakubovich, the [former] editor-in-chief of the newspaper Sovetskaya Belarus, made a good point about this. He published a whole article on the topic of active negative selection in the Belarusian governing establishment over the past years, which resulted in a crisis of public administration.
Yakubovich has always been known as an advocate of the Belarusian state ideology, but whatever one may think of him, it cannot be denied that he is a wise man and has been observing the system since Soviet times. If a political powerhouse like him says that the crisis was triggered by the staffing policy over the past three to four years, then at least this is an opinion worth listening to. Personally, I share this idea.
Do I understand correctly that this staffing policy began with the appointment of Natallia Kachanava as head of the Presidential Office?
Again, this is what Yakubovich also wrote about. With her appointment, something went wrong with the staff.
Why did the President, who had always scrutinised all spheres of the state, suddenly lose his grip and entrust management to ineffective people?
It is difficult for me to render an opinion on this matter. Some explain it by the fact that the head of state was surrounded by people who put him in a "warm bath."
Former government officials name the President's press secretary Natallia Eismont, girls from the protocol service and Natallia Kachanava. Does this really sound like the truth?
You know, if I were the only person to tell you about this, you could dismiss it, because I am far from being a political titan and I don't have a big weight within the system. But since I know about this phenomenon from ten different sources and I myself have repeatedly witnessed it, this explanation seems at least logical. The actions of people were provoked by this factor. This was not a confrontation between the authorities and the opposition – the third and the most influential political player has come on stage. Everyone was affected by the COVID and the economic recession caused by it in April. But the authorities' response to the crisis went along the lines "Belarus is not affected!", "We are fine!". People were hurt: why did the authorities behave this way? I have no logical explanation other than the above.
Now, during the political crisis, what sentiment prevails among public servants – loyalty to the leaders or sympathy for the protesters?
There are always several categories of people in the civil service. First, those who have been working there for a long time and simply do not see themselves outside this paradigm. If you work in one institution for 10–15 years or move vertically in one structure, this significantly narrows your thinking. Many of them do not want to learn anything new even in their own field.
Second, there is a category of people who were personally involved in illegal actions. These are riot police who beat up protesters, teachers who rigged the vote at polling stations… They feel cornered because one way or another they consider themselves responsible for what happened.
Third, there are people who I identify with. They wanted the state to be sane. Such people leave because their opinion means [for the authorities] that they are somehow unreliable, mentally unstable, or do not understand "the whole importance of the historical moment": "There are enemies all around, we are on the front line and must close our ranks." I am glad that there is such a category of officials and that they manifest themselves.
Which of the recent public resignations impressed you in this sense?
For example Pavel Latushka. Or Dzmitry Siamenchanka, an important figure at the ONT [state TV channel], who resigned. Although formally he was not part of the Presidential Office, he was very close to the leaders of the press service, being one of the central figures of the presidential press pool and its informal leader. Artsiom Praskalovich, deputy head of the Main Legal Department of the Presidential Office resigned literally on the same day. I don't know him personally, but he had been working in the Office for years and had been greatly respected as a high-class legal specialist. He left for the same reasons as the others.
The situation with athletes is another example. Over 400 athletes have already signed an open letter with demands to the authorities, including top athletes and highly respected people: marathon runner Volha Mazuronak, gymnast Melitina Staniouta, multiple world champion and winner of many awards in sambo wrestling Stsiapan Papou, Olympic medalist Nadzeya Astapchuk, players of the national basketball team, swimmer and Olympic medalist Aliaksandra Herasimenia. Athletes are the only opinion leaders who used to be considered Lukashenko's core electorate. Everyone looks up to them. Athletes are able to influence those in doubt.
Employees are resigning from the upper middle layer of the state administration and law enforcement agencies. Some leave quietly, others make public statements but this process is ongoing. The most competent employees are leaving. The fewer competent people remain, the worse the management. The system is shrinking. The Foreign Minister said that since dissenters are leaving, the remaining officials will close ranks, cement them and become even more united. But as we already are in a crisis, the system will collapse even faster due to deteriorated administration. There are smart employees and there are loyal ones. They are not always the same people. Smart people are harder to keep in line, but the more loyal employees there are, the more likely the system will fall apart due to their incompetence.
If the authorities continue to refuse to have a dialogue, will the much-speculated split of the elite or a split in Lukashenko entourage become possible?
I do not believe that there will be a split at the level of key figures surrounding Lukashenko. In my opinion they belong exactly to the category of people who feel cornered and are ready to move only in one direction.
Are there any figures around the President who are able to start negotiations? Many, including the opposition, named the former prime minister Siarhei Rumas.
Quite recently, the President referred to this person, albeit indirectly: "we sent certain "wavering" colleagues into retirement, into business." This characteristic suited Siarhei Rumas best. He was held in great esteem at least for his successful experience in managing the banking sector, as well as respectful tone of communication and management.
Does he remain a possible mediator, or will any attempt to become a political actor have severe consequences for him?
In our history crossing the red line is to some extent suicidal. The red line was recently mentioned in regard to the [former] minister Pavel Latushka. A state TV channel broadcast footage of the President literally saying that Latushka who had been begging on his knees [to be appointed to the government] now crossed the line.
This may sound cynical but members of the Coordination Council of opposition might be respected and supported by society, yet they won't be listened to by the authorities. They are strangers to the political functionaries. Therefore there is a need for figures, perhaps former politicians, who would not be automatically rejected. But as soon as they raise their head above the parapet, they have to either emigrate or be criminally prosecuted.
Is the violence by security forces a revelation for you? Can you explain it?
Yes. This has never happened in Belarus before. Whatever they say about the [previous] prosecution of the opposition by Belarusian security forces, nothing similar has taken place since the 1940s. It is clear that those who came into the hands of security forces were never treated politely, but believe me, it was nothing of the sort. Yes, there were arrests and psychological pressure in detention, but there were no beatings, abuse or torture. I have no explanation for this violence. But I can explain the reason behind such theatrical loyalty now. It results from the committed violence. Under the Belarusian laws, perpetrators of torture should be held accountable and the penalty may be as severe as the death penalty. Members of security forces now really believe that there is no going back now.
Social dissociation is already underway: family members and neighbours who used to cling together now look at each other with caution. If there are members of law enforcement agencies among them, others start looking at them with suspicion. This puts a pressure on them, of course. Students do not trust their teachers because they know that, say, their maths teacher is bad at maths, according to her 10 + 10 equals 110. Protest may take different forms: it is commonplace that parents refuse to sponsor classroom renovations and improvements anymore.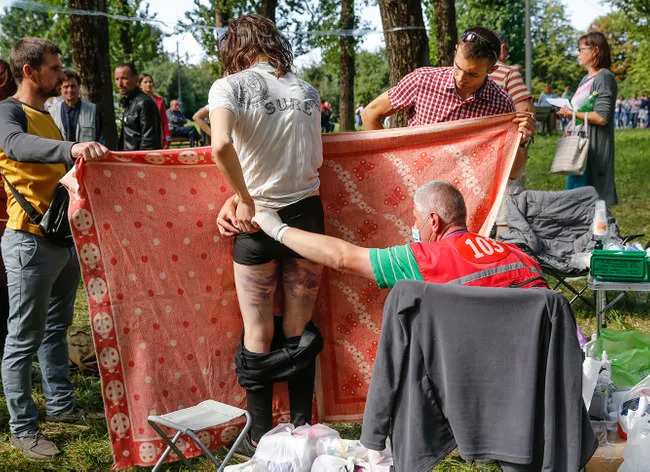 On the other hand, I clearly understand the motivation of security forces and officials who took part in all of this. There is no way out for them. But many other countries have gone through similar processes. If you examine the mechanism called lustration [disqualification of officials associated with the abuses under the previous regime], you will see that the percentage of employees who were held accountable is negligible. The majority of those found guilty only have to apologize, while few others may be demoted and subjected to disciplinary measures. This is how events should develop.
It is very important not to fall into the mindset that focuses on revenge. Belarusian society is really very compact, and we all will have to live together. This won't be possible without reconciliation.
To be honest, it doesn't look like the Belarusian society insists on revenge or putting the riot police on their knees like it was in Ukraine…
Absolutely not. The situation in Belarus is constantly compared with the Ukrainian Maidan or with the events in the Transcaucasian republics where violence abounded on both sides but Belarus is a different country.
It is speculated that Lukashenko has overcome the peak of protests and will be able to further hold on to the power "on bayonets" [with the help of brute force]. Is this a possible scenario?
There aren't enough "bayonets" for the entire country. Rallies and demonstrations are held not only in Minsk but also in the places where they have never occurred before. It is impossible to rule the country in such circumstances. Such a protest can't be suppressed, unless it chokes on its own. In my opinion there are several main scenarios. The simplest is the transformation of the system itself and dialogue with society. The second option is an attempt to continue governing the country while seated "on bayonets" in anticipation of the impending deep economic crisis. While there used to be alternative creditors before August 2020, now the only hope will be for Russian financial help. But it will only work as a temporary relief because the reasons for dissatisfaction will not disappear. Belarus is a country lying in the marshes, and fighting fires in the marshes is extremely difficult. Any firefighter will tell you that.
Will the Belarusian government become even more dependent on Russia? How likely in such a situation is the scenario of "deep integration" which Russian officials dream of? What can it result in?
If we put emotions aside and look at the situation dispassionately, Russia's influence on the situation in Belarus is crucial. If Russia had really taken a neutral position and abstained from supporting either party, the Belarusian revolution would have prevailed a week ago. Instead, we see Russian journalists replace their Belarusian counterparts who have resigned for moral reasons. Also we hear a declaration about some kind of reserve of the Russian National Guard readily awaiting to interfere in the internal Belarusian conflict. But it is not Maidan, there are no [foreign] playbooks. This protest is neither anti-Russian nor pro-European, it is the protest of the Belarusian nation. Not a single sensible politician in Belarus, with the exception of radicals that you can find in any country, will advocate for digging a moat with crocodiles on the border with Russia. It is clear that Russia is one of our most important neighbours and economic and political partners. We need to build a reasonable business relationship where all contracts are fulfilled. Of course, Russia cares exclusively about its own interests as they are seen by its current authorities and not about any interests of the Belarusian people.
What will happen if the Russian authorities put pressure on the weakened Belarusian regime and demand "deeper integration"?
In my opinion there are two scenarios for Russia. The first one is to sign agreements with the current leaders of Belarus. As a result they will have to face discontent from Belarusians. Deep integration is universally perceived as the sale of independence. And Belarusians want to live in their own independent country. The second scenario is to initiate smooth and controlled transformation in Belarus. This scenario includes support for constitutional reform followed by new elections. It will give Russia time to prepare pro-Russian politicians that Belarus is apparently lacking. Such politicians, who would be accepted by the Kremlin, are absent in Belarus due to Lukashenko's monopoly on dialogue with Russia. This is a smoother scenario, and one that Russia will accept, but another question is whether Belarusians will accept it. And whether there is enough time for it…
By the way, Lukashenko blamed Viktar Babaryka's campaign team for such contacts [with Russia].
He can blame whoever he wants, but the de-facto monopoly on such contacts belongs to the sitting President only. I even heard an opinion that Siarhei Rumas was removed from power because he was understandable for the Kremlin as an adequate banker, economist and a pleasant person to deal with.
It is in this vein that I understand Lavrov's statements that Moscow has no one to communicate with apart from Lukashenko. This is why the current administration makes it impossible for any negotiators to appear in the Coordination Council of the opposition, so that it looks as incomprehensible and anti-Russian as possible.
On the other hand, Russia's excessive concern about the introduction of pro-Russian politicians has not resulted in anything good in any country yet. Quite the opposite. A pro-Russian politician is perceived as a traitor of the homeland. For example, however self-contradictory this may sound, the most pro-Russian government that Georgia has seen is the current one. Russia benefits from reasonable and pragmatic leadership in a neighbouring country, which will make it possible to profitably invest in its companies instead of dealing with forcible takeovers later on. The most profitable option for Russia would be to recognize the right of Belarusian people to determine their destiny. All attempts to support the sitting president's power will escalate anti-Russian sentiment. Protesters have not been burning russian flags or waving the EU and USA flags, but Russia's awkward and disrespectful policy regarding Belarusians may provoke a growth of discontent. It is one story when authorities do not respect their people and quite another story when someone claiming to be a "brother nation" is ready to send more riot police instead of condemning violence.
In your opinion, how intelligible is the agenda of the Coordination Council of the opposition in this situation? What are its weaknesses besides the lack of figures that are acceptable to Moscow? Do peaceful protests still have a chance to succeed?
On the one hand, the Coordination Council has sufficiently simple and understandable demands: free political prisoners, punish perpetrators of violence and hold new elections with a transparent polling system. On the other hand, you can say that these demands are quite utopian, as they don't imply any definite economic or political programmes, and respective reforms will need to be initiated immediately after the demands are met. However negotiating such programmes is the essence of political dialogue that the Council is now calling for. Most likely, neither side understands what is happening in the country's economy right now. This is why we need a reasonable compromise.
---
Interview by Maksim Solopov