16 September 2020 | Hanna Rynda, Siarhei Kazlouski, Anastasia Holubeva, BBC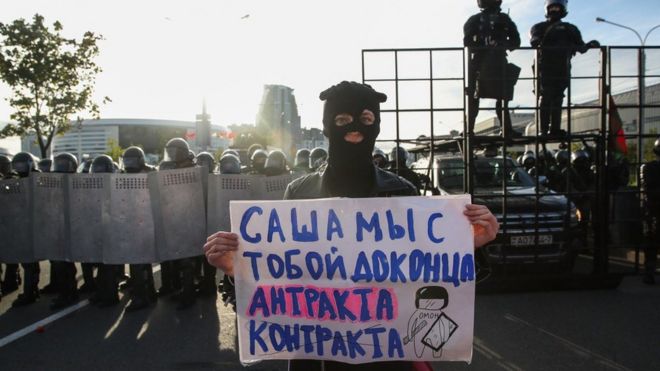 Dozens of aid funds have appeared in the country for those who suffered at mass events or lost their jobs because of their political views during the mass rallies that have been going on in Belarus for a month and a half. The money is transferred by entrepreneurs and ordinary people from all over the world. How do these funds work in the dire predicament of active interference from the powers to be?
Siarhei Kurachkin, a Belarusian police major, submitted his resignation letter at the end of August this year.
10 days earlier, his cousin had disappeared in Minsk. A few days later it turned out he was in a detention center on Akrescina Street. From there, the man came out with huge bruises and a broken rib. The police had detained him when he and his friend were just queueing in front of a store, says Siarhei Kurachkin.
"The circumstances of what happened are striking. Despite the fact that I am an active police officer myself and have certain skills in search operations as well as some network, I still failed to establish my brother's whereabouts," recalls the former police officer.
On 21 August, Siarhei Kurachkin recorded a video message in which he explained to his compatriots the reasons why he had resigned. The very next day he handed in his resignation and never returned to his workplace again.
"The internal affairs authorities are now basically an instrument in the hands of one person," Siarhei Kurachkin explains his decision in the BBC interview.
According to Siarhei, he was just lucky that he was in the region "where criminal orders have not been given since 9 August."
"However, I cannot be sure that such an order will not be issued today or tomorrow," he adds.
Siarhei Kurachkin had served in the police for more than 20 years, now, according to him, he is likely to look for a "more peaceful" occupation.
Siarhei Kurachkin was fired 10 days after he had submitted his resignation letter. In his employee termination form, "absenteeism" was mentioned as the cause. Now he has to pay more than BYN 6,000 (more than $2,300) as a settlement compensation.
Belarusian police officers are imposed with state fines once they decide to terminate their work contract before the stipulated term, since the Academy of the Ministry of Internal Affairs graduates are to work at least five years in the law enforcement agencies, otherwise they will have to pay back their entire tuition fee.
Siarhei is a family man, he has children, and he also has loans. Siarhei's wife supports his decision, but she too had to quit.
After the dismissal, Kurachkin, following his friends' advice, turned to several funds that help those who lost their jobs because of their political beliefs. The first to respond to the application was the Solidarity Fund (BYSOL) which supports those fired due to their disagreement with the actions of the Belarusian authorities. The fund granted its standard one-time financial assistance of €1,500 to Siarhei.
Siarhei still has to pay a "penalty" to the state but the Solidarity Fund says that they are currently working on settlement fees schemes to support former law enforcement officers.
The BBC Russian Service tried to figure out how the support to the victims affected by the protests and to those unemployed due to their opposition to the state policy works in Belarus.
"Tsunami" of donations
Neither the beneficiaries nor the funders themselves disclose how the financial assistance is transferred. This is just a precautionary measure as the funds fear these money transaction channels might be blocked by the country's authorities.
Baseless are these concerns not. Here is the story of Mikita Mikado, a Belarusian entrepreneur, who lives in San Francisco. On 13 August, Mikita Mikado, the PandaDoc head, appealed to the Belarusian law enforcement services urging them to "take the side of good" and turn to him for financial support.
On 2 September, the Financial Investigations Department of the State Control Committee of Belarus representatives came to the PandaDoc Minsk office with a search warrant. Four company heads in Minsk were arrested, criminal charges pressed against them. Later, the Belarusian authorities blocked all PandaDoc accounts in the country, resulting in 250 company's employees' salaries and Social Protection Fund contributions unpaid. The company cannot pay its taxes as well.
In mid-September, Mikita Mikado had to close Protect Belarus, the project which provided help to resigned law enforcement officers. Mikita urged them to contact other similar projects.
Mikado also participated in the creation of the BYSOL fund, but this fund was not the entrepreneur's main project. BYSOL continues working, like many other funds that support the Belarusians who suffered for their views.
Mikado donated his own money to the funds, yet, keeps the donated amount discreet. Mikita is not the only one – thousands have been donating to the funds. "This is not a wave, this is a tsunami [of donations]," Mikado said to the BBC in mid-August.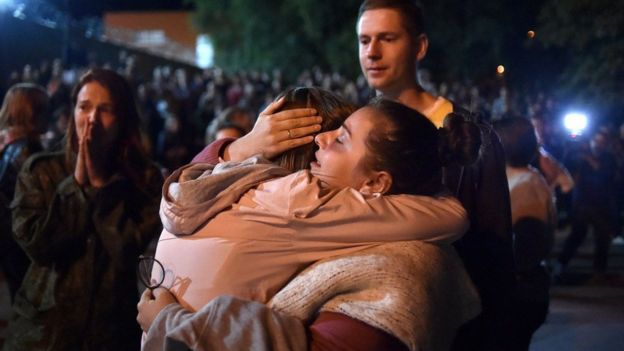 The representatives of other operating Belarusian funds also comment on a huge amount of donations.
In the history of independent Belarus, there has never been such a volume of donations and so many people eager to help, the lawyer Aleh Volchek, who has been a human rights defender since 1998, says in a conversation with the BBC. "This is phenomenal, we had no such thing before," he says.
Katsiaryna Sinyuk, the Imena platform ("Names" in Russian) founder and head, says that just in a few days after the emergency medical care fund-raising for the injured peaceful protesters had been opened, the amount of money collected exceeded yearly donations to other Imena charity projects.
"The fundraising lasted literally just for a couple of days, and we closed it. We raised more than a million BYN (more than €320,000). This amount is more than enough for today [to assist the victims]," says Katsiaryna Sinyuk.
The By_help Foundation, which fundraised to pay fines and help detainees and victims during peaceful protests, together with BYSOL raised $5 million in just a few weeks after the election day.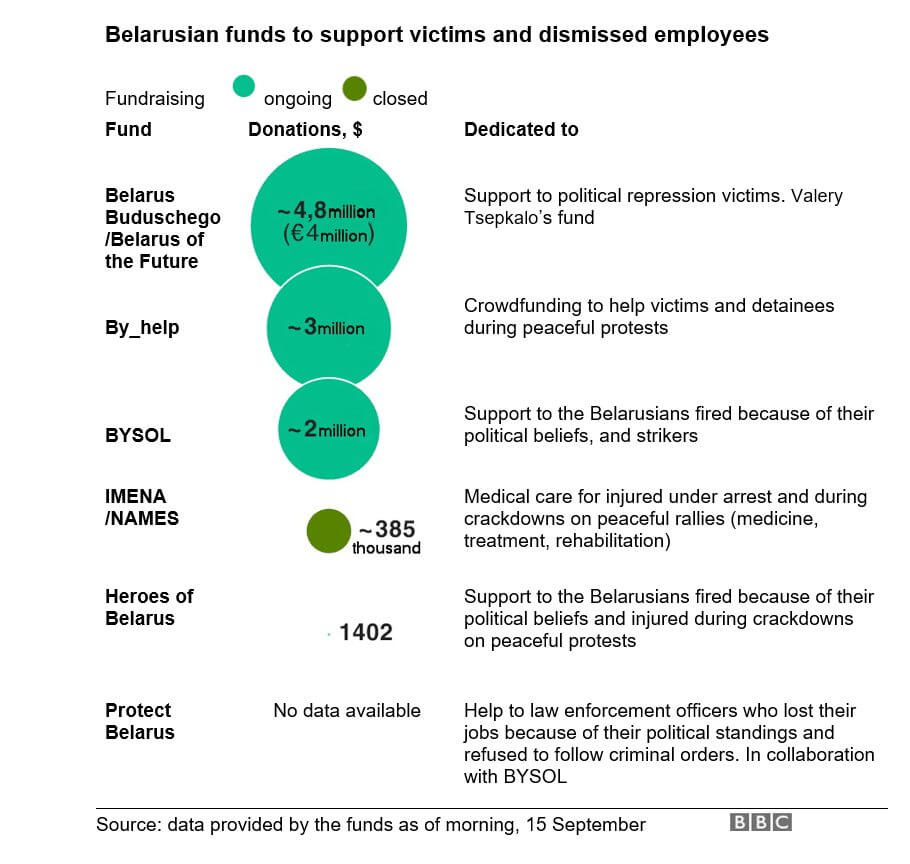 Now the Belarusians who have been affected in any way during the political unrest can count on the help from numerous public initiatives and funds. Among them, for example, are the funds to support athletes, journalists or election commissions members repressed for their political views. Certain funds help those severely injured.
The Probono.by contact center was launched on 14 August. The center offers advice to those seeking help. More than 100 volunteers work for Probono.by, with about 60 call center volunteers and the other 50 responsible for "coordinating processes ad hoc."
Probono.by also has its own volunteer lawyers and psychologists who can advise those seeking help.
On average, 100 callers contact the hotline every day, over the weekend their number is noticeably increasing due to new detentions at protests, says Yana Hancharova, a Probono.by coordinator. She assures that this is a totally volunteer initiative.
"It is important for people to feel supported by other Belarusians, and understand that the state is not the only financial support provider for them," says Andrei Strizhak, a BYSOL Solidarity Fund coordinator, a human rights activist and volunteer.
How to get help?
"Never before have we managed to achieve something like this in Belarus, so we used to believe we were left all alone. And then it turned out that we are countless, that we are tremendously supportive of each other," says Pyotr, a journalist (the name has been changed at his request as he fears problems at work).
Pyotr was also among those who needed charity help. A few weeks ago, in just one day, he lost his job because of his political standings.
After having been fired, Pyotr turned to several projects, including BYSOL. "I filled in the form on the site, made a video in which I talked about my circumstances, and the guys really helped quite quickly, once my details and papers had been verified," says Pyotr.
At the same time, according to him, several other initiatives responded to his application, and offered all possible assistance.
"It truly means a lot, and it is not about money. The very next day after you've applied, you realize you are not alone at all, that people are always ready and eager to help, to donate, to offer a job," says Pyotr.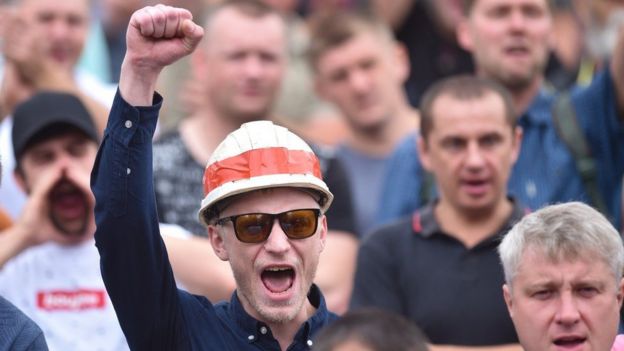 From BYSOL, Pyotr received €1,500, his three-month salary – the Fund usually pays three average monthly salaries. "We consider €500 as the average monthly salary, that is the amount Lukashenko keeps talking about and that is what working people, of course, do not earn," Andrei Strizhak, a Fund coordinator, tells the BBC.
In addition, Pyotr was offered employment assistance and, if needed, retraining.
"It takes about three months to become an entry-level programmer, so this money is for these three months," the journalist says. Pyotr is also seriously considering his prospects of working in IT because of the current situation in the Belarusian media.
"We are not in the position to be picky. If IT is offered, then IT it is. Asked to clean the streets? Here we are, ready to sweep!" says Pyotr.
To get help, it was enough for Pyotr to provide the employment contract termination documents, payslips that showed how long he'd worked for the company, as well as to explain in detail the circumstances of his dismissal.
An applicant is usually asked by BYSOL to submit dismissal documents, media reports (if any), hospital records in case medical care was received.
The help-seekers are also asked to express their political views, film a video message, yet, the latter being optional.
The standard €1,500 are paid to an applicant once their papers have been verified and the application approved.
The same financial support amount is received by those who want to quit their jobs or services in protest. As a rule, these are law enforcement officers or public servants who are still to pay their "penalty" for resigning earlier than stipulated work contract termination date.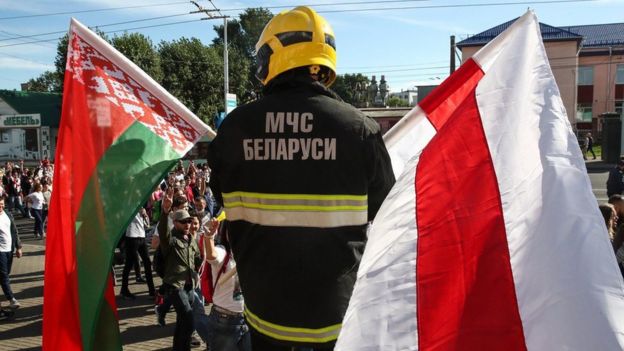 "We are likely to pay out their contract termination fines, yet, there exist more serious payments, such as tuition fees (which are huge) of those majoring in some law enforcement disciplines but not having served yet. And we keep to the viewpoint that these tuition fees are not to be paid as the new government is going to abolish these enslaving conditions," says Andrei Strizhak.
BYSOL also allocates funds directly to the strike committees that in their turn redistribute these budgets among the strike-participating workers.
"We are getting the information from the committees on the number of workers taking part in the strike, the average amount they lose through participating – last and current months' payslips are taken into account. This sum is being compensated to the workers so that they could feel secure and persist with the strikes," says Andrei Strizhak.
By 8 September, 816 people had applied to the fund, 282 applications had already been approved, 52 people had received payments. In total, €78,000 were allocated as financial support.
Protect Belarus, Mikita Mikado's Foundation, used to follow the same financial aid pattern. As of 30 August, Protect Belarus received almost 600 applications, with 322 processed, 50 payments approved, and 26 payments obtained.
In addition to financial support, BYSOL is also working on a system that is to help the unemployed retrain to gain new qualifications.
"We bring together our applicants and businesses that are ready to retrain and hire," says Andrei Strizhak. "We have an individual mentoring program that allows business people to coach and consult those who lost their jobs because of their political beliefs."
"There are thousands of victims," rehabilitation might take years
Peaceful protesters who were injured or fined during the government crackdowns on the rallies can also turn to the By_help and Imena projects.
By_help helps victims and detainees pay fines, medical treatment, lawyers' services as well as for "day-and-night stays" (detainees in Belarus must cover the costs of each 24-hour period they are kept in detention).
To get help from By_help, victims or their relatives are to fill in a special form on the site. As evidence, the project accepts either medical records of the injuries, or any other proofs (photo/video of injuries, etc.).
"There are many of those who obtained the injury medical records; we believed they were going to be fewer. A lot of people submit photos and videos," says Alexei Leonchik, a By_help coordinator.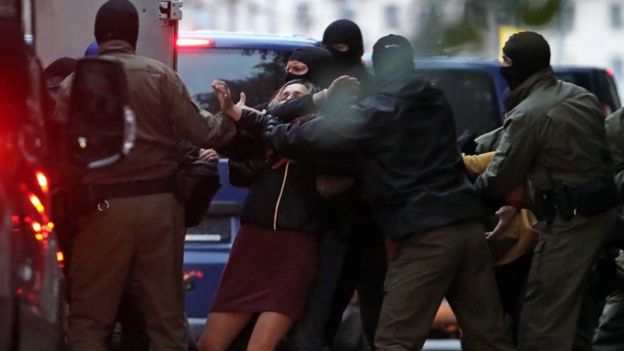 As of 14 September, the fund provided BYN 785,948 ($302,660) in assistance. The money covered 302 fines, 148 healthcare bills, 7 cases of legal aid, 36 cases of detention center stays.
By_help was one of the first funds to start raising money to help victims and those fined during the peaceful protests.
The project appeared in the spring of 2017, when its activists launched a fundraiser for the repressed participants in the Non-Deadbeats march, a peaceful protest against the introduction of an unemployment tax in Belarus. Then By_help raised the record 55,000 dollars, an unprecedented fundraiser at that time for the country, to pay fines and help the injured participants of the Non-Deadbeats march.
"This time, we raised 55 thousand dollars in just two hours – immediately after the election. At the moment, we have about three million euros. These are just the Facebook and PayPal donations. There are other fundraisers, other crowdfunds, so it makes it more than three million," says Alexei Leonchik, a By_help coordinator.
The victims in need of medical care or longer treatment and rehabilitation, are helped by the Imena charity project. The project points out that they will help anyone, regardless of their political views. Among the help-seekers are many who were not even going to participate in the rallies, but just "got under the hammer."
Imena has been working in Belarus for five years, the platform has been raising money for various charitable projects aiming at helping the homeless, HIV therapy patients, the Belarusian Children's Hospice Visiting service, to mention a few.
The Imena fund opened their fundraiser for the wounded and injured immediately after mass detentions and crackdowns on peaceful protests began. In just a few days, the project raised more than a million BYN. Imena considered it enough and closed the initiative. Numerous medical centers turned out to be ready to accept victims for free.
"Now we haven't even had the opportunity to spend the money that came to us. It is likely to be spent later on long-term rehabilitation," says Katsiaryna Sinyuk.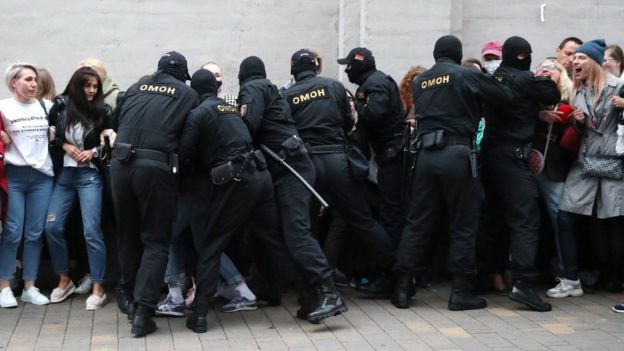 Imena decided to pay special attention to those who require long-term rehabilitation and long-term treatment.
"There are a lot of victims, there are thousands of them. This is a tragedy that has affected people throughout Belarus. And I don't even know how long it will take to find everyone. So far, we have been working with only some of them and we do realize this is far from all the victims," says Katsiaryna Sinyuk.
To get help, a form is to be filled in and necessary documents attached.
Each victim who has applied for help from the center is assigned with a coordinator who provides comprehensive guidance through all the treatment, helps to navigate through the processes, find medicines or book doctor appointments.
In early September, Imena continued receiving applications from the injured during the dispersal of peaceful protests on 9-12 August.
"Many are still in hospitals, so their relatives or friends can apply for them. At the moment, most of the patients are being given necessary medical treatment, but then there will be rehabilitation that might take months, if not years," says Katsiaryna Sinyuk.
Lost in transactions
People who received assistance and the funds themselves never disclose specific ways of transferring money and usually do not say whether it goes to bank accounts or is transferred in cash.
The reason is that the Belarusian authorities consider any fundraising activities that are not registered in the country and providing assistance to victims illegal.
On 9 September, the Ministry of Justice of Belarus stated that these crowdfunding activities in favor of the fined and fired "are out of the legal framework" since, according to the laws in Belarus, such funds must undergo compulsory state registration.
In addition, the Ministry of Justice of Belarus claims that "the lack of transparency and control mechanisms can contribute to the illegal enrichment of persons directly involved in the collection and distribution of these funds."
Mikita Mikado told the BBC that sending the financial assistance to people in Belarus is "incredibly difficult." "For 26 years the regime has been creating a system that does not allow financial assistance from abroad. And financial support within the country is criminalized. So, we have to be resourceful. It is just one enormous problem that has to be solved," said Mikado.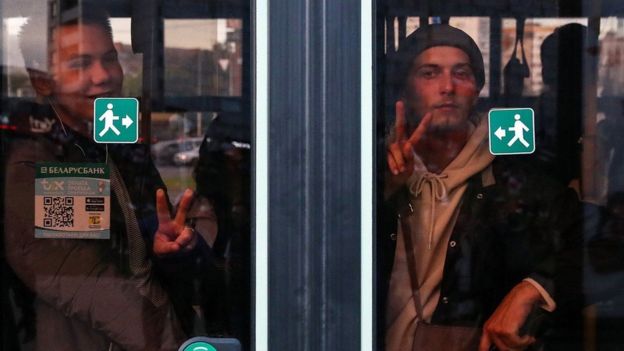 Those who received help prefer not to talk about it. Many do not often feel at ease about the fact that they have already been helped while their comrades have not yet. Besides, if such assistance exceeds BYN 7,003 (at the current growing currency exchange rate about €2,300), it is considered reportable and this money is to be taxed.
Workers who received €1,500 and then any other gifts or transfers also owe taxes.
Getting help from abroad is another huge issue. In Belarus, the presidential decree "On foreign non-reimbursable assistance" regulates all foreign donations. In compliance with this decree, all the money must enter the country and be allocated through the Humanitarian Assistance Department, which is managed by the Office of the President.
However, the Department is entitled to both redistribute amounts and designate beneficiaries as well as to inform an applicant of this donation being inexpedient.
New middle class and civil society
Financial assistance from the created funds finds its addressees quite quickly, Volchek claims. The injured Belarusians receive support thanks to the mechanisms developed by IT specialists, he said. Details of these mechanisms are not disclosed.
Earlier, one of the BYSOL founders, Yaraslau Likhacheusky, told ForkLog that cryptocurrency could play an important role in the protest. "The authorities are actively cutting off transactions from foreign accounts, conducting searches at the border in order to prevent currency import. Therefore, we took a decision to use Bitcoin as one of the money transferring means," said Likhacheusky.
Money in cryptocurrency is actually collected by many funds, for example, Heroes of Belarus accepts donations in cryptocurrency only, yet, it is not clear how they are being distributed.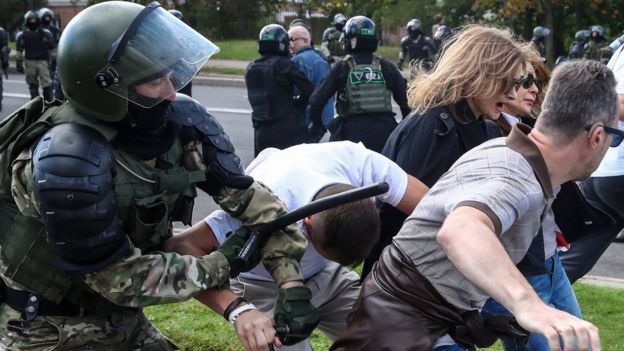 Andrei Strizhak, when answering the question about the transferring funds mechanisms, is being as vague as possible.
"The mechanism of these funds transferring is pretty complex. The Belarusian government is doing everything to cut off all financial flows. But our opportunities are a little bit broader than theirs, because we are creative, resourceful and able to think out of the box," says Andrei Strizhak, referring to the fact that the Belarusian IT sector offers overwhelming support to the existing charity funds.
According to Andrei Strizhak, the success of BYSOL and other funds is greatly determined by joined forces and "strengths of civil society and IT."
In fact, IT specialists are a real middle class in Belarus, growing from year to year. The IT share in Belarusian GDP is 6.5%, and the high-tech industry provides about 50% of the country's GDP growth. The average salary of an IT developer is at least twice as high as the national average of €500. More than 60 thousand employees of high-tech companies live in Minsk. For many years they have been main contributors to various charitable initiatives in Belarus.
Now they are actively supporting charitable foundations, and not only with BYN.
"IT developers, who used to be our donors in different projects, transferred money, and signed petitions, are now willing to found their own NPOs. They realized that now it is more important to help not only with money. Multiple funds and initiatives are yet to be created, but it is a very good sign that people are becoming more responsible for each other," says Katsiaryna Sinyuk.
Not only the Belarusian diaspora
Not once has Alexander Lukashenko asserted that the protests in Belarus have been sponsored and managed from abroad. However, Mikita Mikado argues that the rallies are supported by the Belarusian people. These are people who donate money to funds, not some foreign states.
"There is no oligarch pressing the 10-dollar-Facebook-button 10 thousand times. These are the nation's funds. Everyone donates $5-10, because we know there is nowhere to seek help from," the entrepreneur adds.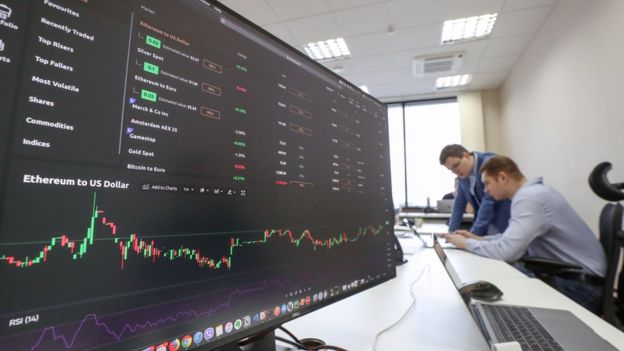 "The geography (of donors) is very wide. First of all, the Facebook fundraiser accepts transfers from cards of almost any bank in the world, so it is possible to send money even from Belarusian bank cards. I say 'even,' because the Belarusian authorities are doing everything to cut off these financial flows," says Andrei Strizhak.
"There have been some foreign nationals [among donors], but no more than 10%," explains Alexei Leonchik, a By_help coordinator.
According to Andrei Strizhak, donations from Russia have amounted to the contributions sent from Western Europe and the United States.
Andrei Strizhak is sure, the fact that, shortly before the poisoning, the politician Alexei Navalny's support of By_help and BYSOL crowdfunding initiatives drew so many Russian donations in.
On 9-12 August, substantial donations to the funds were sent mainly from abroad, or rather by the Belarusian communities abroad, said Alexei Leonchik.
"The entire Belarusian diaspora all over the world is now rallying and working together to ensure the change of the Belarusian authority. Throughout the independence period, an estimated million people left the country, and these are talented, active people, and now they are already rich. These people are now very actively involved," says Andrei Strizhak.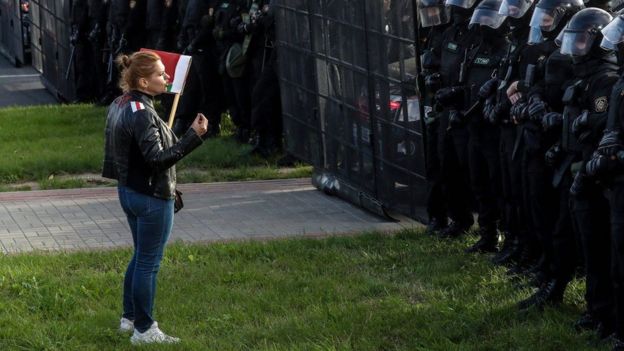 Alexei Leonchik says that now he does not see much difference between diaspora donations and donations from Belarus – neither in the number of donors nor in the amounts sent.
The By_help coordinator says that in general the assistance coordination in Belarus has reached the level of that in the countries with highly developed civil society and cites the initiative of Belarusian car dealers and body shops that offer free repairs to those whose cars were damaged during the peaceful protests.
"Before 2020, there had been a feeling that our diaspora was all we had. But on the 9th, we all suddenly realized that Belarus does have civil society. There was an amazingly impressive self-organization. In By_help, I received about 800 applications from volunteers," says Alexei Leonchik. "It looks like civil society has been forming in Belarus in its quiet, partisan way for about 5 years."