20 August 2020 | Viasna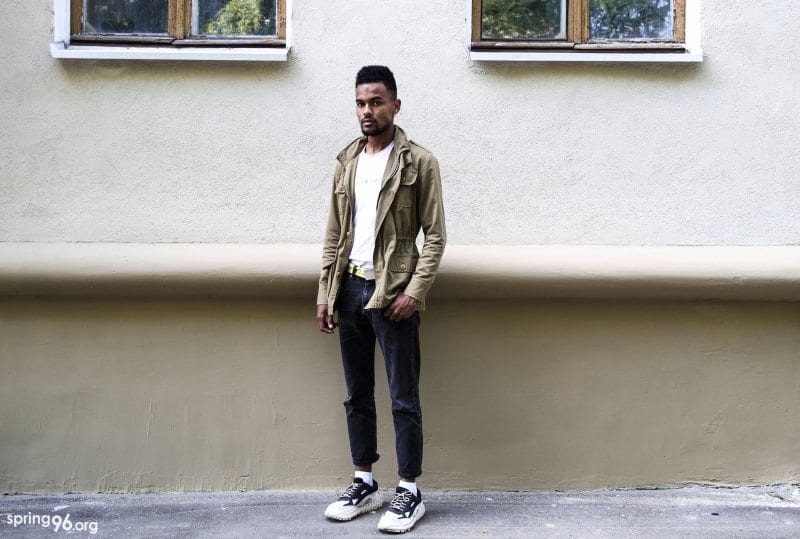 The "Viasna" human rights center and the World Organization Against Torture (OMCT) are continuing to document instances of torture, cruelty, as well as inhumane and degrading treatment of participants of the protests that took place on 9-13 August in Minsk. Some testimonies of people who experienced torture and violence will be published on our site as proof of criminal actions perpetrated by the police forces.
Hleb was arrested on 11 August near the "Skala" shopping mall. According to him, OMON (riot police) members grabbed him while he was just walking along the street wearing headphones. For the next three days, the young man was held in the Maskouskaye RUUS (District Regional Department of Internal Affairs), in the Minsk Pre-Trial Detention Centre #1 on Akrescina Alley, and in the Curative-Labour Preventorium #3 near Slutsk. Hleb told "Viasna" what he and others had to endure during this time.
"I saw a blue van moving to my right. I didn't really pay any attention to it and continued walking. But they pulled over two meters away from me and ran after the guys behind me. I stopped and raised my hands. They hit me on my side and dragged me into the van. As I found out later, they were even shooting at the guys who were behind me.

I was then thrown into a police truck and from there, taken to the Maskouskaye RUUS. Initially, we were told to lay on the floor with our hands behind our backs. They took our shoelaces, our ties, and any personal belongings. I was then put onto a chair. You sit leaning over the front of the seat, facing downwards, with your hands crossed behind your head. We sat like this for about 12 hours. All this time the police staff were harassing me because of my dark skin and my hair color (at that time, I had pink hair with blue streaks).

While I was sitting on the chair in the RUUS, one policeman came up to me, checked my prior records and saw that in May 2020, I had reported a stolen bag. He said rudely, "We are not a lost-and-found bureau," and all of a sudden started to beat me like this (folds his hands into a lock) — on my head, across my back. I was later diagnosed with a traumatic brain injury.

In the Maskouskaye RUUS, we were rarely allowed to go to the toilet. Some people peed themselves. Some even defecated – out of pain or something."
All police detainees are filmed upon arrival into custody. They have to introduce themselves and explain why they are detained. Hleb said that after the video recordings in the Maskouski district police department of Minsk, the detainees were beaten:
"Once you're recorded, they turn you to the wall and just start beating you. Four of them. And at the end, a blow to the crotch. After that, they didn't really touch us anymore.

Then we were taken to the detention center on Akrescina Alley. Unlike at the Maskouskaye RUUS, they practically didn't beat me there."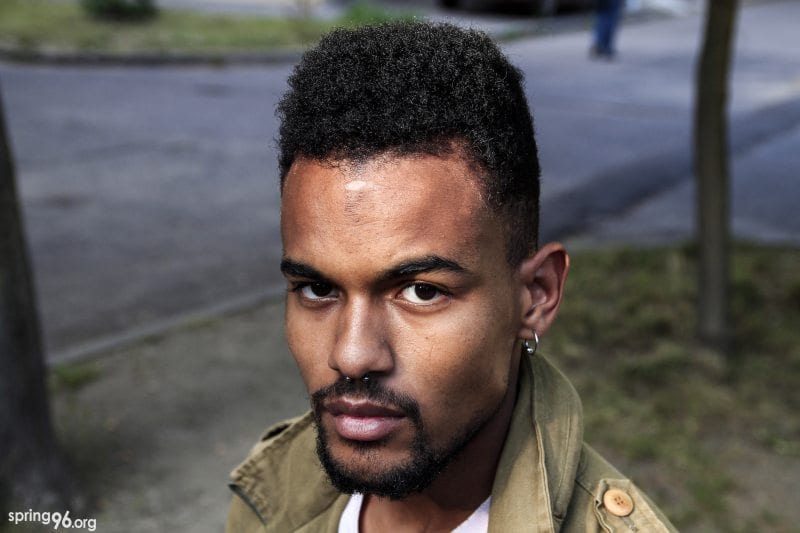 Hleb said that he was convicted directly in Akrescina Centre and sentenced to 15 days of detention.
"In Akrescina, we were first brought to the fence on our knees and with our heads to the ground. Then they started to move us into the building, calling out names. There were judges; as we approached them, they read an article related to the rally. It was written in my court proceedings that they detained me on Pushkinskaya, despite the fact that I hadn't even been there that day. I started arguing with them. They rewrote everything from scratch, but still gave me 15 days of detention."
In Akrescina, Hleb and other detainees slept in a "walking room":
"It's a concrete room, six by six meters or less, with open sky. And there were 77 of us. We warmed each other, front-to-back. We heard the newcomers being beaten there. Girls and men. They were also tased. They were tortured all night.

All we were given on the next day was six loaves of rye bread, three loaves of white bread, and three liters of water. For 77 people. Before that, we hadn't eaten anything for three days. I spent a day and a half in Akrescina Centre."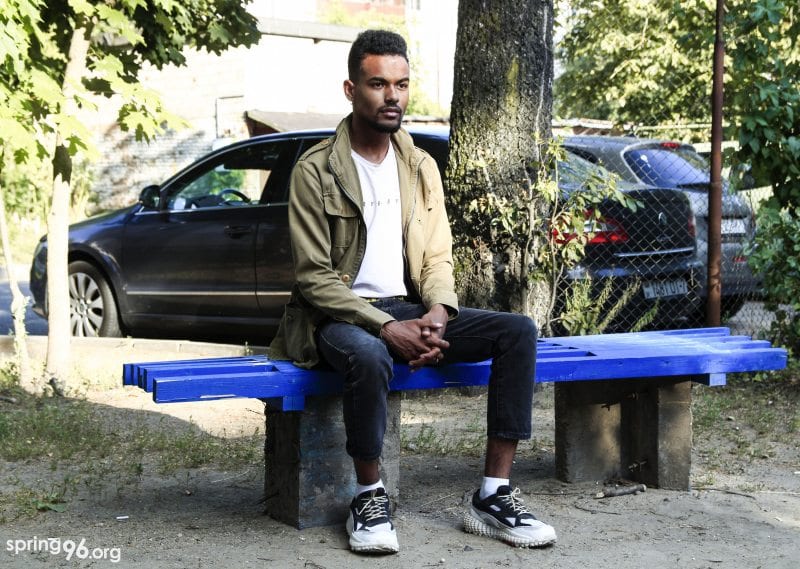 Hleb and many other detainees were then taken to LTP [compulsory rehabilitation center by the Soviet model] #3 near Slutsk, where he spent a day.
"We went to Slutsk with soldiers. They told us that they should take us with our hands bound, but they did not.

When we were brought to the LTP, we were first lined up in the shower. After the shower, we were taken to a room with bunk beds, like in a camp of some kind. There were no lattices. At least we were fed normally three times a day. Even allowed to smoke outside at times.

In Slutsk, they were shocked by how we looked when we arrived. They immediately offered medical care. And if someone didn't have things, they immediately found something. While in the case of Akrescina, until they seriously break something – your spine or ribs – you will never leave.

I spent a day in the LTP. On Friday at 7 PM, they started releasing us. I went out, was met by volunteers, and taken to Minsk, to my relatives. When we were released, we had to sign a warning: if we are caught again, there's going to be a criminal sentence for up to 15 years."