Enterprise employees go in single strikes and don't show up for work
27 October 2020, 19:28 | Hanna Rybchynskaya, Aliaksandra Kvitkevich, FINANCE.TUT.BY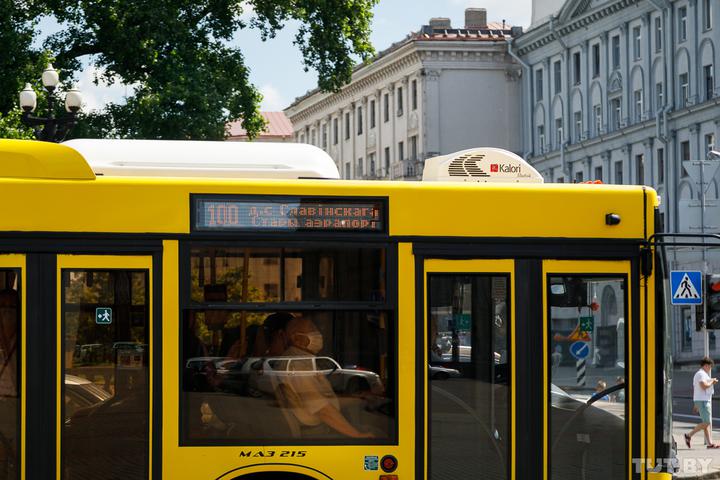 Protest moods are now present at many of the country's enterprises. At some, employees are going on strike in groups. At others, those who could not find supporters at their own enterprise, who would openly state their position on what is happening in the country, go on single strikes. "I did not incite anyone else to strike, this was purely my decision. This is a personal business, and everyone should decide for themselves", says Dzianis Zhyzhneuski, a bus driver at the branch "Bus depot No. 6" of the state enterprise "Minsktrans", who refused to start his shift today until his demands are satisfied.
Bus driver: "I will not get back to work until my demands are met"
The young man recorded a video message where he states that from the 27 October he joins the national strike and will not return to work until his demands are met. Dzianis' demands are standard: the release of political prisoners, Lukashenko's resignation, new and fair elections and the official investigation of all the beatings and murders.
"Monday was my day off according to the schedule. But already yesterday my supervisors have been calling me and inquiring what's going on. I explained that I will not show up for work from the 27 October. This morning I had a visit from the director of the "Bus depot No. 6" and two other managers. They tried to convince me to go back to work. They talked normally, in a calm way. I have explained my position and said that I do not agree with all the crimes committed, and that I don't want my children to grow up in such a country. And that I will fight till the end", says Dzianis.
The management did not succeed in convincing Dzianis, "then they asked to at least not put them at risk."
"The only option I could offer them was to write a resignation letter. We got good people working at the enterprise, so I really didn't want them to experience any repercussions", the young man continued. "I went to the depot after finishing some chores. Instead of writing a resignation I wrote an explanation on why I did not show up for work today. I said that I refuse to work from the 27 October due to family reasons. I do not have any letter to prove it. I submitted the explanation note to my manager. He said that it will stay there until the evening and if I would change my mind I could go back to work with no problems."
But the decision to leave was final. According to Dzianis, the management said they would be ready to employ him at a later date since they don't have any complaints regarding his work.
"But until my demands are met I will not return to work. I have some savings, and stocked up potatoes", Dzianis says jokingly. "I can survive without work for some time. Today I wrote to the BYSOL foundation. I have not received an answer yet, but they say it might take up to 25 days to receive any support."
As Dzianis says none of his colleagues incited him to strike, it was purely his decision.
"This is anyone's private business, and each person has to decide for himself. I have seen that a driver went on strike in one of the trolleybus depots. I have not seen my colleagues, so I don't know what they think about my decision. We have many employees that are on pension and they have grown up children. I suspect they live comfortably. I can imagine what type of country my son and daughter will live in if I take a step back. I would not want such a fate for them, I would not want them to experience what is happening now to many young people and students. If we give up, it will only get worse. This is my opinion. That is why we need to fight."
Factory worker: "Yesterday I got the first memo and lost 100% of the bonus payment"
Another single strike was organised by the employee of the ceramic tile manufacturer "Keramin". He told our office that he submitted an appropriate statement addressed to the general manager and the shop manager as well as posting it in the company's chat.
"I have also informed the shop manager in person before the start of the shift. An hour later I was called to the office of the vice general manager on ideology. They conducted a talk and said that they had no choice but to terminate my employment for failure to fulfill my work duties, but not for political views and the strike itself", says the employee. "Yesterday I received the first memo and lost 100% of the bonus payment; today the second memo will arrive and my employment will be terminated. During the talk it was suggested that I could resign voluntarily but I have rejected it on principle."
According to the worker other employees do not want to join the strike fearing repressions and losing their jobs. He himself was prepared for such an outcome and "was doing it hoping it would motivate other employees to join in showing by his example that it is not a big deal."