Kryscina suffers from diabetes and she probably hasn't got necessary meds with her
11 August 2020, 14:16 | Nadezhda Kalinina, TUT.BY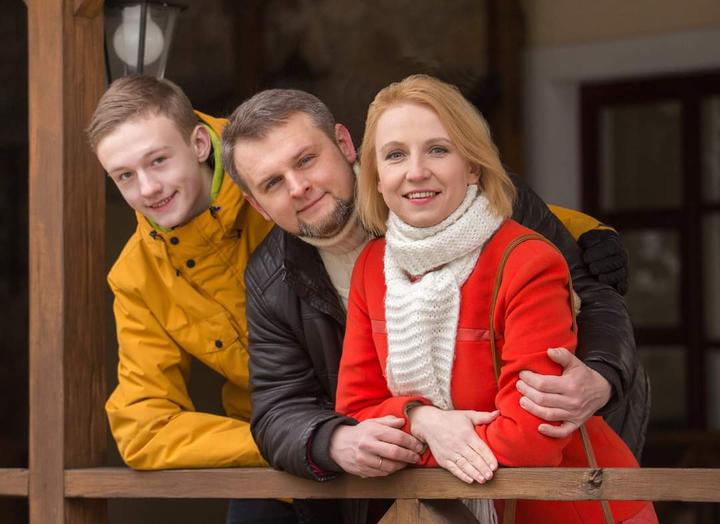 A resuscitationist Andrei Vitushka and his wife analyst Kryscina Vitushka were arrested in the evening of the 10th August near Minsk Central police precinct. They were looking for their under-age son who was captured and taken away probably by riot police operatives right in front of his mother's eyes shortly before.
Kryscina's arrest was reported by her brother, Yuri Sidun, who only by chance was not among the detained himself.
Sixteen-year-old Miron Vitushka told that he and his friends were arrested while crossing Chervyakova street nearby building No2. When a van had stopped before them and police enforcers burst out, the teenagers hurried away.
"I was running along with my girlfriend, my mother was a bit away, running as well. I managed to help my girlfriend run further, but was captured then", recalls Miron. He and several youths were put in vans and driven somewhere, then they were transferred to a bigger police truck and taken away to an undisclosed location.
"I didn't know where I was, because we were told to keep looking at the floor, even when walking. We were beaten with batons (Miron says they were beaten several times on the way – ed.) and transferred to a gym. I realized we were either in the police department or part of the barracks".
On the way to a precinct youths were deprived of their phones, so he couldn't tell his parents where he was being driven to.
Meanwhile, Kryscina Vitushka headed to Minsk Central police precinct, looking for her son.
"Kryscina knew that Miron had to be in Minsk Central police precinct. I couldn't get there (there were widespread protests in the city – editor's note). But Andrei works not far from there. As far as I understand, he managed to beg for leave and came there", says Yury Sidun.
He had a talk with his sister about 22:20 last time and could not catch her on the phone anymore. What was next, Yury learned from eyewitnesses. Along with Vitushkas Miron's girlfriend and her parents were captured nearby Minsk Central police precinct. They were released that night. Two police trucks appeared near Minsk Central police precinct and took away people, standing there, to Okrestin lane, they told their relatives. According to witnesses, the night they were released, Kryscina and Andrei Vitushka still were in one of the jails at Okrestin lane. Alesya Chernyavskaya, who had been captured at the same place and several persons were there either.
Miron was taken away from Frunzensky police precinct by his grandmother at about 2 a.m. the next day. They couldn't catch Miron's parents on the phone.
Kryscina's brother told that he had hired an attorney, who will represent Vitushka spouses on a trial. They haven't known so far, where and when it has to be. But the family is worried how to send Kryscina vital meds. She's got diabetes and needs to inject insulin constantly. It's still unknown if Kryscina has enough meds with her. They were probably left in a car not far from the place they were captured.
"We're all completely lost how to pass her the meds. As we were told last night, no parcels for prisoners are to accept before a trial ends. But we're gonna go there [to Okrestin lane]", says Yury Sidun.