Norwegian buyers of potash salt demand an end to layoffs at Belaruskali, Czech doctors rescue Belarusians who have suffered at the protests, a resident of Minsk tells how he was threatened to be rape with a truncheon
5 December 2020 | BYHelp-Mediagroup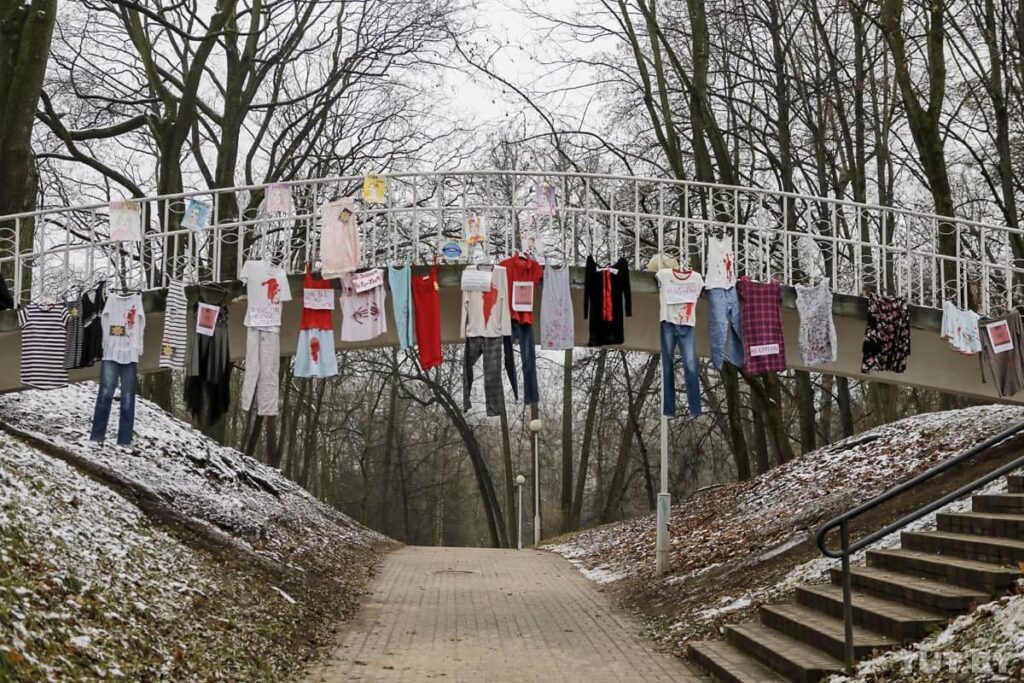 Norwegian potash salt buying company condemns human rights abuse in Belarus
Representatives of the Norwegian company Yara stated that they do not accept repressions and layoffs at Belaruskali.
"We are particularly concerned about the numerous reports of layoffs of workers who have peacefully expressed their democratic rights," said CEO Svein Tore.
Svein Tore fully agrees with the opinion of the UN High Commissioner for Human Rights, who announced the aggravation of the situation in Belarus the day before.
The Norwegian company Yara is the world's largest buyer of mineral fertilizers. Belarus for Yara is one of nine supplying countries. Reports that Belaruskali workers support the protest and join the strike committee appear in the media almost every day. Moreover, such workers are immediately laid off.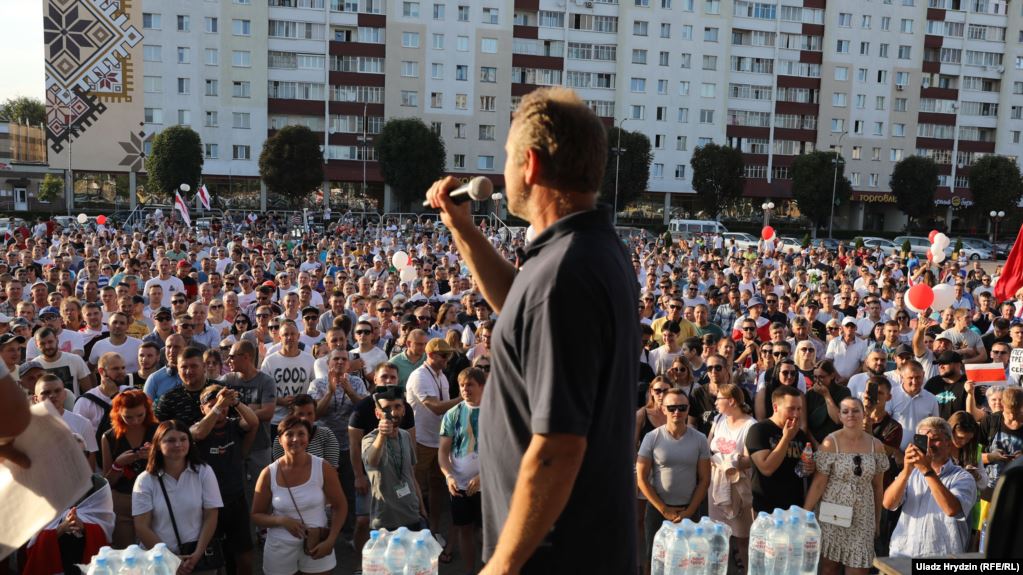 EU Special Representative for Human Rights: International tribunal may tackle Belarus
The Belarusian authorities decided to suspend the dialogue on human rights with the European Union. What does the European side think about this dialogue? The EU Special Representative for Human Rights Eamon Gilmore told DW about this.
Eamon Gilmore noted that Belarus did not officially inform the EU about the suspension of the dialogue on human rights, however, no joint meetings were held after the elections on 9 August. The European side has only the opportunity to record cases of torture online and keep in touch with civil society.
To the question "Is it possible to create an international tribunal to try those who beat people, tortured detainees, who used violence against protesters?" Eamon Gilmore replied:
"Yes, it's possible. But international tribunals tend to work as a complementary mechanism. In other words, they are created only in situations where the state either does not want or cannot bring such people to justice. But now the first priority is to stop the repression against peaceful protestors. And it is necessary to collect evidence of the guilt of those who tortured or raped people."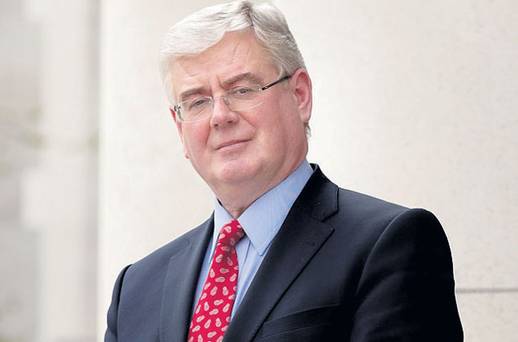 "The prison doctor decided that medical attention was not needed." How Belarusian doctors in the Czech Republic help Belarusians victims of violence
About 40 Belarusians are undergoing treatment in the Czech Republic. Local doctors told what they had to face while saving the victims.
Doctor Anastasiya Bahushevich, who works in the department, examined 10 patients from Belarus.
"People have had injuries due to blows – damage to the chest, abdominal wall, head, limb fractures, joint dislocations. One of the patients after beating had genital trauma – we sent him to urology.
It turned out to be not so easy to establish contact with patients – they are somewhat reserved, especially young guys. Basically, they were beaten in minibuses, prisoner transporters, and then imprisoned. For a long time they could not be treated in prisons, although some of them even lost consciousness.
One of the patients said that the prison doctor, having examined him, decided that he did not need medical attention. At the same time, the patient had a concussion, a dislocated arm in the shoulder joint and a fracture."
"The wounds of most of the patients have already healed, but all patients, without exception, needed psychological rehabilitation," says Anastasiya Bahushevich.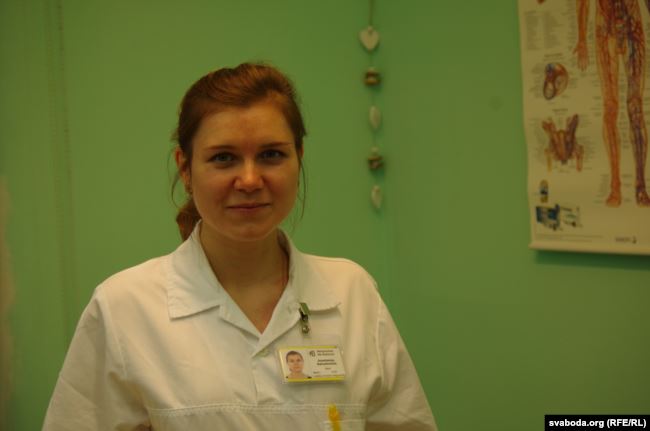 "They pulled a condom on a truncheon and tried to put it in my mouth." Dzianis' detention history
Radio Free Europe continues to publish stories of Belarusians affected by the protests. Today Dzianis' story appeared:
"I was captured on the afternoon of 8 November, I was going to a dance. I didn't even have white-red-white symbols. They took me to the car, put me on my knees, and tied my hands tightly with a plastic tie.
They tried to log into my mobile phone. They fingered my fingers and constantly hit me on the head, beat me from all sides. They beat me on the hands with a truncheon. They grabbed my nostrils with their fingers and pulled my head back. Then they smoked my ears with a stun gun. They made a mark on the forehead – the letter "A", which means "active", for not wanting to unlock the phone.
Then they drove me somewhere, brought me into a room, put me on the floor. They started hitting my legs and buttocks. To drown out screaming, they covered my head with a bulletproof vest. Then they began to discuss whether to take me outside and pour pepper gas into my eyes or rape me with a truncheon.
They started looking for a condom, pulled it over a truncheon. Someone suggested putting it in my mouth, and when they started doing it, I gave up and told them my password. (…) I spent seven days in prison. When I came out, I recorded the beatings, wrote a statement to the Investigative Committee.
The neurologist advised me to see a psychologist, but I seem to manage without it. I would now need to get better physically. It remains to cure the numbness of the left hand – the hand was tightly clamped with a tie and three nerves were damaged at once: radial, ulnar, and middle. And the bruises on the legs do not go away."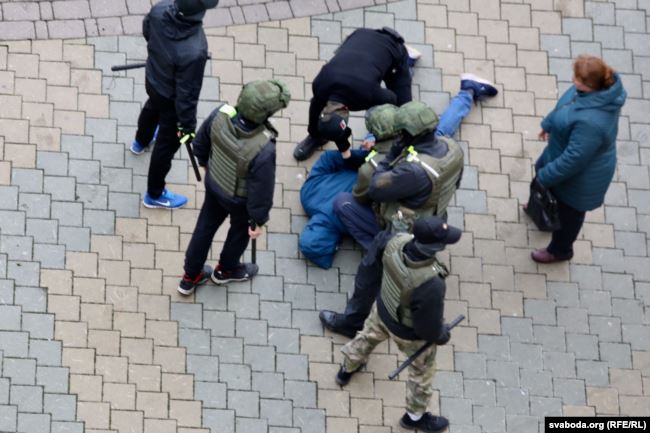 ---
For more information on the events of 5 December 2020, please visit Infocenter Free Belarus 2020: