Belarusian authorities do not regret the violence they have inflicted and are ready to continue; anyone can be charged with extremism for anything; independent media are under unprecedented pressure
29 April 2021 |  Voice of Belarus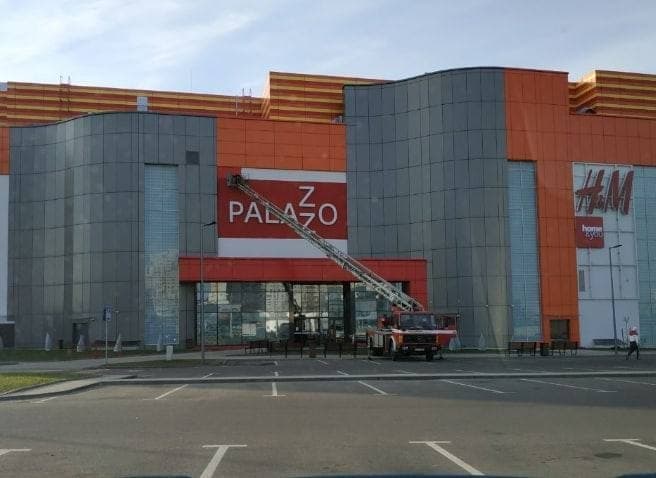 Makei's interview to Euronews: the authorities' reaction to the post-election "non-peaceful, violent" protests was adequate
In his interview to Euronews TV channel, which is now banned in Belarus, Minister of Foreign Affairs Uladzimir Makei commented on the actions taken by the security forces and the authorities against the protesters: "The fate of the country was at stake. And if the fate of the country is on one side of the scales and the things you are talking about, including human rights, are on the other side, I am convinced that in this situation, the leadership of any country would choose to preserve the independence, statehood and sovereignty of their country. This is exactly what the Belarusian authorities have done."
Now the situation in Belarus is "absolutely normal", Makei thinks. It has stabilized and there are no protests. According to him, "an absolutely exclusive open dialogue" that aims to improve the constitutional process and introduce amendments to the Constitution is underway in Belarus.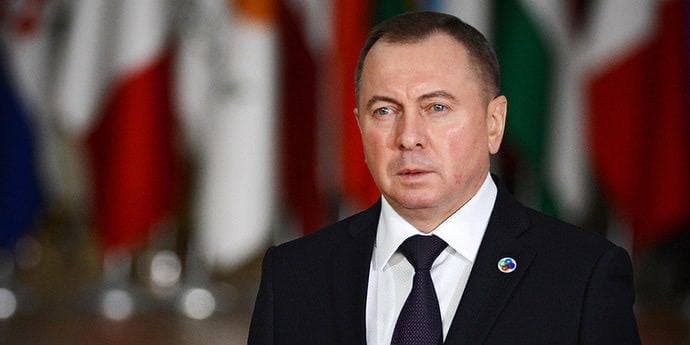 Mikalai Karpiankou is ready to "clean up" the "bloodthirsty opposition"
The authorities openly intimidate Belarusians from the TV screen. The deputy head of the Ministry of Internal Affairs, Mikalai Karpiankou, said in an interview on the STV TV channel: "We are ready to act. As soon as the order comes, we will find them and we will destroy them – wherever they are, there will be no statute of limitations. We will make the world freer and Belarus safer. We remind our presumptuous, bloodthirsty opposition that we know them all. We know where they are, with whom they communicate, what kind of property they have, where their families are."
Mikalai Karpiankou was previously the head of the Main Directorate for Combating Organized Crime and Corruption and actively participated in suppressing protest activities last year.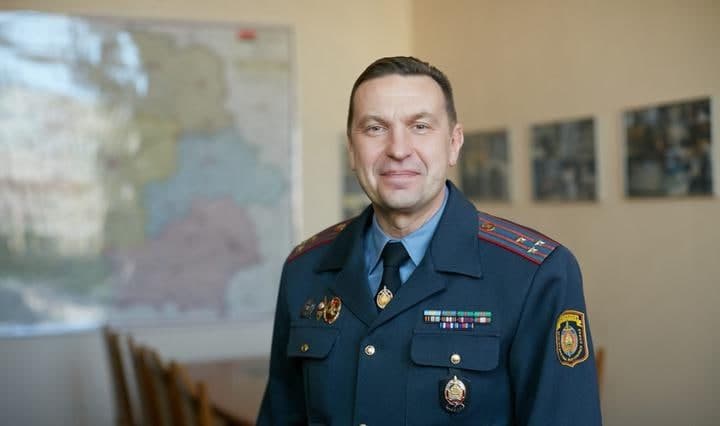 Anyone can be charged with extremism for anything
The wording "extremism" has become the most popular among the state repressive machine.
For example, PALCHYS, the Telegram channel of blogger Eduard Palchys, was recognized as extremist. Palchys himself has been in custody since 29 September 2020.
The Telegram channel "Black Book of Belarus" and its regional offshoots were also added to the list of Telegram channels banned in Belarus.
TUT.BY journalist Katsiaryna Barysevich, convicted in the "zero promille" case, was registered as prone to extremism. Earlier, political prisoners Andrei Aliaksandrau and Iryna Zlobina, as well as journalists Katsiaryna Andreyeva and Darya Chultsova, were recognized as "inclined to extremism". This preventive measure puts the prisoner under the prison administration's special control. Their cell is marked with a brown card. In the cell, the prisoner is assigned a special place where they have to be when a warden enters.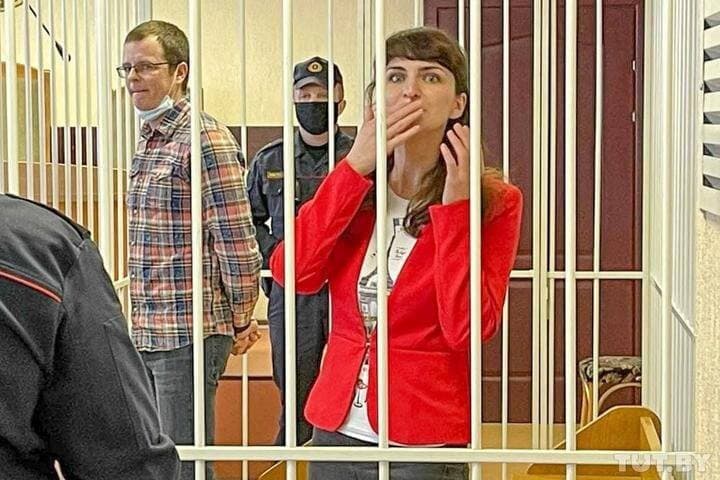 A good example of what state and independent media are allowed in Belarus
The authorities issued an official warning to TUT.BY editor-in-chief Maryna Zolatava for a banner on a website. The banner was displayed as part of a partnership with Yandex and Google advertising networks; that is, the portal could not even predict what the banner would show. The banner said, "There are 23,403 settlements in Belarus. The city is ours!" A screenshot of this banner was published by the Presidential Administration newspaper "SB. Belarus Today", which is openly calling for the country's most popular Internet media to be recognized as extremist.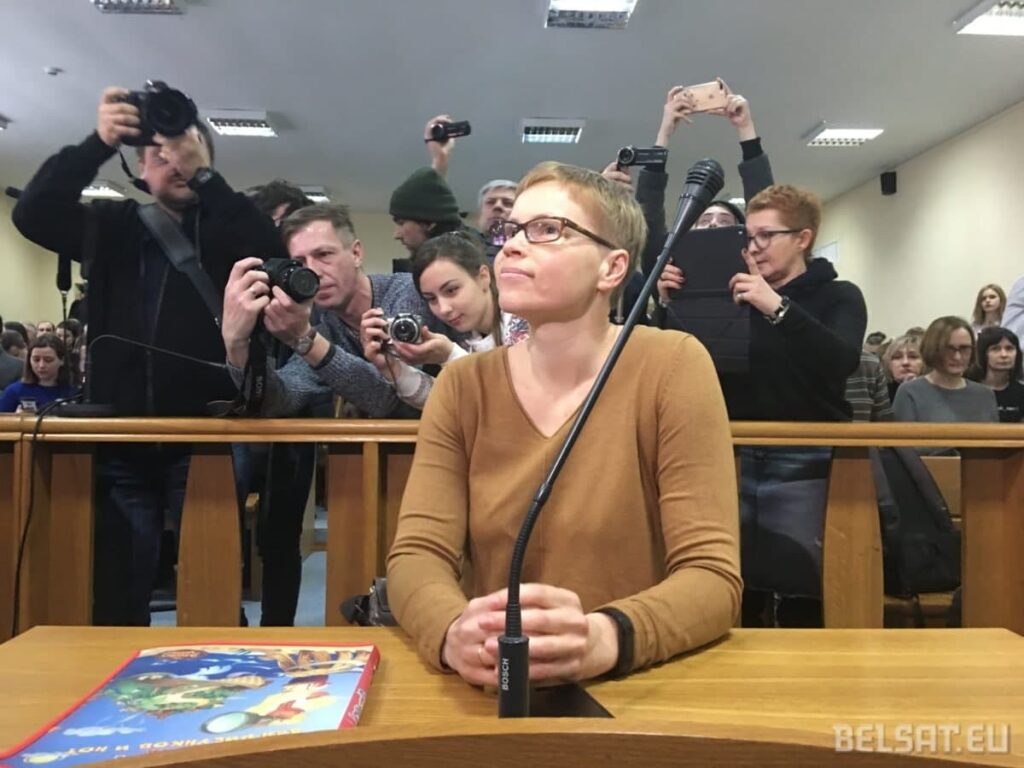 At the same time, pro-government journalist Ryhor Azaronak posted a video on his Telegram channel where the detained 19-year-old Artsiom Bayarski admitted that he was an administrator of an "extremist" channel and a chat, and that he is "gay". As Artsiom told his lawyer, he was beaten on the back and buttocks with truncheons to force him to appear in this video.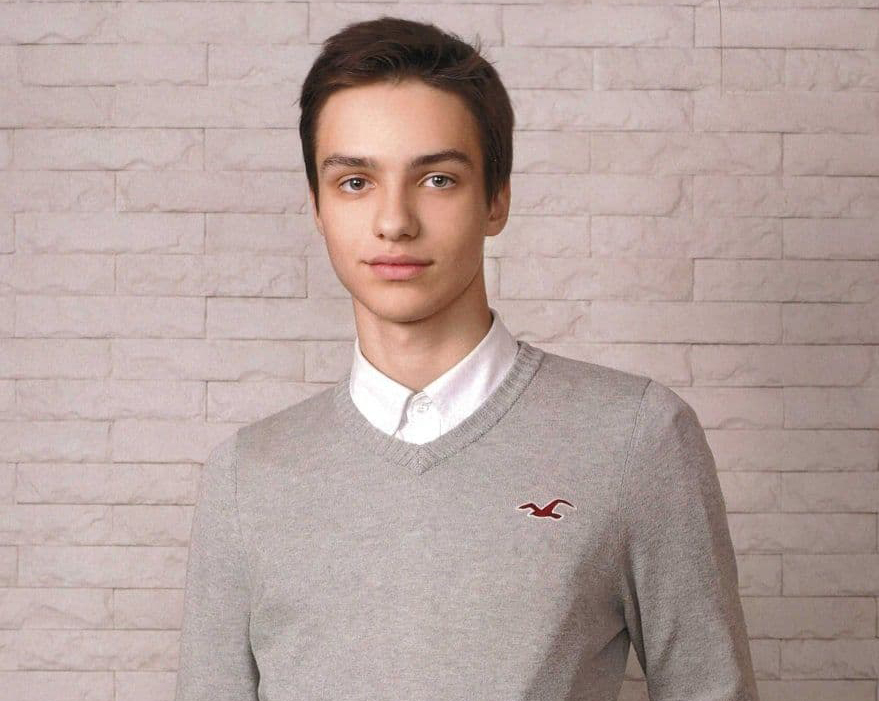 Finally, in violation of the lawyer's confidentiality, the state channels showed a video recording of a conversation between political prisoner Siarhei Tsikhanouski and his lawyer, Natallia Matskevich.
Doctors in Hrodna are forbidden to use cell phones at work
In accordance with the order of the head physician, the doctors of the Hrodna University Clinic are forbidden to use cell phones, tablets, photo and video cameras during work; they are also not allowed to access social networks. Outside working hours, the medical staff must observe self-censorship and "analyze their statements, photo and video materials to prevent conflict situations that could damage the reputation of the institution".