Stories of political prisoners who are mothers of many children
18 October 2020, 6:07 | Evgeniya Dolgaya, Reform.by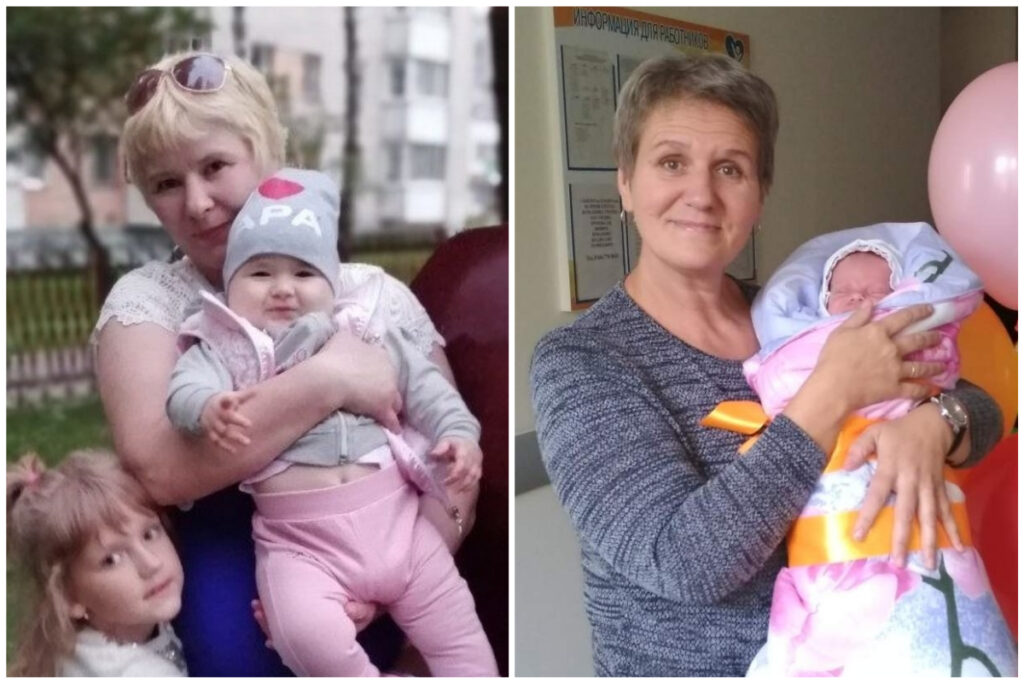 Throughout the week, state media published Mother's Day congratulations, while state TV channels broadcasted stories showing officials presenting awards to mothers of many children. Reform.by noted that the list of Belarusian political prisoners also includes two mothers with many children – Alena Maushuk and Tatsiana Kaneuskaya, yet very little is written about them.
Alena Maushuk from Pinsk has five children, Tatsiana Kaneuskaya from Homel has four. The women ended up behind bars on charges of riots under Article 293 of the Criminal Code. Human rights activists consider the accusations unfounded and politically motivated. The children of Tatsiana and Alena told us about their mothers, what they are accused of and how they endure imprisonment.
This text was due on 14 October but its author was detained in front of her eight-year-old daughter and spent three days in an isolation ward. Therefore, it is published only on the last day of the week dedicated to the Mother.
Nurse, a fan of cleanliness, sociable and honest
Alena Maushuk from Pinsk was detained on 10 August right in a café with her husband Sergei. He was later released, while the woman became a suspect in the case of the riots that took place in Pinsk on the night of 9-10 August on Lenin Street. The basis was a video that the security forces found on the phone of one of the detainees: it shows a woman who looks like Alena, either swinging at the security officials or beating them on their shields with a stick torn from a flower bed.
On 17 September, Belarusian human rights activists recognized Alena Maushuk as a political prisoner. Now she is in the Baranavichy pre-trial detention center and, according to her relatives, is considered there "inclined to seize the administration with taking of hostages".
44-year-old Alena Maushuk has five children: Yulia, Karyna, Angelina, Volha, and Dzianis. Two of them are minors. Ten-year-old Angelina was taken to the orphanage right from school in early September, the girl is still there. The youngest Maushuk child is five years old, he is now staying with his father.
Yulia is the eldest daughter of the political prisoner. The girl is 19 years old. She herself recently became a mother, but the grandmother was already behind bars when it happened and did not see her granddaughter yet. During the conversation, Yulia is nervous and almost cries. She is very close to her mother, there are joint photos on their social networks.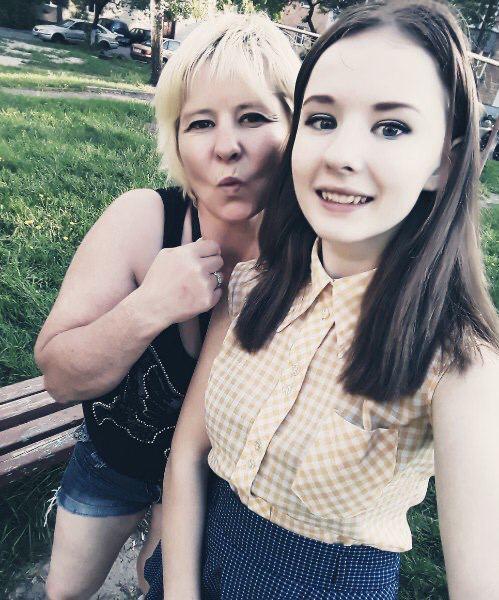 "Mom worked in the Pinsk hospital as a nurse and as an assistant cook at the food block, she loves cleanliness and order. When my mother was detained, I had a week before the due date. Mom already had grandchildren, she really supported me and was waiting for the birth of my daughter. Mom loves her children very much, she is a kind person, also very sociable and honest. She is never hypocritical and speaks the truth in the face. Mom doesn't like it when people don't listen to her," says Yulia.
Since her arrest on 10 August, she has not seen her mother even once.
"Mom got a decent lawyer recently, but he hasn't said anything new yet. The investigation is probably underway, but no one is questioning the relatives. Mom is now in a pre-trial detention center in Baranavichy, visits are not allowed and it is unclear when they would be possible. In her letters, my mother writes that she is not well and that she misses her children and grandchildren. To be honest, I hardly read letters, they make me cry. Relatives and colleagues also keep asking about her, they worry and write letters to her," says Alena Maushuk's daughter.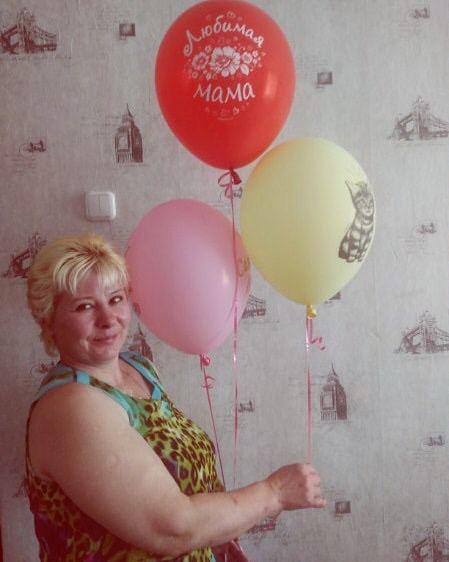 According to Yulia, her mother was never interested in politics.
"I think she went [to the protest rally] just to accompany someone that day. It's just that the circumstances developed in such a way that she was detained in one case with nine more people from that video," the girl says.
From the woman who shared the cell with her mother and was released, Yulia found out that Alena was treated harshly there. We were unable to verify and confirm this information, but we publish it, as we consider it significant.
"The volunteers are trying to help, but now the main task is to bring my sister back from the orphanage and to see my mother. We don't know at all how my mom is doing there. All that we have are letters. In a recent letter, she asked to send her money and was wondering why it took so long to get a lawyer. I don't think that after the release, my mother would somehow struggle. But I know that my mom can be given a long sentence, and I won't be surprised at anything," the daughter of a political prisoner admits.
Social worker, an activist of the "Mothers 328" movement, the soul of the company
Tatsiana Kaneuskaya, 54, has four children, her youngest Heorhij is 12 years old. In Belarus, she is known as one of the most active participants in the movement of mothers who oppose cruel punishment under the drug article 328 of the Criminal Code. Tatsiana was at the very beginning of this movement after her eldest son was imprisoned for 8 years for buying marijuana. Now Kaneuskaya faces the same accusations of participating in riots as our first heroine. Tatsiana's relatives are sure that the case is politically motivated because she was Sviatlana Tsikhanouskaya's aide in Homel.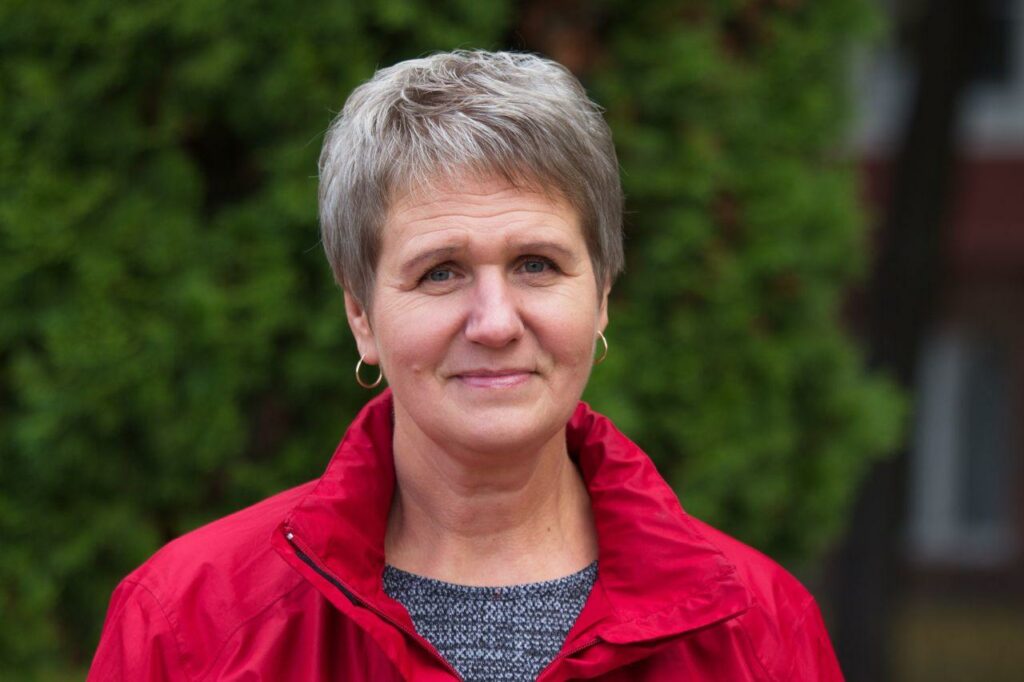 Police detained Kaneuskaya in Homel even before the elections, on 8 August. She was accused of administrative offenses: petty hooliganism ("waving her arms and cursing loudly") and insubordination to the police. On 10 August, the Savetski District Court of Homel considered the administrative protocol and the judge sent it back for revision. Since Kaneuskaya has a minor child, she was released in the courtroom. However, as soon as she decided to take her things from the convoy car, she was detained again and taken away in an unknown direction.
Now Kaneuskaya is in custody, charged with participation in riots. Searches took place not only in Tatsiana's house but also in the house of her son Aliaksej, in front of a one-year-old child. On 28 August, Belarusian human rights activists recognized Tatsiana Kaneuskaya as a political prisoner.
Aliaksandr, Tatsiana's eldest son, could not find a joint family photo for a long time, because the security forces turned the house literally upside down.
"The first time, they wanted to detain my mother in the evening of 6 August. She was not at home. Two policemen were already waiting for my father and me when we came home. They asked questions about her. After that, a brigade of riot police arrived, they rummaged through the whole house looking for mom. Then the KGB came with a search, turning the whole house upside down. They were interrogating us about the whereabouts of my mother until the morning. On the next day, they raided the homes of my brother and family friends with the same searches. On 8 August, my mother was detained by a riot police brigade of about 18 people. On 10 August, there was a court hearing on the administrative protocol, but on the same day my mother went to the pre-trial detention center as a criminal suspect," says Aliaksandr.
Aliaksandr himself was recently released from the pre-trial detention facility: he was also detained as a suspect in a criminal case. Now, while his mother is in prison, all domestic problems are on him. He says it was difficult at first and even his brother's wife helped.
"In our family, my father earned money, and my mother was responsible for our everyday needs. Mom is an art director by education. She worked in schools, led theater arts groups, she also worked as a teacher responsible for the organization of events and was completely immersed in this process," says Tatsiana's son.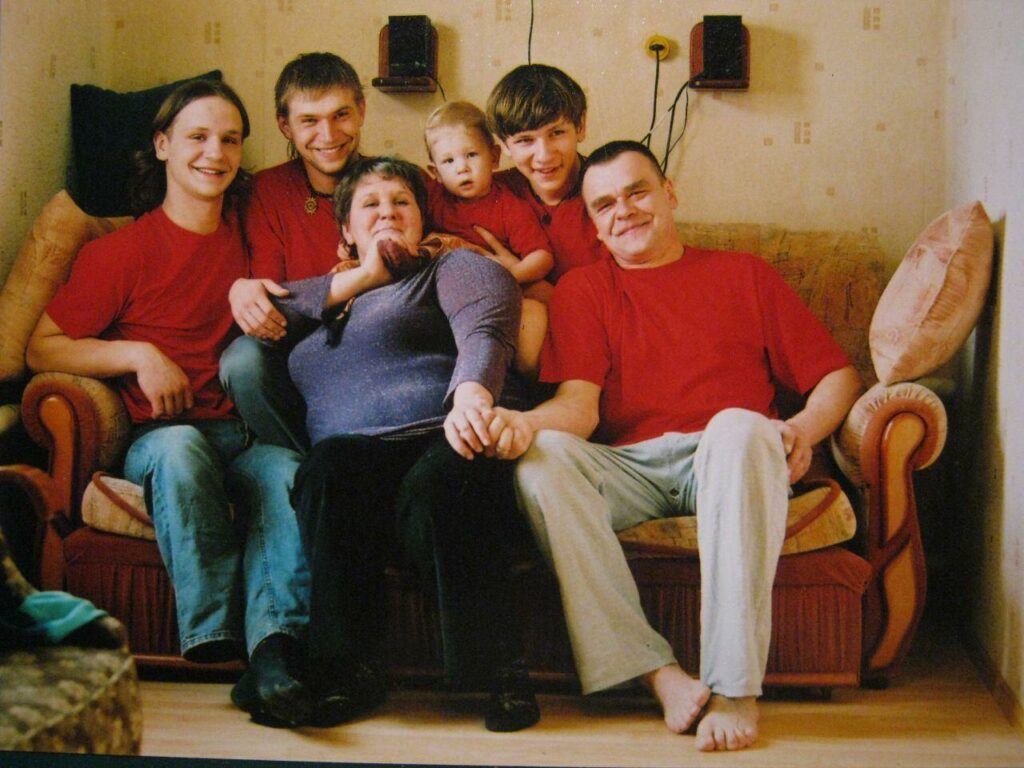 The Kaneusky family is shocked that Tatsiana is accused of organizing mass riots. According to Aliaksandr, this may be due to the fact that about 16,000 people came to the authorized rally of Sviatlana Tsikhanouskaya in Homel, which was also co-organized by his mother. However, the family does not know exactly what kind of riots she is accused of.
"This person supported civil order. Mom was interested in politics and therefore became a target for the authorities," says the son.
The last time that he saw his mother was on 10 August.
"The investigation is not going well, the lawyer says that there is nothing to support the accusations against my mom. What happened is that she was put in a cage and is being kept there. We receive letters from my mother, yet for some reason, she does not receive letters from us. Mom writes that she has minor health problems, but from the letters, one can also get a feeling that she believes in justice and does not give up," says Aliaksandr.
He speaks of his mother with admiration, noting that she has always been the soul of any company.
"Mom attracts attention with her charisma and inner energy. It is like a light bulb that shines and attracts everyone with its warmth. Mom is a real fighter of that very Invisible Front. Her struggle was felt by many. When I was in the correctional facility, strangers shook my hand and said how cool she was. Mom always speaks to the point, she is delicate and loves fishing and freedom. That is the kind of person she is," said the son of the political prisoner.
---
Arrested on the same day, Tatsiana and Alena have been in jail for over two months. According to the law, detention during the investigation can last up to one and a half years. Women face from 3 to 8 years in prison under Part 2 of Art. 293 of the Criminal Code. Human rights activists demand their release, together with other political prisoners.