17 September 2020 | Source: REFORM.by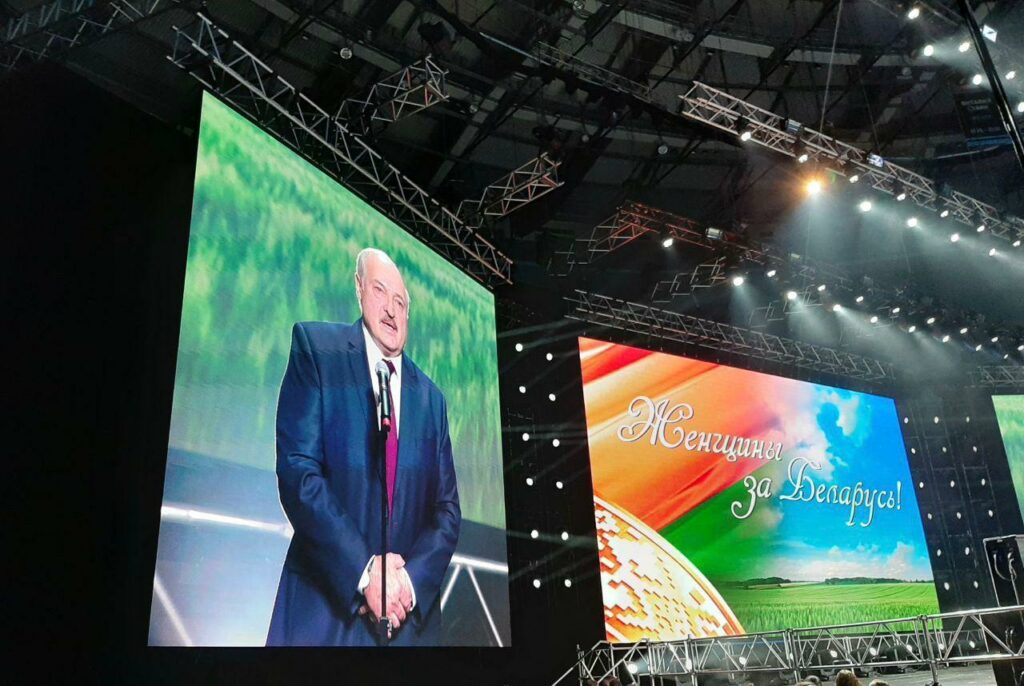 Speaking at the women's forum in the Minsk Arena, Alexander Lukashenko said that he was forced to close the border with Poland and Lithuania.
"To be honest, we don't know what trick they will throw next. We understand that there are very few tricks left in their arsenal before unleashing a hot war. Therefore, we have to withdraw the army from the streets, as I have already said, put half of the army under arms and close the state border from the west, primarily with Lithuania and Poland," Lukashenko said. His words were greeted with applause.
"We are forced to strengthen the state border, to our greatest regret, with our brotherly Ukraine," he said about the Ukrainian border.
Lukashenko also commented on the joint exercises with Russia taking place these days.
"In recent days, I have been forced, together with the President of Russia and the Minister of Defense, to rebuild the general defense of the Union State [of Russia and Belarus]. And we have intensified the long-planned military exercises called "Slavic Brotherhood – 2020" that are taking place today in the west of our country. And because of this acute situation, we also decided to conduct these exercises in two stages. And the second stage will be dedicated to you, our women," Lukashenko said.
He also stated that he did not want Belarus to be at war, and turned to the nations of Poland, Ukraine and Lithuania. "I don't want my country to be at war. Moreover, I do not want Belarus and Poland or Lithuania to turn into a theater of operations, where somebody else's issues will be resolved. Therefore, today, in front of this hall of the most beautiful, progressive, patriotic people, I want to appeal to the peoples of Lithuania, Poland and Ukraine: stop your crazy politicians, do not let the war break out!" – BelTA quotes Lukashenko.