3 November 2020 | ByHelp-mediagroup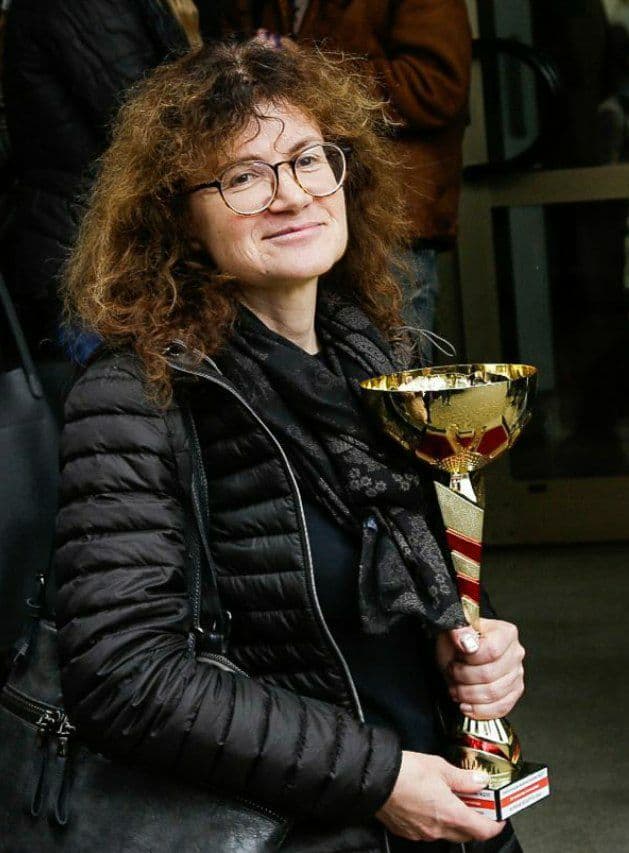 One of the best specialists in the Italian language and culture, Associate Professor Natallia Dulina was abducted by unknown people near Minsk State Linguistic University (MSLU). In Belarus "abducted by unknown" means being kidnapped by law enforcement officers who don't identify or introduce themselves when dragging a person into a bus with tinted windows.
Natallia Dulina is one of the MSLU teachers who supported the 26 October strike. Three days later she was called by the university HR office and urged to quit her job.
"I decide I would not resign voluntarily," said Natallia. She had been working at MSLU for 29 years and didn't want to give up teaching.
Natallia became one of the students' protest leaders since a highly esteemed teacher is always followed by both students and colleagues.
On 30 October students' chats shared a message that Natallia was arrested when leaving one of the MSLU campus buildings. According to her colleague, the Associate Professor was detained by two people, "One approached her openly; the other one was just sneaking up."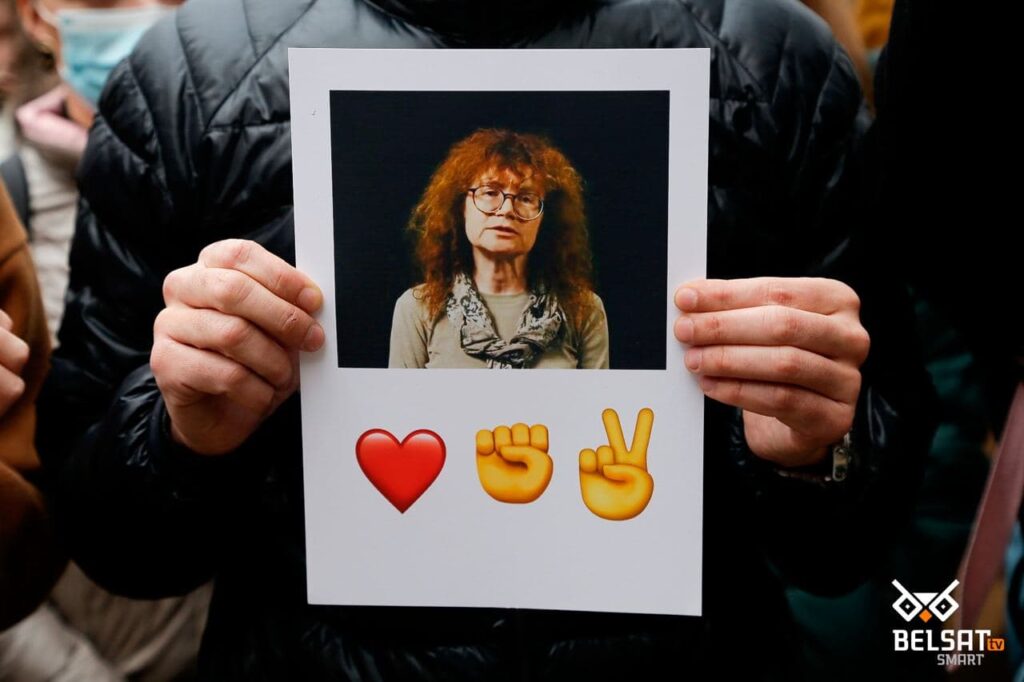 Natallia was taken to the notorious detention center in Akrestsina and spent there 3 days before the trial. Her family requested to release Natallia on recognizance, but it wasn't granted.
The trial went online on 2 November. Ms. Dulina refused both to get legal aid and to give her statement. Natallia Dulina, the country's best Italianist, a wonderful teacher appreciated by many students, an incredible person, was charged under Article 23.34 of the Code of Administrative Offences ("violation of the organization or holding of mass events") and jailed for 14 days. Article 23.34 is the article all Belarusian strikers have been charged and prosecuted under until recently. (Since 2 November, those who disagree with Lukashenko's regime have been pressed with criminal charges.)
The university administration rushed to exonerate themselves from any liability, explaining that, at the moment of her arrest, Natallia hadn't been a university academic staff member anymore. Excessive unexcused absences were cited as the official reason for her work contract termination.
"The truth is, Lukashenko fired me with his words on 27 October. The rest of them are just racing each other to carry out his orders," commented Ms. Dulina.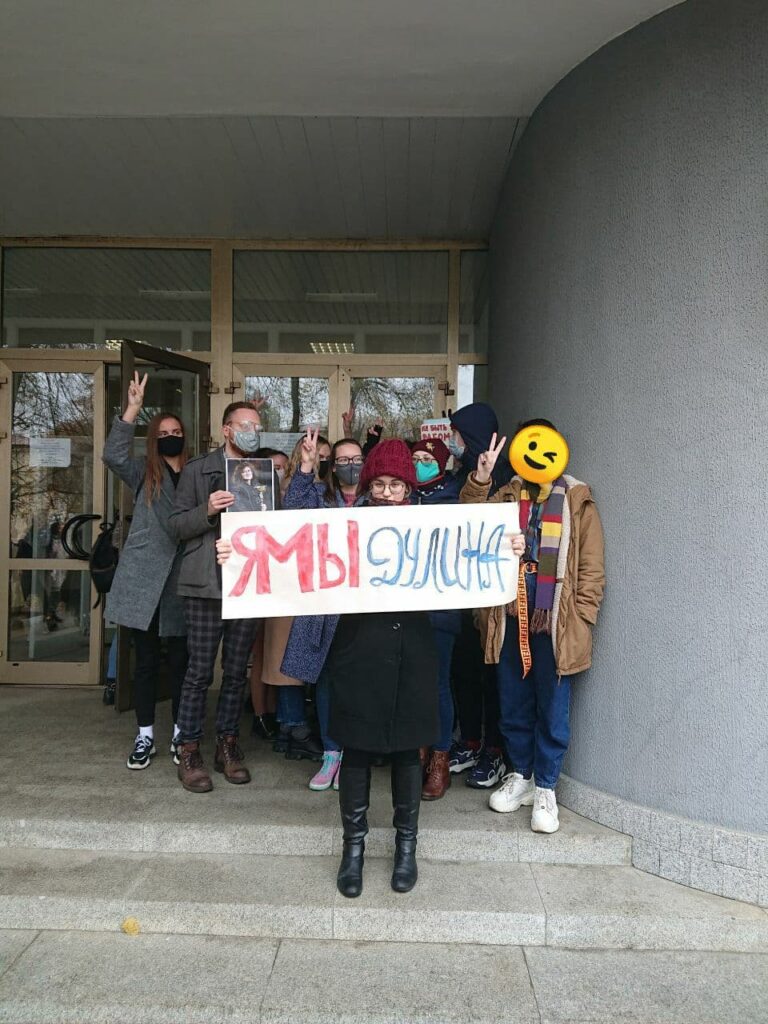 Many MSLU students and teachers continue rallying in solidarity with Natallia and protesting against violence and unlawful persecutions. Students have been being expelled and arrested, teachers being dismissed, some of them quit voluntarily as they don't want to support the ideology every state educational institution must follow.
On 3 November 79 MSLU workers signed a collective appeal to the university rector demanding the authorities to revoke unfair expulsion and dismissal orders, to stop pressure on academic communities, and not to impede the right of expression and peaceful assembly.