EU to support the investigation of human rights violations in Belarus; new details about Aliaksandr Vikhor's case; the book "Belarusian Donbass" is recognized as extremist
26 March 2021 | Voice of Belarus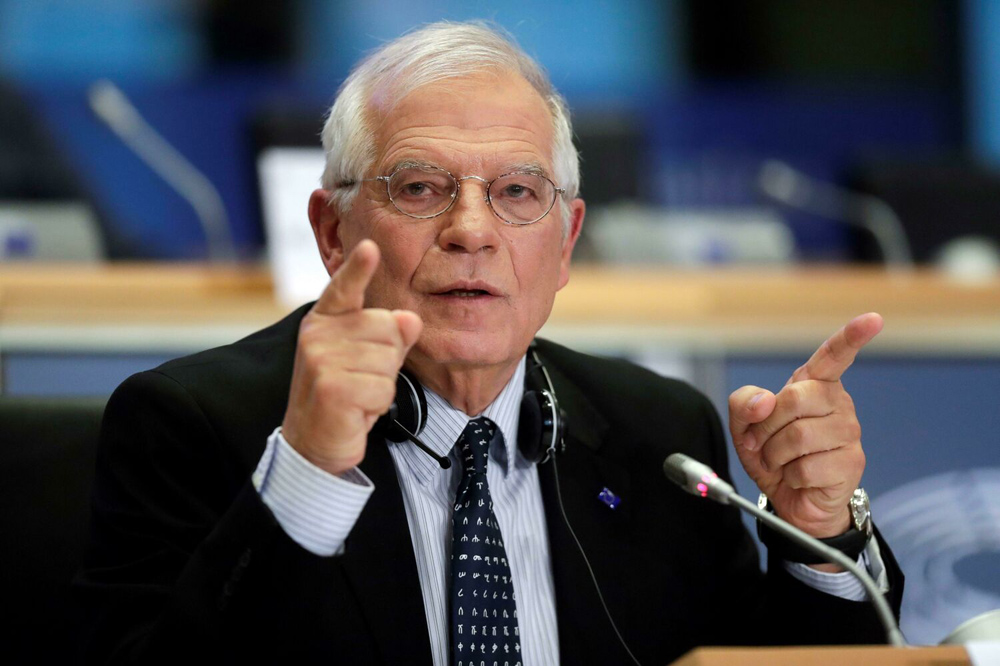 EU to support the investigation of human rights violations in Belarus
EU Foreign Policy Chief Josep Borrell stated that the EU will support the International Accountability Platform for Belarus politically and financially. He pointed out that on the eve of Freedom Day in Belarus more than 200 people were arbitrarily detained. "We will continue to support the citizens of Belarus in the struggle for their fundamental rights and democratic aspirations," Josep Borrell said.
He called for his mother and asked for help while he was beaten up by the riot police. New details about Aliaksandr Vikhor's case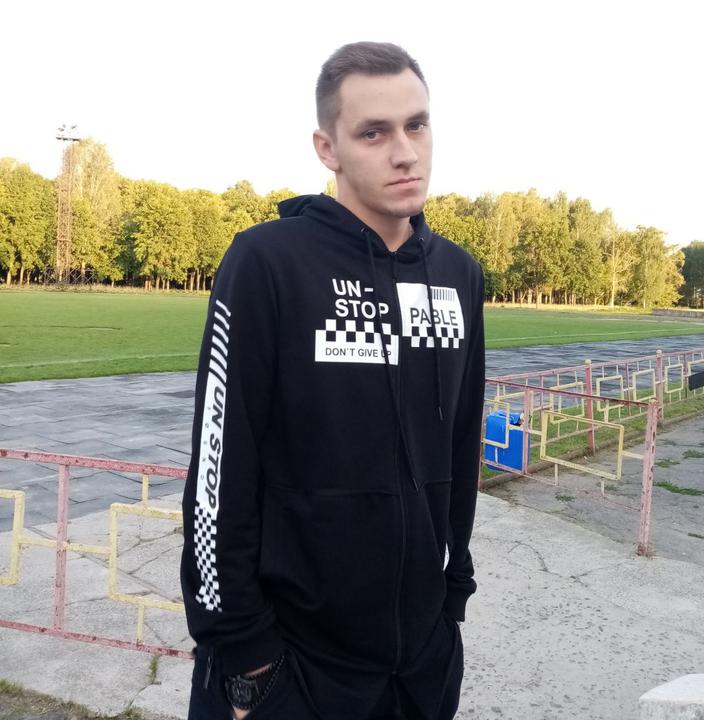 On the evening of 9 August 2020, Aliaksandr Vikhor, 25, went on a date in Homel and was detained by the riot police. On 11 August, Aliaksandr was sentenced to 10 days' detention. On the night of 11–12 August, he died in Homel hospital, where he was brought from a pre-trial detention center after repeated beatings.
Viasna Human Rights Center spoke with Radzivon Biahliak who was conveyed to the Homel pre-trial detention center together with Aliaksandr Vikhor. Biahliak saw how Vikhor behaved in the last hours of his life and how the riot police treated him.
Radzivon Biahliak saw Aliaksandr Vikhor on 11 August at the gym hall of Chyhunachny police office, where many of the detainees were brought to. People were laid face down on the floor and shouted at "Face, muzzle on the floor!", "Lie in rows!". They were kept this way for about two hours. Aliaksandr had a nervous breakdown caused by stress. He called for his mother and begged to be released. After that, two security officers began to beat him up with truncheons "hitting him as hard as they could".
"We've been probably lying there for two hours, while they were bringing in new detainees. But the attitude towards these new guys was much tougher than the attitude towards us the previous day. We were beaten up for about 10–15 seconds each, then those new guys, they were simply killing them… It seemed like they got stronger people to beat them up. They kicked them, hit them with truncheons, beat them with their hands. They did it with such a sound and with such force that the floor was shaking there. People were screaming, screaming in pain, while they were still beating them up. It was just a nightmare. They were literally almost beaten to death there," that's how Biahliak described the events on the evening of 11 August in the gym hall of the Chyhunachny police office in Homel.
During the transfer of the detainees to the pre-trial detention centre, Biahliak and Vikhor were placed in one compartment of a minibus. It was very crowded and it was hard to breathe. Aliaksandr developed psychosis. "He fought and shouted, he wanted to be released. He thought it was his grandmother playing with him or his parents. In order to calm him down, they [riot police] sprayed pepper gas into this compartment," says Biahliak.
Upon arrival at the detention centre, the detainees were ordered to line up in the hallway. Aliaksandr Vikhor was handed over on a separate procedure. "[He] was left to the guards and they were told to 'take care' of him, meaning that he should be treated like a drug addict – beaten up, to teach him a lesson. The police thought that he had withdrawal symptoms," Biahliak said. After that he never saw Aliaksandr again. According to Radzivon, there was no doctor at either the police office or the pre-trial detention centre.
Two or three hours later, Vikhor was practically in a coma at the hospital and died soon afterwards. Parents were not immediately informed about the death of their son. The investigator told the parents that their son had a drug overdose, although the official examination stated that there was neither alcohol nor drugs in Aliaksandr Vikhor's blood. But experts described and recorded injuries on his body – lesions, hematomas, fractured ribs and sternum. The Investigative Committee refused to open a criminal case on the death of Vikhor.
The court recognized the book "Belarusian Donbass" as extremist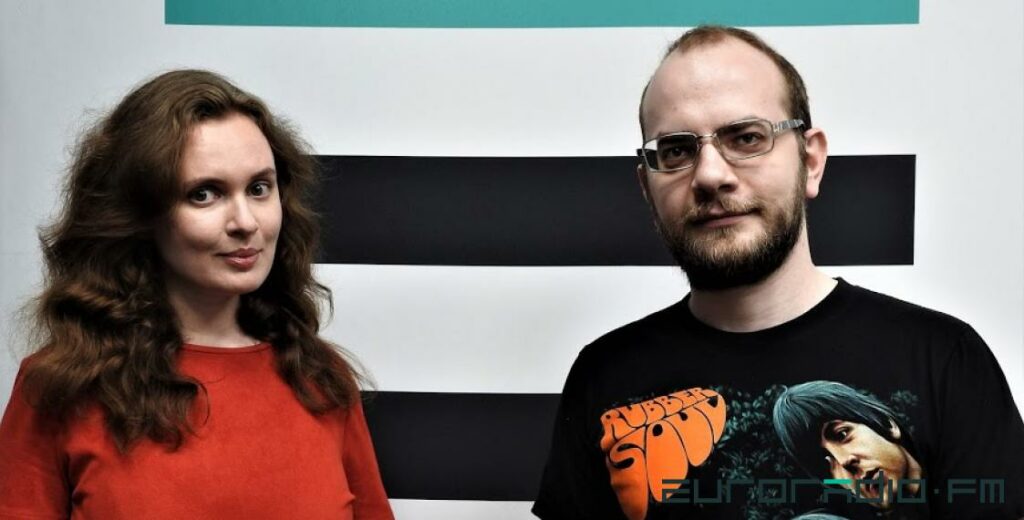 A Minsk court recognised the book "Belarusian Donbass" written by Ihar Illiash and Katsiaryna Andreyeva as extremist. The book tells the story of the people who fought in Donbass. It presents the views from both sides of the conflict. The authors also unveil the schemes of illegal trade between Belarusian enterprises and companies that finance terrorism in Ukraine.
Ihar Illiash is absolutely convinced that "'Belarusian Donbass' reveals the truth about the role of Lukashenko's regime in that war. The truth that is very inconvenient for the special services working for the dictator."
The book's co-author Katsiaryna Andreyeva has been detained since 15 November 2020. On 18 February 2021, the court sentenced her and Darya Chultsova to 2 years in penal colony just because they were live-streaming the rally in memory of the deceased activist Raman Bandarenka. Both journalists are recognized as political prisoners.
Absurd sentences for those arrested on Freedom Day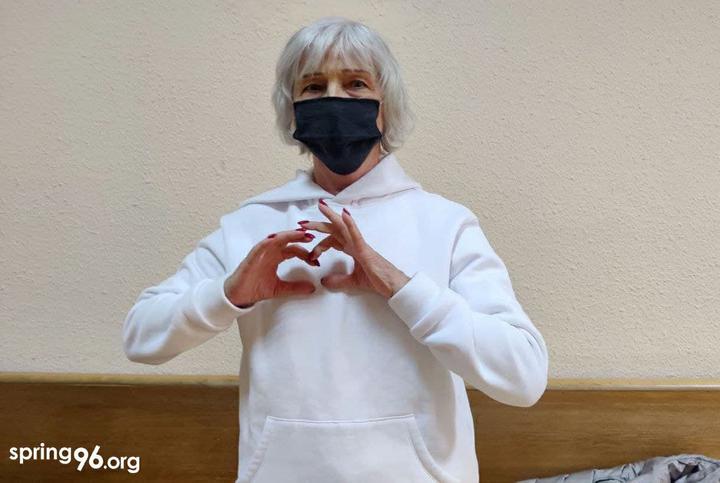 Sviatlana Charniauskaya, 54, was sentenced to 12 days detention for a Pahonia coat of arms sticker in the car in which her acquaintance was giving her a lift. At the trial, the woman explained that the car did not belong to her, and when she got into the car, she did not notice any stickers.
Krystsina Malashevich, 27, was sentenced to 15 days detention for "picketing in white-red-white socks".
Viktar Mikhailouski, 52, was arrested for 12 days for a sticker on his bicycle, a three-headed dragon with the inscription "Drakon Zmagarych" (Dragon the Warrior).
Sviatlana Yatskova, 71, a mammologist oncologist with 46 years of experience, was convicted for wearing clothes in white and red colors. She was accused of picketing and punished with a fine of 3,770 Belarusian rubles (about 1,430 US dollars, while an average pension in Belarus is about 200 US dollars).
Mikalai Salamonau, 73, was detained for 13 days for shouting "Zhyve Belarus" (Long live Belarus). At the trial, he said that he cannot shout because he has problems with his voice.
The security forces broke into the apartment of a 20-year-old young man because he had white-red-white curtains, and took him to the police station against his will. He was sentenced to 25 days of detention.
Belarus will not participate in 2021 Eurovision Song Contest following a breach of the rules of the competition
The second entry by the Belarusian group "Halasy ZMesta" suggested for the contest is also in breach of the rules of the competition, and thus Belarus will not be participating in the 2021 Eurovision Song Contest. This information is presented in a statement by the European Broadcasting Union on the official webpage of the Eurovision Song Contest.