The Astravets Nuclear Power Plant website was hacked and a warning of the likelihood of an accident was posted; 20 people were arrested at a bathhouse for an "illegal mass gathering"; Belarusians both inside and outside the country soldier on
25 April 2021 | Voice of Belarus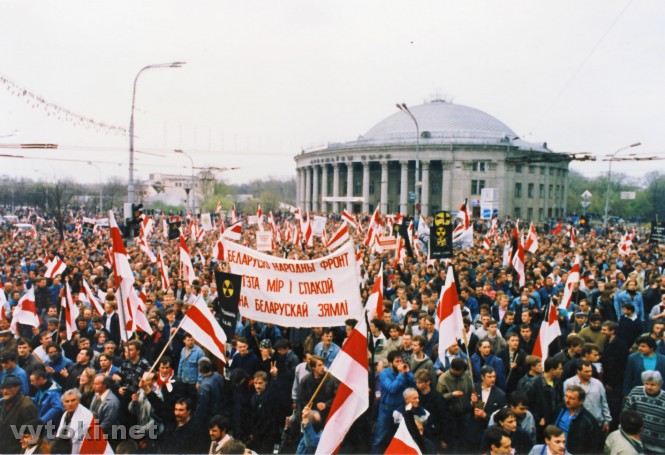 The Astravets Nuclear Power Plant website was hacked and a warning of the likelihood of an accident was posted
A message from "concerned employees" appeared on the Astravets Nuclear Power Plant website's homepage. "Operating this NPP is dangerous! Tragedy may happen at any moment!"
"This message is a cry for help. We implore the entire world community to put pressure on Lukashenko and to demand immediate closure of the plant with the support of foreign specialists so it is done in the safest possible way," the message said.
The Ministry of Energy's official Telegram channel has confirmed the hacking of the Astravets NPP website.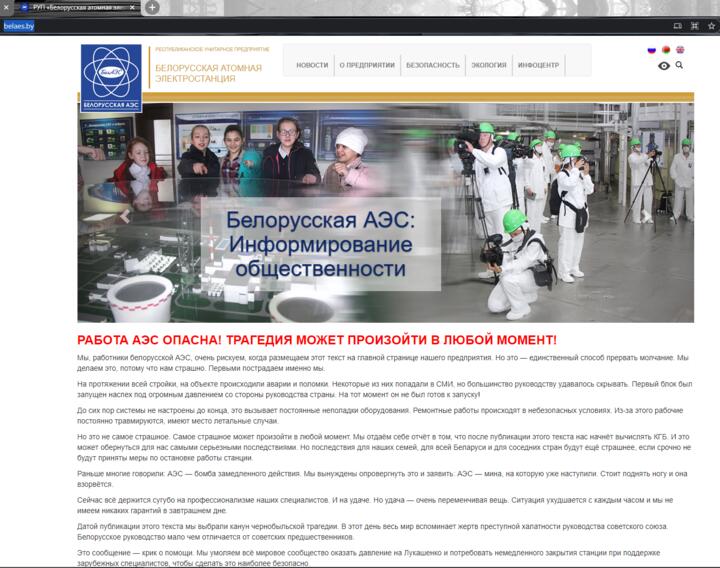 Twenty people arrested at a private bathhouse in Zhodzina for an "illegal mass gathering"
In Zhodino, 20 local residents were arrested at a private bathhouse where they say they had come simply to wash because water had been cut off in the city. They were cited for participating in an unauthorized mass event. At the police department, the people were shown a photo of a white-red-white flag spread out on the floor in the banquet hall of the bathhouse. The detainees believe that it had been spread just for the staged photo.
Four of the detainees went on hunger strikes. They are protesting against being charged with participating in a mass event and resisting police.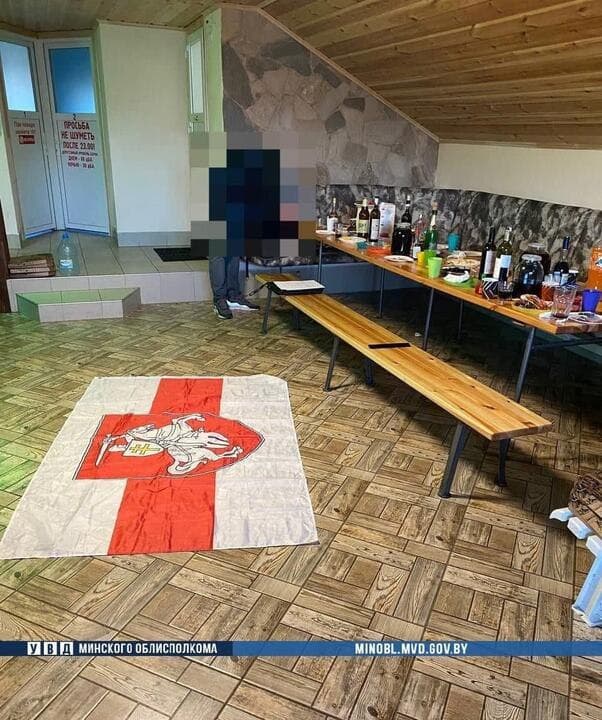 Belarusians both inside and outside the country soldier on
Local underground actions took place in a number of Belarusian towns today.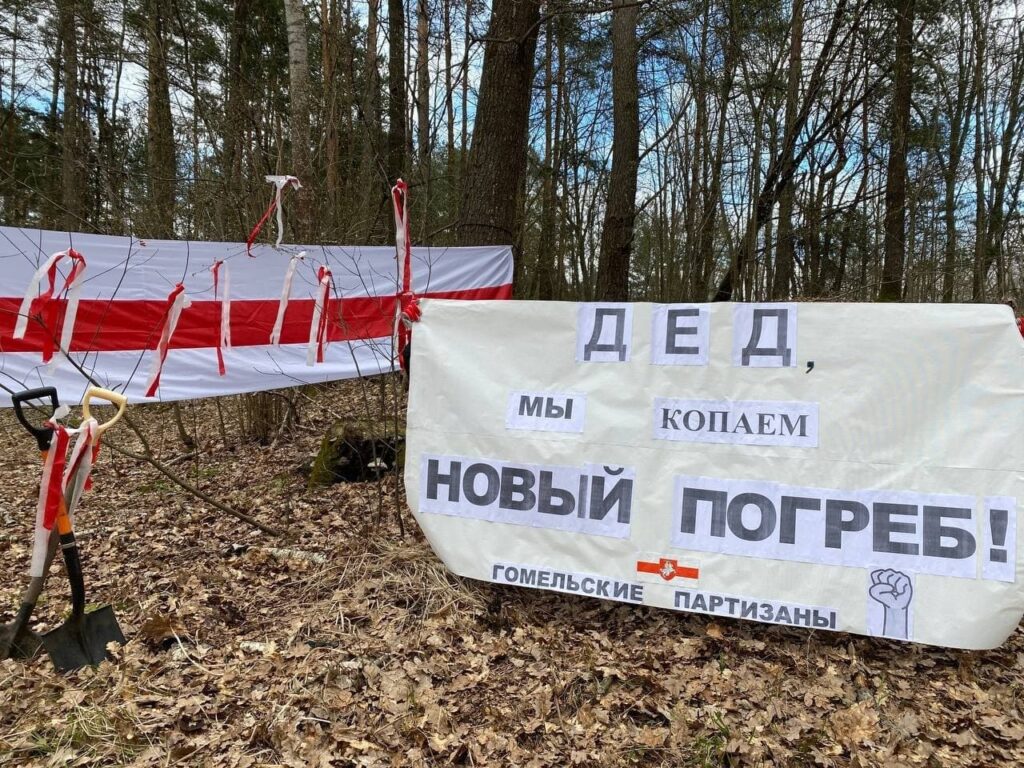 Belarusians in Białystok, Wrocław, Kiev, Moscow and St. Petersburg showed support for their compatriots from abroad.