8 October 2020 | Infocenter Free Belarus 2020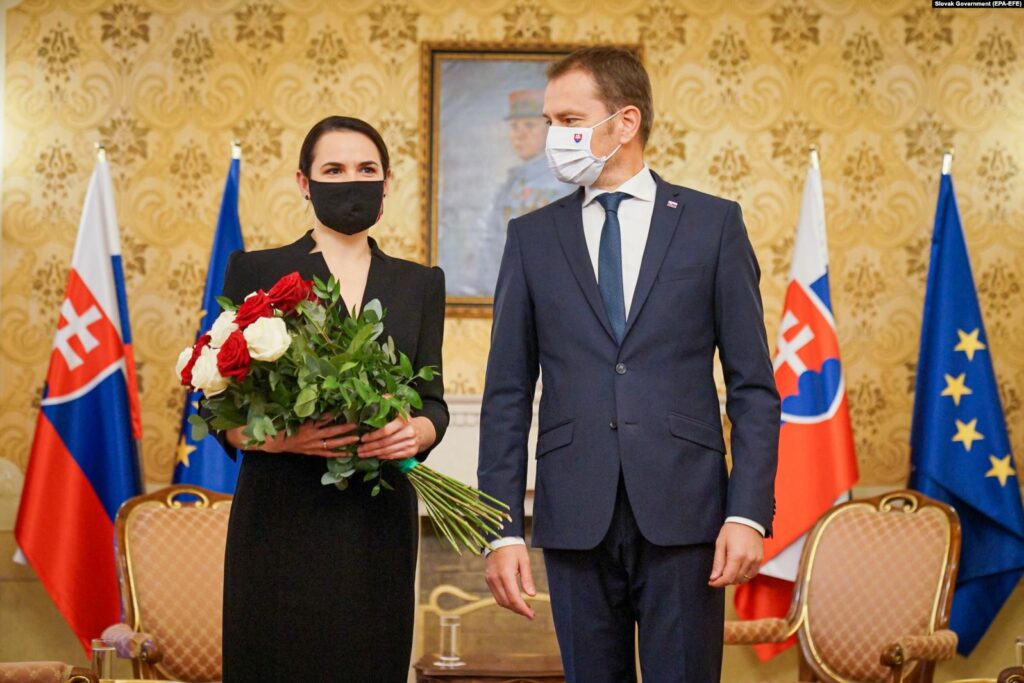 9:10 am The Polish Foreign Ministry will follow the mandatory recommendation of the Belarusian authorities, and reduce the staff of the Polish Embassy. This was reported by Gazeta Wyborcza with reference to their sources in the diplomatic corps.
According to the newspaper's source, before the end of the working day on Friday, 9 October, 32 Polish diplomats will leave Belarus. For their part, the Polish authorities do not intend to issue reciprocal demands for the Belarusian side.
As was reported before, the Belarusian Foreign Ministry demanded that Lithuania and Poland reduce the staff of their embassies, respectively, from 25 to 14 diplomats and from 50 to 18 diplomats, in response to the sanctions imposed by the EU.
9:43 am Sviatlana Tsikhanouskaya has been honored with GLOBSEC 2020 award for leadership and self-sacrifice.
This award is presented annually by GLOBSEC and the Czech Euro-Atlantic Council JAGELLO 2000.
This year, the Czech-Slovak Transatlantic Freedom Prize, awarded for outstanding contributions to democracy and human rights, was presented on Wednesday evening to Belarusian opposition leader Sviatlana Tsikhanouskaya and Czech politician, ex-foreign minister Karel Schwarzenberg.
9:48 am ONLINER.BY readers inform about receiving SMS messages from the Lithuanian and Polish visa centers, notifying that the centers will not be accepting applications. Messages from the Lithuanian visa center were sent yesterday, and from the Polish center today.
"I just got an SMS that from 8 October 2020, the Lithuanian Visa Application Center will stop accepting documents for all types of visas!" readers write in the forum thread about visas to Lithuania.
The situation is the same with Polish visa centers. They report that accepting visa applications will be stopped from tomorrow, that is, 9 October.
So far, no one can tell when the documents will be accepted again.
10:06 am The International Olympic Committee is investigating the statement of Belarusian athletes, who appealed to the IOC with an account of pressuring and reprisals endured because of their political views.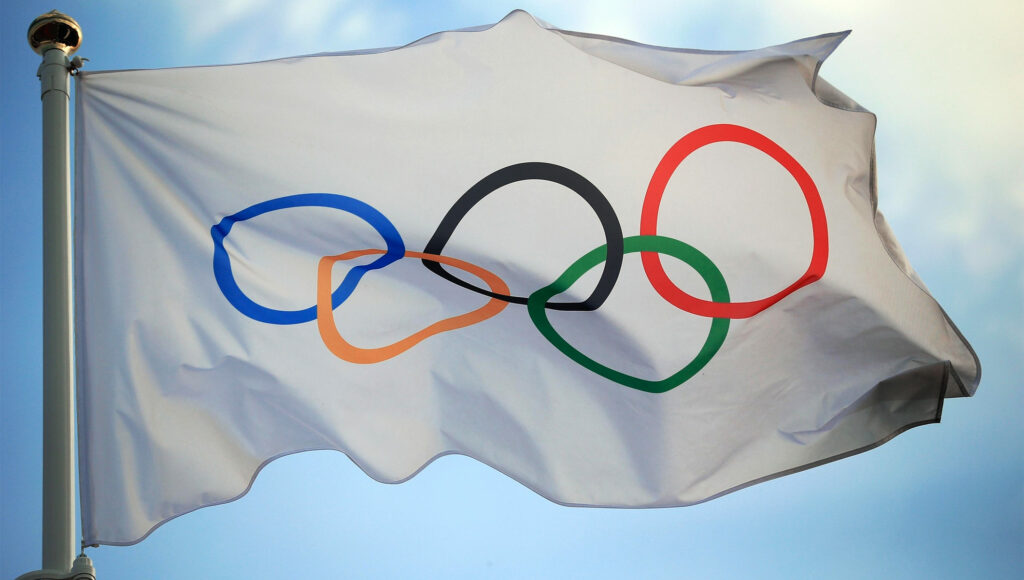 The IOC President said: "We hear the Belarusian athletes saying that the National Olympic Committee of Belarus is discriminating against them for political reasons alone."
Earlier this week, more than 680 Belarusian athletes signed the appeal to the IOC.
10:53 am At three o'clock in the morning, the plastic door of the Zhodzina Prosecutor's Office caught fire. There were no casualties. The causes are being investigated. In the morning the Prosecutor's Office was cordoned off, with experts and investigators at work. Black marks are visible on the white front door, ex-press.by reports.
11:41 am In case of the second wave of coronavirus, Lukashenko will not introduce quarantine.
Since spring 2020, Belarus has already acquired priceless experience in fighting the coronavirus, and thus quarantine will not be introduced in case of the second wave of the pandemic.
"I want you to understand my position: to this day, I do not intend to isolate and close the country. If we had done this in February, March or April, we would now be reaping benefits: people would have lost jobs, the economy would be brought down, there would not be even minimum salary to be earned. And again, this is not a choice between bad and absolutely bad, or between bad and good: life does not pose such problems today," said Lukashenko.
12:00 pm Sviatlana Tsikhanouskaya met with the Minister of Foreign Affairs of Slovakia, Ivan Korczak, representatives of the Belarusian diaspora in Slovakia, and representatives of NGOs.
Tsikhanouskaya agreed with the Minister to extend the scholarship program for Belarusian students funded by the Slovak government. The support program for expert and analytical centers for Belarus was also covered in the discussion. The minister said that Slovakia plans to recall the ambassador from Belarus as a sign of solidarity with Lithuanian and Polish colleagues.
12:15 pm "Square of Changes" adopted its own constitution. Every local resident now has the right to live next to incredible neighbors, celebrate holidays with them, fly their flags, and be heard.
12:50 pm New internal regulations are being introduced at the Belarusian State University of Culture and Arts. The most interesting point is the prohibition of the holding of events and the use of "unregistered" symbols at the University.
The document was apparently made public on 18 September, but signed only yesterday.
1:10 pm Kremlin spokesman Dmitry Peskov declined to give any details of expert analysis of the intercepted "Nick and Mike conversation". "We, in fact, do not have any detailed information on this issue, but it is obvious that the Russian special services have done everything that should be done with these recordings," – said Peskov.
At the same time, he refused to clarify what "should be done" means.
1:40 pm Lukashenko linked the rise in the incidence of COVID-19 to weekend protests and made claims about Western money for the protesters:
"What happens on the streets of Minsk on weekends… It is clear what the consequences will be. And the spread of the disease in Minsk is higher than in other regions. No, we are not going to use it in any way. They will soon figure out where they are. There is no politics here. They want to walk and get sick – let them get sick. Big money has been promised in the West. 53 million was promised: 3 million for pocket money, and 50 million for "covid" treatment. Where is this money?"
1:45 pm The National Bank of Belarus website is not working. The cyber-partisans who hack websites in protest against the seizure of power by Lukashenko warned yesterday that their next target would be the Belarusian banking system.
1:56 pm The TV presenters Dudinsky and Kokhno have again appeared on the court hearing schedule. At the beginning of September they were detained for allegedly taking part in unauthorized protests and were sentenced to 10 days of arrest. The current court trials were supposed to take place on 8 October at 10 am, but the court failed to inform the defendants of the time and place of the court sitting. The hearing has been adjourned to 12 October.
2:15 pm Tatyana Maksimova, mother of five children, was fined for participating in an unsanctioned rally in Gomel.
The woman was indeed present at the action, but as a volunteer. She was helping out with bringing water, medicines, and, if necessary, providing medical assistance.
2:24 pm The Russian Ministry of Internal Affairs explained why Sviatlana Tsikhanouskaya is on their list of wanted persons.
"No criminal cases have been initiated against her in Russia; she was included in the wanted persons search list under the framework of the CIS agreements."
2:30 pm Former head coach of the Belarus U-17 national hockey team, Alexander Rummo, has been dismissed from his job for expressing his support for the well-known basketball player Elena Levchenko, who is currently serving 15 days in prison," writes Tribuna news outlet.
"Lena, hold on. Arresting a person for dissent, [who is] the best basketball player in the country, the best center player in the world championships, the finalist of the women's NBA, [arresting her] at the airport amid her departure for a planned treatment – is the lowest representation of the scum of the earth! I hope that one day this incident will be given a legal assessment. You are a strong, brave and courageous lady. You are one of the best representatives of our country. Therefore, I believe that everything will be fine and we are all waiting for your return," said Rummo.
2:38 pm The Czech Republic also decided to recall its ambassador from Belarus for consultations.
2:50 pm An employee of an insurance company located near the Lithuanian Visa Application Center informs @belsat that the center is currently under reorganization and will be re-opened on Monday with two-fold increased processing capacity.
Unfortunately, when journalists tried to contact the visa center for a comment, no one answered the phone.
2:54 pm A students' protest is taking place near the philosophy and journalism departments of the Belarusian State University.
3:06 pm Opposition politician Anatoly Lyabedzka cannot be contacted and it's possible he's been detained. This was reported by his wife.
3:08 pm Students of the Belarusian Academy of Arts joined the chain of solidarity near the university.
3:17 pm The Ministry of Internal Affairs of Belarus confirmed that Sviatlana Tsikhanouskaya was put on the interstate wanted list.
3:22 pm Sviatlana Tsikhanouskaya met with the President of Slovakia, Zuzana Chaputova, who expressed her support for the Belarusian people. Sviatlana Tsikhanouskaya was accepted as a state leader. The leader of the Belarusian people spoke about political prisoners and repressions in the country, as well as how Slovakia can help the civil society of Belarus. Before that, she had a short meeting with representatives of the Belarusian diaspora in Slovakia.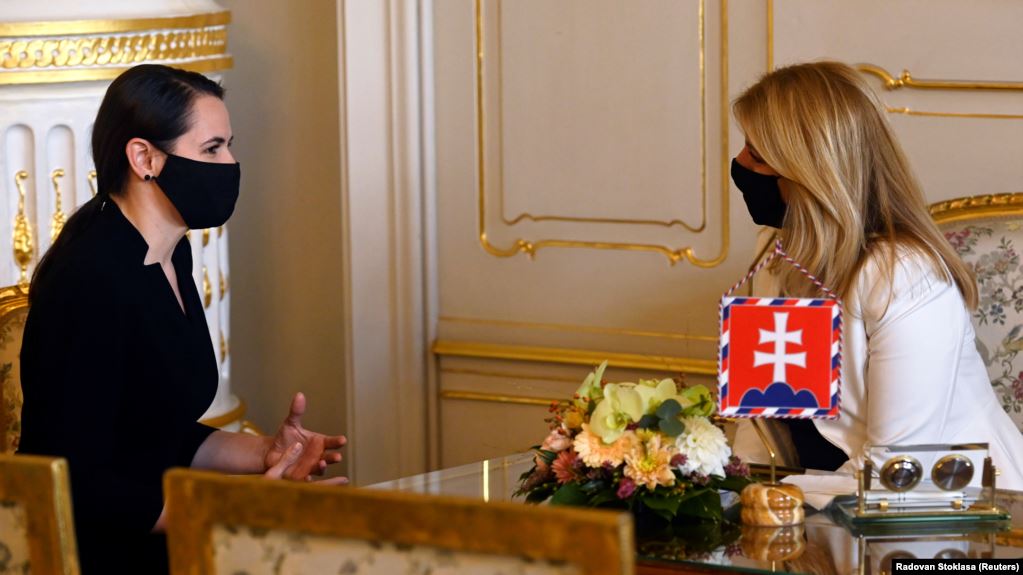 3:32 pm TV presenters Dmitry Kokhno and Denis Dudinsky will be tried again. They recently served 12 days of arrest for participating in an "unauthorized action".
3:39 pm There is an outbreak of coronavirus at MSLU. About 30 people fell ill – both students and teachers.
3:40 pm Singer Alexander Solodukha, who was present at the secret inauguration of Lukashenko, fell ill with coronavirus.
3:50 pm BSUIR students gathered for another sit-in protest action. They are singing "Warriors of Light" – one of the anthems of the Belarusian protest.
3:52 pm Apple demanded three Telegram-channels that disseminate personal data of Belarusian security forces personnel be turned off. It is believed that this data could lead to violence against them. Pavel Durov said that the channels will only be disabled for IOS.
3:56 pm In relation to a fire at Bobruisk police station, a search at local journalist Marina Molchanova's house was conducted.
4:08 pm Anatoly Lebedko was detained "for committing an administrative offense," the Minsk City Executive Committee of Internal Affairs announced. No further details yet.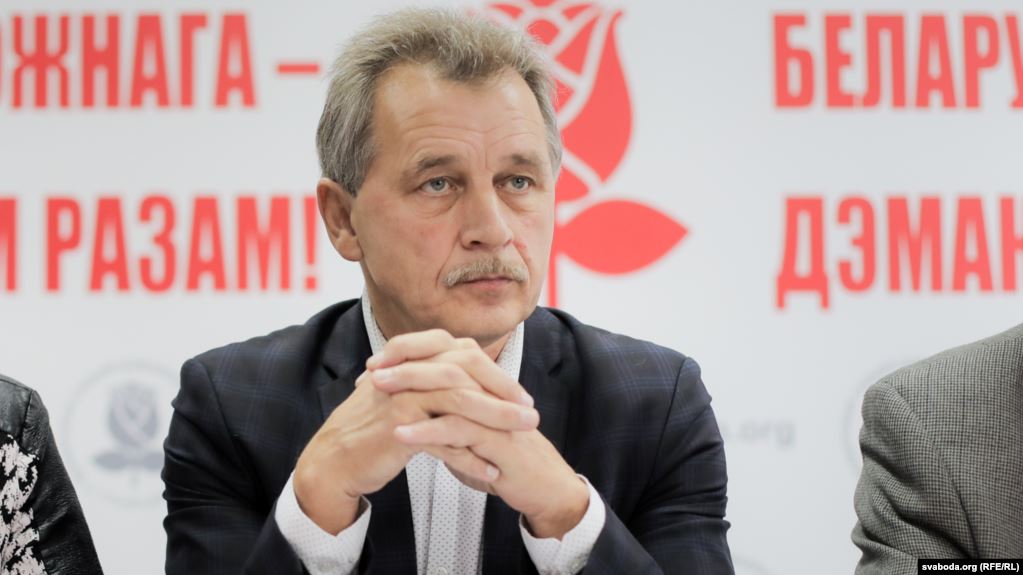 4:09 pm Ekodom lawyer Marina Dubina was sentenced to 13 days of arrest for taking part in a protest action, her friends told journalists.
4:10 pm Participants in an amateur basketball match in support of the arrested Belarusian basketball star Elena Levchenko were detained in Vileika.
4:16 pm Bulgaria, following other EU countries, recalls its ambassador from Belarus. This was announced by the head of the country's Foreign Ministry, Ekaterina Zakharieva.
4:26 pm The CSTO considers protests in Belarus to be the country's internal affair and does not see the need to intervene. CSTO Secretary General Stanislav Zas stated this.
4:34 pm There is a situation again at "Grodno Azot". Probably, work has ceased in one of the factory's ammonia shops.
4:45 pm No constitutional reform is possible under Lukashenko, and the arrest of Anatoly Lebedko is another proof of that – Tsikhanouskaya .
5:14 pm Tsikhanouskaya will be detained if she comes to Russia – this was stated by one of the Russian deputies.
5:18 pm MTZ employee Miroslav Sabchuk was detained directly at his workplace. Previously, he was one of the signatories of the appeal against the use of violence by security forces.
5:26 pm Igor Baranovsky, a well-known local historian and editor of the "Church" newspaper, was convicted of participating in an unsanctioned mass rally on 4 October. The judge sentenced Baranovsky to 15 days of administrative arrest, the Brest newspaper reports.
5:45 pm Alexandra Romanovskaya, the world freestyle champion and the best athlete of Belarus in 2019, was deprived of her salary at the freestyle center. Now she can only train as an amateur athlete, and her participation in foreign competitions will not be funded by the state.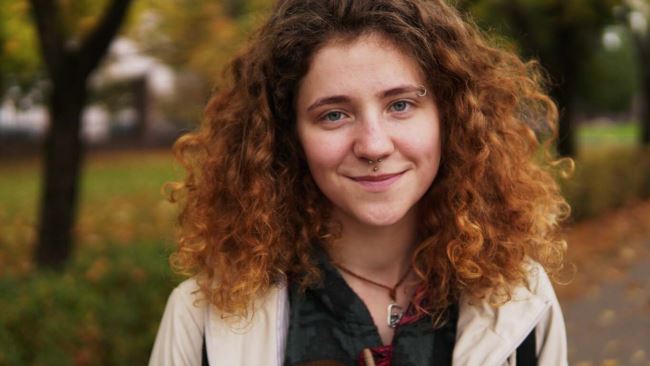 6:04 pm Attorneys are working on a solution for the issue of returning Catholic Archbishop of Minsk and Mahilau Tadeusz Kandrusewicz to Belarus. BelaPAN quoted the press-secretary of Belarusian Conference of Catholic Bishops (BCCB) Father Yuri Sanko as saying that, last week, Catholic leaders received a response to their request from the Belarusian Ministry of Foreign Affairs, which had previously invalidated his passport, preventing Kandrusevicz from returning to his own country. According to the letter, investigation into the Archbishop's other citizenship is still ongoing.
6:54 pm Father Ihar Baranovskiy, the publishing editor of "Tsarkva", the Belarusian Greek-Catholic Church's newspaper, has been sentenced to 15 days in jail, the Belarusian Journalists' Association reports. He was sentenced by the Lenin District Court of Brest (Judge Aliaksandr Semenchuk).

Baranovskiy was charged with participating in an unsanctioned mass event on Sovietsky Street in Brest on 4 October, and allegedly openly expressing his political views by walking in a column of protesters and clapping.

Baranovskiy pleaded not guilty. He stated that that day, he was walking down Sovietsky Street on his way to visit his sister, and that he did not see any rallies, protests, or other events. He stated that he did not participate in anything, and that he had chosen to go visit his sister at a time when all of the protests would have already ended. Baranovskiy stated that he is considering a hunger strike in protest. A total of 17 journalists were arrested around Belarus during the Sunday protests on 4 October.
7:34 pm Viktar Babaryka and Maria Kalesnikava's defense attorney, Aliaksandr Pylchenko, may have his license revoked. According to Pylchenko, he does not know the nature of the claims against him. Tomorrow he plans on going to the Ministry of Justice and learning that information.

7:42 pm Belarus has a stock of just 6 weeks of personal protective gear for work during the COVID-19 pandemic. Minister of Health Dzmitry Pinevich indicated that he intends on purchasing more.

According to the Ministry of Health, there have been 81,982 cases of COVID-19 since the pandemic began. This is an increase of 477 new cases per day. The Ministry of Health has recognized that a second wave is now underway.
8:09 pm Belarusian tennis legend Natalia Zvereva signed a letter expressing support for Lukashenko's resignation. Zvereva has won 20 Grand Slam titles (in all categories). In 2010, she was inducted into the International Tennis Hall of Fame. The letter demands new elections, and was signed by over 700 athletes.
8:13 pm The Chamber of Representatives Deputy Leonid Pisanik, of the 43rd district of Polessie (Mozyr) has died.

Pursuant to Article 88 of the Elections Code of Belarus, elections for a new deputy are to be held, unless the former deputy had less than a year left in his or her term. The terms of the deputies of the 7th convocation of the House of Representatives were not scheduled until 5 November 2023.

The Electoral Committee has stated that it is not planning on holding elections in a separate constituency in the near future, as the committee is not always in operations. No new elections are to be expected before 2022.

This means that the residents of Mozyr will have to wait at least two years, if not longer, without legislative representation.

8:32 pm The National Guard of the Russian Federation and the Belarusian Ministry of Internal Affairs are discussing cooperation.

Today, the Russian Federation Legal Information Agency published directive number 2573 from Prime Minister Mikhail Mishustin on talks between the Russian National Guard and the Belarusian Ministry of the Interior.

As of late August, Vladimir Putin stated that with the agreement of Lukashenko, a Russian National Guard reserve had been formed in Russia. This reserve was to provide "assistance" if the usurper were to lose control of the situation in Belarus.

According to the Russian Gazette, during the talks, the parties are likely to discuss the details of their further cooperation. This would include when to come to Belarus's assistance, what forces to provide and for how long, and what powers the Russian National Guard would have in Belarus.

Once the Lukashenko regime is entirely dependent on Russian support, all agreements must be officially documented at the state level.
9:09 pm The open letter from the Belarusian Telegram Community:

"On October 8, 2020, it was reported that Apple asked Telegram to block three channels containing information on the criminals in Lukashenko's gang.

As representatives of the Belarusian Telegram community, we fundamentally oppose these demands, as these channels are virtually the sole weapon of the Belarusian people against security forces' illegal violence against peaceful protesters.

Unfortunately, Belarusian courts and prosecutors are entirely controlled by the same individuals, who order the most brutal reprisals against anyone who dares dissent. For that reason, gathering information on the individuals who carry out these criminal orders is extremely important for later investigations of their activities in independent courts in Belarus.

By blocking access to these channels, Apple is indirectly supporting the violence and torture of Belarusians, which, if this initiative is carried out, is certain to return, harsher than ever.

Moreover, Apple's activities are setting a dangerous precedent for censuring Telegram, as the only communication tool not under Lukashenko's dictatorial regime's control. The threat of such censorship endangers the effectiveness and safety of Belarusians' peaceful protest.

For those reasons, we request that Apple reconsider its decision on banning the aforementioned Telegram channels on Apple devices, and carefully take our arguments into consideration."
9:42 pm The IOC may potentially ban the Belarusian flag at the Tokyo Olympics. The decision will be made if investigations uncover that the Belarusian National Olympic Committee, headed by Aliaksandr Lukashenko, violated the Olympic Charter. The IOC response was announced on the Belarusian Sport Solidarity Fund's Facebook page.

9:52 pm US Chargé d'Affaires Jeffrey Jook has visited political strategist Vitaly Shklyarov at Minsk Detention Center #1. Shklyarov's attorney Anton Gashinsky reported to Novaya Gazeta that there is hope the visit from the head of the US diplomatic representation will facilitate his release.

Jook is also expected to visit Shklyarov in the hospital. It had been reported earlier that Shklyarov's health had seriously deteriorated following the coronavirus infection.
9:58 pm Jailed attorney Max Znak's defense submitted a request to the UN Working Group on Arbitrary Detention (WGAD) on 4 October. BelaPAN reports that one of Znak's attorneys, Dzmitry Laevsky, said that the sole basis for Znak's arrest was the lawful exercise of his fundamental rights – the right to freedom of thought and freedom of association, as well as the fact that he is an attorney who was providing legal representation to citizens, who were exercising their right to elect and be elected – Viktar Babaryka and Sviatlana Tsikhanouskaya.

"These types of arrests also carry discriminatory motives, as they stem from the expression of specific political opinions, – stated Laevsky. – Additionally, when Maksim Znak was arrested, his rights to freedom and personal safety were not observed."
10:00 pm The courtyards of Minsk were a flurry of activity on the evening of 8 October. In various neighborhoods, the bands Razbitae Sertsa Patsana, Dom Svyazi, Pavel Arakelyan, Belarus Free Theater, and others performed. A small Medieval Faire was held at Kievsky mini-park.