18 August 2020 | Vera Sauchanka, LIVEfeedTrending
If you've never heard about Belarus before, it probably changed recently, as it made cover stories around the world this Monday. The country in the center of Europe, which has been ruled by "the last dictator" Alexander Lukashenko since 1994, has sent its message clearly: his time is up now.
While all the Belarusian elections have been recognized as neither free nor fair by the international community, the 2020 Belarusian presidential election has proved to be the most violent: key alternative candidates have been jailed, thousands of people arrested. Amnesty International described this as a "full-scale purge." None of the international or independent observers were allowed into the polling stations, and the election committees refused to show the final ballot vote count.
During the first days of the voting process, over 4,000 violations have been recorded. Those polling stations that have counted the votes honestly showed a major lead of the alternative candidate Sviatlana Tsikhanouskaya over the incumbent Alexander Lukashenko. Nonetheless, the Central Election Committee has declared a landslide victory of 80.1% for Mr. Lukashenko.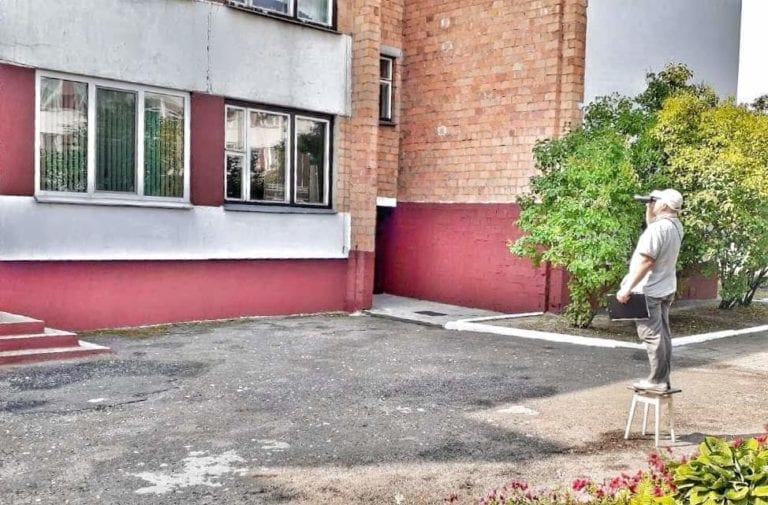 To protest the massive electoral fraud, people all over Belarus and abroad came out to peaceful rallies. The Belarusian police have used water cannons, stun grenades and rubber bullets against peaceful demonstrators. As a result, at least three people have died, 81 missing, and hundreds were severely injured. Only during the first three days of protests, over 6700 people were jailed. There is evidence showing citizens severely beaten by the police while in custody. The exact number of victims remains unknown. Experts compare the violence and cruelty that the Belarusian government used on its own people in an attempt to silence them to a Blitzkrieg that Hitler was attempting in 1941. On top of that, for three straight days between August 9-11 the internet was completely shut down and the country was sent into a full informational blackout. According to the official statement by Belarusian authorities, there was a "DDOS attack from abroad." However, no further information to prove it was provided as of yet.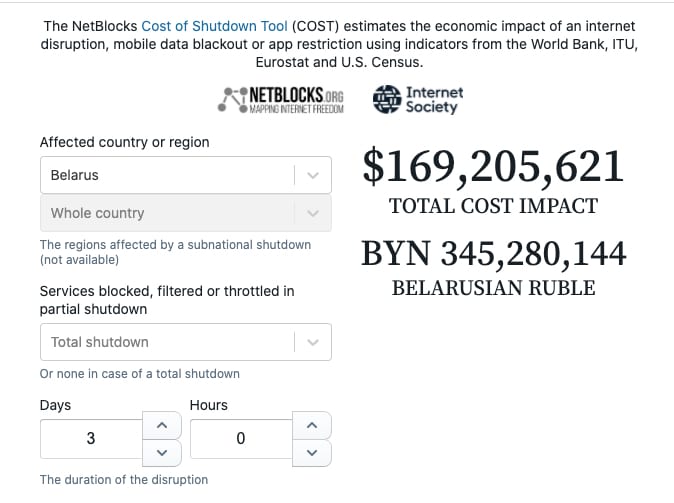 Alp Toker, director of the nonpartisan connectivity tracking group NetBlocks noted that there was "no sign of an external attack."
"So much was filtered by the time the blackouts started that they were difficult to distinguish and report. It also paves the way for a potential total blackout that's virtually impossible to circumvent," said Toker.
The US, EU, Great Britain, Ireland, Ukraine, Canada and others have issued official statements condemning the Belarusian government of violence, as well as human and voter rights violations. Mr. Lukashenko hasn't been recognized as a legitimate president by the international community.
Despite the horrific violence, voter suppression, beatings, killings, and full informational vacuum, Belarusians did not give up, setting an example to the whole world how to stand up to oppression. The peaceful protests continue up to this day. Since August 11, there's also a nationwide indefinite strike. Main demands are straight and simple: immediate resignation of Alexander Lukashenko, release of all political prisoners, and prosecution of those who were beating and killing peaceful protesters.
Peaceful rallies in support of Belarus, also known as Belarusian Solidarity Lines, became an international movement and were already held in over 100 cities outside of Belarus, on five continents worldwide. For the fifth time within the past two months, Belarusians of San Francisco and Northern California have joined the Belarusian Solidarity Lines held across the globe. Check out our video to see what it was like.