17 December 2020, 17:03 | NN.by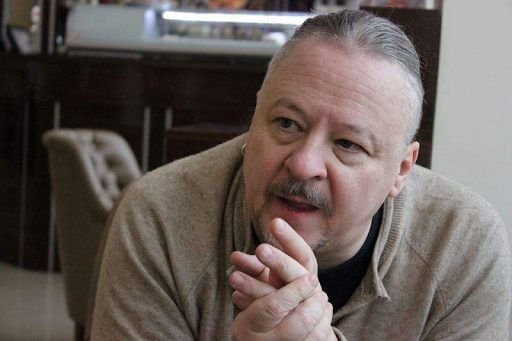 Art director of the Belarus Free Theatre and executive director of Creative Politics Hub Nicolai Khalezin was among those who actively lobbied for the EU sanctions list against Lukashenko's supporters. Khalezin is disappointed with the final third block of sanctions which was adopted by the EU on 17 December. He says it was shortened significantly. Khalezin talked with Nasha Niva news agency about this:
It looks like mockery to me. The worst thing is that a huge number of people worked on these cases – journalists, investigators, employees of various special services. Many people have worked hard to provide the EU with the most complete list.
It included more than a hundred judges with detailed descriptions of their wrongdoings as well as more than a hundred names of officers of the security forces. And if we talk about the so-called "wallets" [of the regime], we presented cases against all individuals working with the Lukashenko family – several dozen names. These were detailed cases containing information about companies registered in different countries. All information was taken from the official registries right down to the companies' beneficiaries.
But in the end, we got a sanctions list that had been compiled following an absolutely unclear scheme. It is clear that they took a little from everywhere, but those people who compiled the final list had no idea how the system works in Belarus and what life in Belarus is like in general. They don't even understand the essence of the sanctions process. Sometimes, even a large amount of names is not essential as long as whole segments are frozen.
For example, including Mikalai Varabei on the lists makes absolutely no sense. If we look at the Bremino Group company, which was given the rights to collect money for transit through Belarus, then three businessmen are involved: Zaitsau, Varabei, Aleksin. But only one of those is included on the sanctions lists. This means that our work does not stop.
What's the use of including Shakutin on the list? The list of his companies in its current form won't generate any profit since the country will now enter a period of such turbulence that it will be difficult to do business in high-tech. The matter should revolve around the money which circulates around the "family". This will just result in the transfer of state funds into a private pocket. Here, we should mention pharmacology, the cigarette business, oil and potassium trades.
It's just funny to me what the EU has done. The mountain brought forth a mouse. Nobody will suffer from this; only maybe Kachanava will not be able to go to Nice. But this is not enough for me!
I understand that she is responsible for great sins. We still have all the cases that were prepared and we will be thinking about what to do with them. There is an option to openly publish them or to transfer them to large international investigation groups or to simply stop. But we do not want the latter. After all, this is not just our business but the business of all the people of Belarus.
Most likely, this was done through Putin's and Lukashenko's lobbyists. And this is not just classic political lobbying, but what we would call "ratting out" in prison slang. As if some rat purposely removed all the parties who could harm Lukashenko. All of them were removed! One of them, Aleksin, was crossed out at the last moment just with a pen when all the approvals had already passed. This is a very strange story. And it seems to me that within the EU, they should figure out who fixed this so effectively.
I believe that Mashenski was not included on the sanctions lists because he had gone skiing in Sochi with Lukashenko and Putin. We have a lot of information about him on all his "adventures". But if you ski then, of course, you will not get included on any lists. Between 300 and 500 Russian companies working together with Belarusian ones would have suffered from such sanctions, so Russian lobbyists worked very closely alongside. All those were crossed out! The influence of Lavrov and Putin is certainly there.
We are being assured that they will still be included on the fourth list. But I understand that lobbyists from the other side will also work and they will defend their arguments. Now we don't fully understand what to do next and the reason for it is that we don't know what is happening within the European Union.