Law enforcement officers opposing Lukashenko getting united
5 November 2020 | Liudmila Savitskaya, Sever.Realii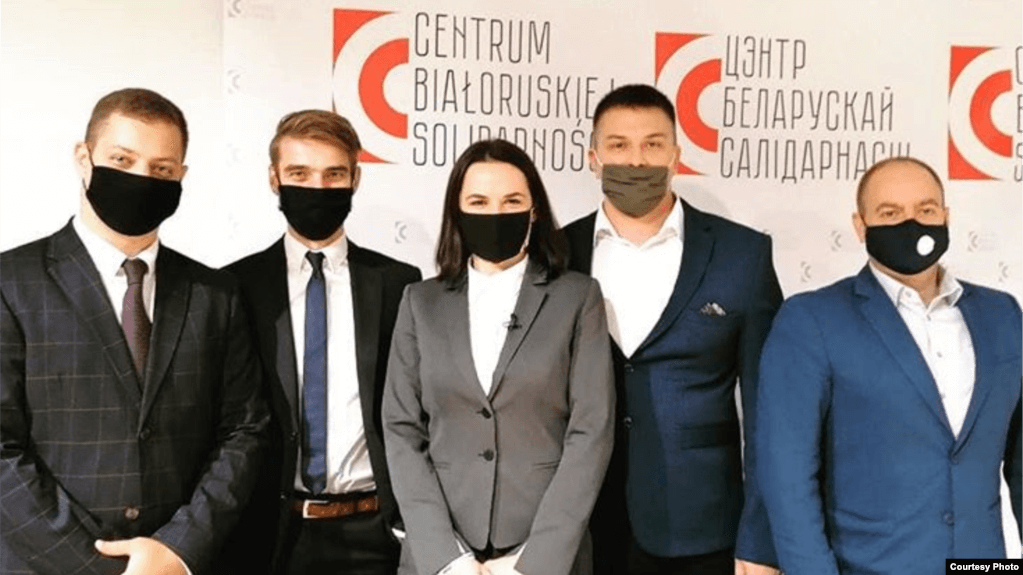 Andrei Astapovich, a former senior investigator of the Belarusian Investigative Committee, who refused to participate in the persecution of protesters, is founding the By_Pol association abroad. Its purpose is to collect evidence on the crimes committed by the security forces and to help those colleagues who decide to go over to the side of the people.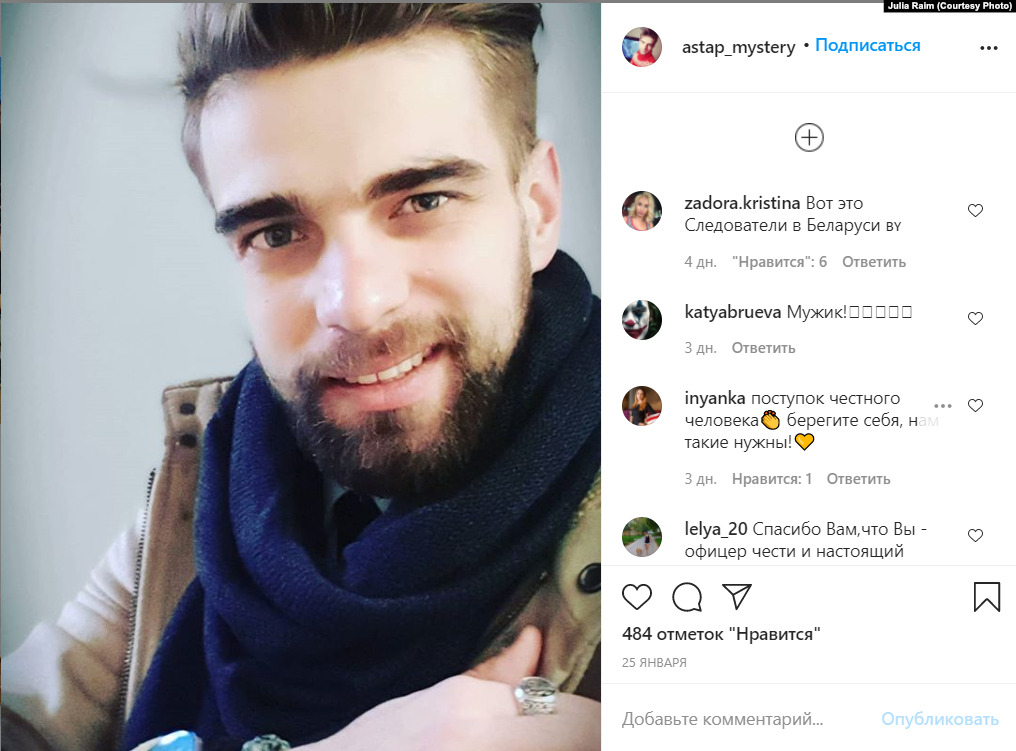 Andrei Astapovich resigned from the Investigative Committee of the Republic of Belarus in August, shortly after the outbreak of protests following the presidential election. In his report, he wrote that he refuses "to participate in the concealment of crimes" and to carry out "criminal orders", and "the only provocateurs of violence" whom he himself saw at the rallies were "riot policemen and other departments." After submitting a report, Astapovich left Minsk for Russia, and while applying for a visa to Latvia, he was detained in Pskov. After the media backlash, the Russian secret services did not dare to hand him over to his Belarusian colleagues, Astapovich was simply taken out of Russia and a few days later ended up in Poland. Soon he applied for refugee status.
On 2 November, Andrei Astapovich posted a photo with Sviatlana Tsikhanouskaya on his instagram. The former investigator announced the foundation of the By_Pol public association. Employees of the security forces of Belarus, who also refused to follow criminal orders and went over to the side of the people, joined the association. For security reasons Astapovich does not tell their names, although some of them have revealed themselves on social networks.
By_Pol plans to collect evidence of the crimes that the security forces committed against the peacefully protesting citizens of Belarus, and to help their colleagues who had resigned. The goal for the future is to prepare a reform of the law enforcement agencies of the republic, Andrei Astapovich told a correspondent of the media project Sever.Realii.
It definitely will not remain as it was before
One of the main tasks of By_Pol is collecting evidence of the crimes of the security forces. Are you collecting this for future trials in the Hague?
You were right about The Hague, especially if this regime stays longer. We collect evidence to be used even in the court under the current legislation. And also, in the new fair elections that Sviatlana Tsikhanouskaya promises, what do you think the candidates' political program will be based on? Anyone who wants to become a president will promote criminal responsibility for those who beat, kill, rape people as well as on those who supported in every way the retention of this illegal power. And specialized structures will be created for such investigations. Our materials can be useful to them.
Anyone who wants to become a president will promote criminal responsibility for those who beat, kill, rape people
I see another important task – to recognize structures like the OMON riot police and Main Directorate for Combating Organized Crime of the Ministry of Internal Affairs of Belarus as criminal organizations in the international arena and to prohibit their employees from going to places where, say, they liked to relax. I do hope that later on Russia will join this process, abandon Lukashenko and will cooperate with the new government of Belarus. And then those security officials will have nowhere to hide. As long as Lukashenko remains in power, there will be constant pressure on these organizations so that they do not feel free and understand that it will definitely not remain as it was before. Our people will not forgive what happened.
Do you already have statistics on the crimes of the Belarusian security forces?
There are several cases of rapping, it's hard to tell the number yet, there are those who were beaten
450 people have already passed through the "Belarusian Solidarity Center", the total number of those who left for Poland has not yet been determined because of all these past events. We received some cases, were able to identify a person involved, one of the employees, registered a body of crime, drew up documents, went on to the next case. We found a video, identified an employee in our own way. The most common alleged bodies of crime – pointing weapon at a peaceful protester, throwing grenades. There are several cases of rapping, it's hard to tell the number yet, there are those who were beaten. In open sources there is information about murders.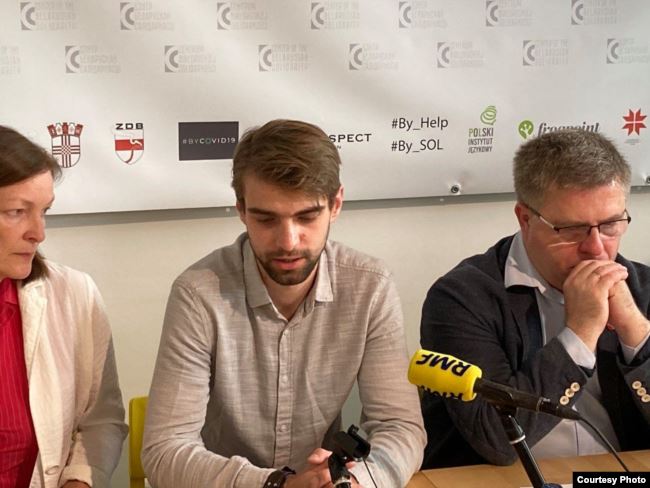 You said about "identifying an employee in your own way." Do you support the deanonymization of the Belarusian security forces, including with the help of computer programs?
Information on the deanonymization program was a fake to scare people
In a form how it happens now – no. It's because for doing this they take data from old databases and it happens that employees indicated there quitted the job a few years ago, left the system, left for other countries or started doing other things. What about computer programs? Do you believe in them? People on those photos were identified by their own acquaintances, they gave links to social networks, then it was all processed into videos. Real programs of this kind are very, very expensive. To get access for one person requires 150 thousand dollars. It seems to me that this information about the deanonymization program was a fake, which aimed at scaring people who, even being in the law enforcement system, do not really understand how that works. In reality, if it worked, absolutely all employees would have been disclosed and shown.
Who funds By_Pol?
There is no funding, the "Belarusian Solidarity Center" provided us with premises, bought equipment, because my computer remained in Russia, and my phones were left in Belarusian forests where I was hiding. The center was funded on the donations of ordinary people, our Belarusian IT specialists from all over the world sent donations.
And how about the former security officials who came to By_Pol, and yourself, do you pay them a salary?
We couldn't work for six months, but we have found a way to be useful to our country
I, myself, likewise some of my workers, have refugee status, for the next six months we have no right to work. We received an allowance – 750 zlotys per month (15 264 rubles). We couldn't work for six months, but we have found a way to be useful to our country. Sviatlana Tsikhanouskaya found out about us and wanted to meet. We talked, she realized how important what we are doing was, and protest movements began to cooperate with us little by little.
About the lawlessness of the Belarusian security forces people learned thanks to the Nexta telegram channel. Do you cooperate with them?
There is some kind of cooperation, although we did not communicate personally. I know that information from our headquarters is used by this media.
Protection and a reform
The name "Trade union for Belarusian security officials" sounds unexpected. Are you going to defend the Belarusian riot police? Not people from the riot police?
The security officials, who went over to the side of the people, are held in prison in terrible conditions, even worse than those of civilians
Do you remember my story, how I ran through the forests from my colleagues? An employee is a part of the system. It seems that he has legal grounds to make certain decisions, but in fact he does not: the system will quickly crush him, colleagues who are interested in working differently, bosses, management will come, and they all will exert pressure, persecute, and so on. Now there is information that the security forces, who went over to the side of the people, are held in places of imprisonment in terrible conditions, even worse than those of civilians. The KGB, the internal security service – all these systems will immediately knock on your door, detain, illegally conduct all searches and falsify the case, because you have specific knowledge and information that can harm the authority in power. You will be dealt with much faster than the rest of the officers. Even before the events began an employee was unprotected in many ways, even in terms of social security. This is all written down on paper, but nothing is really being implemented. We want to change this situation.
Have you ever heard of a Russian "Police Ombudsman"? He had similar plans, but now he is under arrest over several criminal cases.
I think so, we are trying to do similar things. Here Yuri Zakharenka tried this way, but technologies were old, he could not do it from abroad, and so he quickly disappeared. We hope our path is different.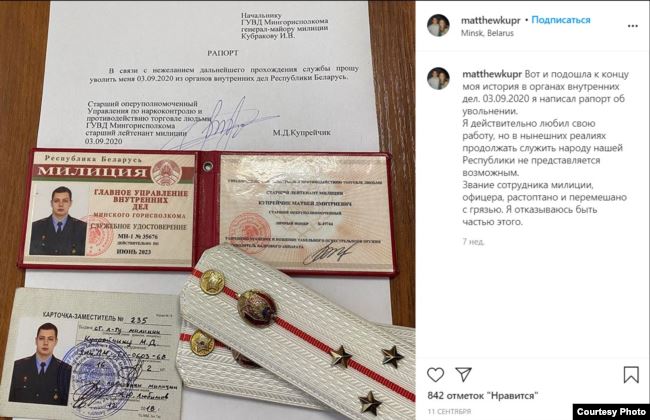 What kind of reforms of the law enforcement bodies of Belarus should be carried out first of all?
We all shout, "Why are there so many security officers in the country?" We need to start by eliminating the officer posts for employees who are responsible for welfare. 20 years' period of service should be nullified because there is no danger, they are not like a submarine officer or a policeman who can be killed. The same civilian personnel officer should work up to 60.
Secondly, we need to get rid of duplication of systems. We have a prosecutor's office – a supervisory body, but the Investigative Committee has a so-called PCD – a procedural control department that duplicates supervision within the system. Other law enforcement agencies also have similar divisions. Why is there such duplication and division?
It is worth considering decriminalizing certain articles of the Criminal Code. Where I worked, about 40% of the cases referred to preventive supervision over the people who were released from prison. Didn't come home on time, got drunk – committed an administrative offense. After three violations, a criminal case is reopened. The investigation over such cases is carried out by an investigator for especially important cases, the workload is increasing, there is no one to investigate real cases. Or with thefts, which fall under article 205, part 1. There, the cost of an investigation is not comparable to a small damage caused.
Personal choice and lustration
And what about those who today agreed to carry out criminal orders and act in the interests of Lukashenko? Will there be lustrations?
We have Article 20 of the Criminal Code. If a member of a criminal gang who was not an organizer and coordinator, did not commit serious or especially serious crimes, began to cooperate with the investigation, then he is released from criminal liability. If a person participated in this, but he personally did not kill or injure anyone, then he is released from punishment. In this case what are the legal grounds for dismissing him from the law enforcement agencies or not letting him work there? On the ethical level – yes, there are, you have dishonored your shoulder marks. But we are approaching from the point of view of compliance with the law. Rallies in Belarus have grown due to the fact that our government began to violate all kinds of laws in relation to its citizens, we do not want to become like them.
Everyone makes their choice when they start to shoot, rape or kill
But if an employee has committed serious crimes, he will not be able to remain unpunished and receive a pension, his time in employment will not count. Everyone makes their choice when they start shooting, rape or kill.
And where is the line between the execution of the order and civic consciousness?
Everyone has their own. My story is not even about beating somebody, it was enough for me to just face the fact that to some small extent I was forced to close my eyes on breaking the law or even somehow participate in it, unintentionally allowing some employees to get rid of evidence of their criminal activity or falsify any documents in relation to someone.
If captains had to close their eyes on crimes, then what happens at the level of generals?
Many military units were not involved. Most of the people who are close to the president dishonored themselves. Lukashenko personally appoints every colonel and everyone above. Mostly these are the people closest to him, so they wholeheartedly support him, and they will not talk with anybody else.
If all of them are dismissed, then where will the new staff come from?
Do you think he appoints the best specialists or those he can trust? it is not necessarily right that his people are the highest quality and smartest. Many people work for us all their lives, but they are not included in the trust list, dissidents, for example, are assigned to a position and cannot move. And all these chairmen, ministers – yes, not stupid people, but they are recruited on the basis of what this person can do specifically for Lukashenko.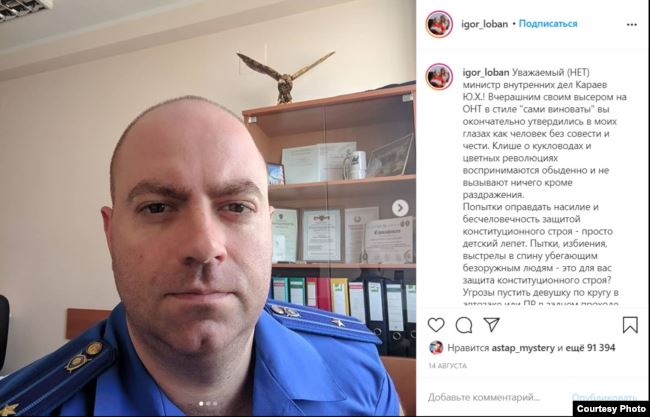 How do you assess the current level of the protest in Belarus?
While people will fight, the authorities have no chance. This is the agony of the government in power. It makes constant mistakes, begins to change one boss for another and he understands that he will work for another two months and be handed over, sold, blamed. People do not give up, they do not want Lukashenka and his criminal group to stay. No one will forget what happened.