These are the conditions in which Volha Khizhynkova is staying in Akrestsina
3 December 2020, 13:15 | Aliaksandra Kvitkevich, Dzmitry Smirnou, SPORT.TUT.BY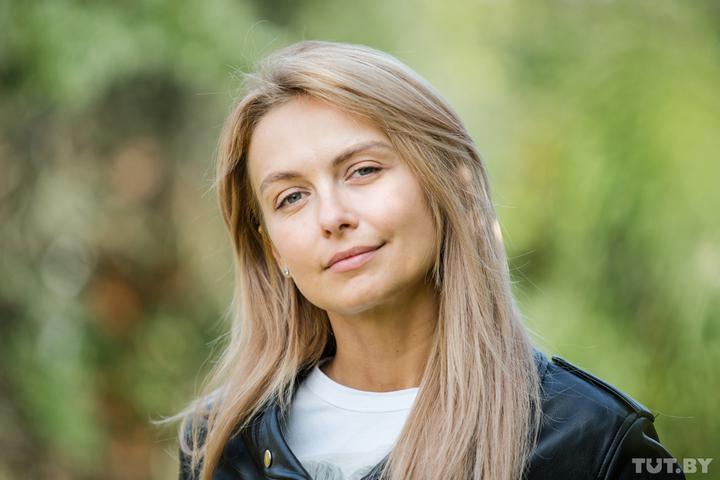 Miss Belarus 2008 and FC Dynamo Brest ex-press secretary Volha Khizhynkova was arrested on 8 November. She has since had three trials connected to her participation in "unauthorized protests". Volha is to spend a total of over a month in jail, and the conditions she is in can definitely be called terrible. TUT.BY reporter Aliaksandra Kvitkevich spent 10 days in a cell with Volha Khizhynkova and now speaks about the conditions the famous Belarusian woman had to experience because of her active citizenship:
"Lice could be seen on her clothes, they fell off her as she was scratching"
Volha and others arrested during the protest were taken straight to the Offender Detention Center in Akrestsina late at night. I don't remember exactly how many people there were in one cell, but definitely more than the number of beds. They settled down at once and went to sleep. Later an employee brought a couple of bottles of water and a few packets of mini bread rings. Then one more girl was brought to the cell. She brought more water and bread rings.
Up to Thursday (so called "parcel day") Volha and other girls in the cell had no toothpaste, toothbrushes, towels, change of clothes or other necessities. The girls were asking the Detention Centre employees to give them at least toothpaste and toothbrushes, but their requests were ignored. It could have been easily arranged though, as there are volunteers near the Detention Centre all the time and they can provide everything.
The people were redistributed into different cells, and Volha remained with several women who had been jailed for drinking, and then a homeless woman from the railway station was literally dumped off into their cell.
Volha said that the woman was zonked-out. She was thrown into the cell like a sack of potatoes. Her hair was so tangled it formed a crust on her head, and she had an immense number of clothing items on. They later found out that this damsel had several kinds of lice. Lice could be seen on her clothes, they fell off her as she was scratching.
No one tried to take her to shower or to do something to prevent the others from getting lice. She had been in the cell with other people for 10 days.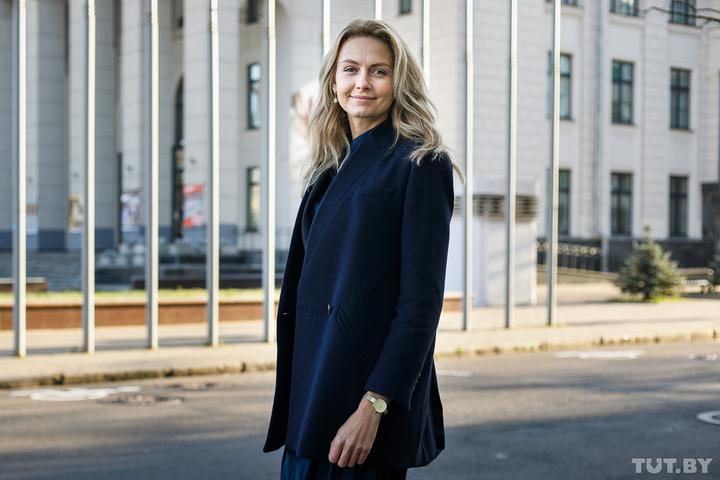 "Volha put a hood on her head and sat facing the wall in order not to hear or see all this madness"
There was another heavy drinker in the cell who had something similar to an epileptic seizure. She fell on the floor and smashed her head, there was a lot of blood. The other women pushed the button to summon the guards so that they could call a doctor. The guards came and started giving Volha instructions on what to do and how to provide first aid. They didn't even enter the cell.
Later, they did call a doctor to give the woman an injection. For two days she was delirious. She thought she was riding a train. She didn't sleep either at night or during the day, she kept asking when and where she needed to get off, kept begging for cigarettes. She was torturing Volha with these questions every ten minutes, she didn't let anyone sleep and kept pushing the button to summon the guards. Volha said that for several days she would put a hood on her head, sit at the table and face the wall in order not to hear or see all this madness in the cell. More people were brought to the cell and they were charged under Article 23.34 [unauthorized protests], too. There wasn't enough room to sleep, they had to sleep on benches. They could not lie down on the floor because of the lice that were there, even after the floor was washed with chlorine.
When the lice woman was released, I was placed in this cell. The mattress and pillow were not disinfected. They didn't even take them away from the cell despite multiple requests. I came there to find Volha and two women jailed for drinking.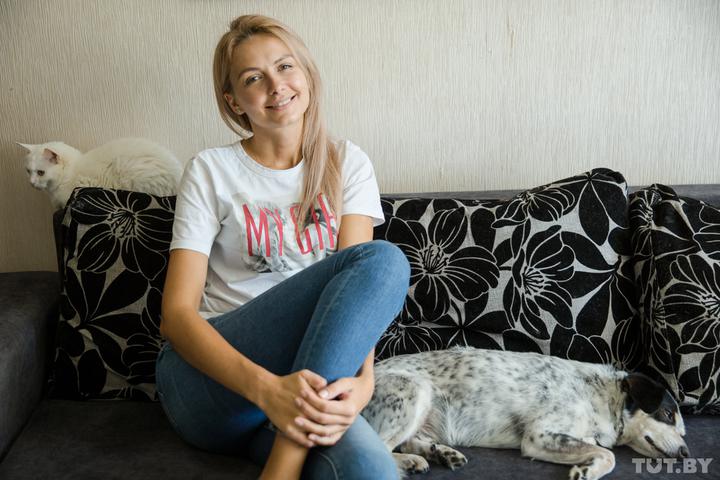 "There were no doors in the restroom. There was a tiny stream from the hot water tap and the cold water tap didn't work at all"
The sink in the cell was clogged, the water didn't go through. We asked for a plumber, but it was out of the question. One employee who turned out to be a reasonable person gave us a bucket though. Volha and I disassembled the siphon under the sink and fished out a ball of hair, fiber and other rubbish. So we unclogged the sink.
I had to spend the night on a bench wrapped up in my puffer jacket. The woman who was delirious was taken away the next day. She was replaced by a girl named Sonya, 21, charged under Article 23.34 as well. In a few hours the four of us were taken to a double cell, about 10 to 12 square meters.
The cell was freezing as a cold wind blew from the windows, the toilet was leaking constantly but didn't flush. There were no doors in the restroom. There was a tiny stream from the hot water tap and the cold water tap didn't work at all. We asked for a plumber right away since it was impossible to sleep with the sound from the toilet. They told us one of the plumbers was down with COVID-19 and no one knew when he would be back. The other one was supposed to come the next day.
We asked them to turn cold water off for the night so that we could get some sleep. Well, they did that. It was still leaking, but much quieter. We decided to sleep tops to tails, Volha and I on the top bunk and Sonya and the fourth woman on the bottom bunk.
It was very uncomfortable. Well, because both Volha and I, we are not tiny women. We were afraid we would fall from the top bunk while sleeping. So on the third night I decided to sleep on the floor – I spread a bed sheet, used a bundle of clothes as a pillow, and a blanket that Volha gave me. She wrapped herself in her coat. Then I slept under Sonya's blanket, and Sonya just put on warm clothes for the night.
We kept complaining about the cold, but they told us we should have stayed home where it was warm. When I told them that I was working and was arrested while doing my job, they suggested that I find another occupation. No one came to fix the toilet. That's how it should be, they told us. We used a garbage bin to flush and a plastic bag for the garbage itself.
The cells were inspected almost every morning. We were taken to the hall and had to face the wall. Guards as well as some people in balaclavas with batons ran into the cells, hammered at the beds and window bars.
One morning they found a tic-tac-toe game we had made with bread under the bed and crushed it. And in a few days they rushed in, snatched a picture off the wall and tore it into pieces. It was a just pencil drawing of a cat on a stool and it had been hanging there for a week.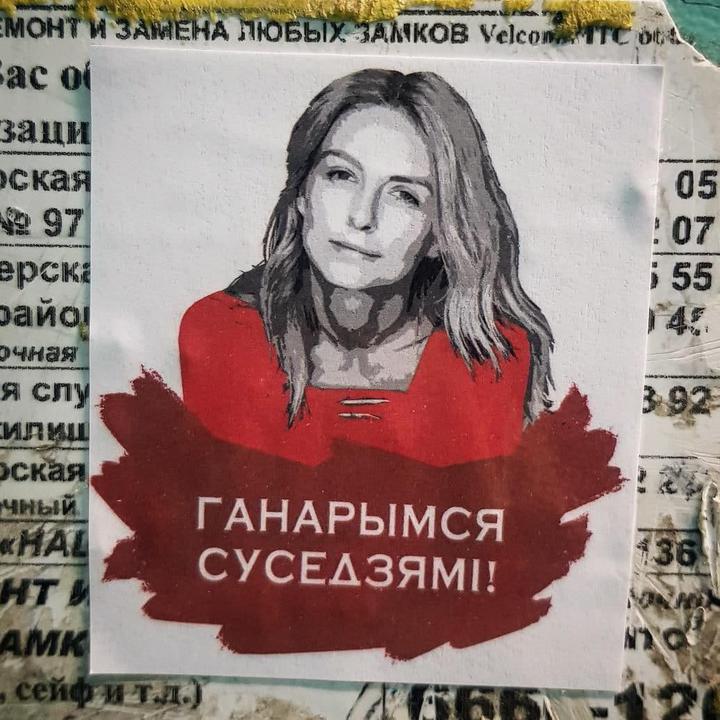 Of lice and men
Despite the railway hobo, Volha didn't have lice, at least not in her hair. I checked her many times, she didn't get them. But we did need lice shampoo for prevention anyway, we could have gotten anything in the cell.
Volha asked for such shampoo through her lawyer. We got only caps that go with it. There was neither regular shampoo nor lice shampoo in the parcel, they had been deliberately taken out. After I was released I asked Volha's husband about it. He had sent lice shampoo a few times, but it never got to us.
As for clothes lice, the grey ones, Volha did find some on her clothes. Here is how she did it: a few times a day she took off her clothes and inspected it for lice. In the second cell, the double one, she found clothes lice, but only a couple of times. So we can say that we didn't bring any there.
But even the thought of lice made us itch, and we had a feeling that something was crawling on our heads and bodies.
On washing the floor
Political prisoners do not usually wash the floor. It is a job typically "reserved" for those who do not pay child support. But if there are no such inmates, political prisoners may be offered the job. In addition, you can volunteer for it. You need to wash the halls. You are given a bucket, a mop and gloves.
Nobody made Volha wash the floors, she was the one to ask for the job. First of all, it helps you pass the time, you don't just sit there. Secondly, you can get time in the open air for this, and Volha got it once. And one more time they took all four of us for a walk, for about 15 minutes. There was no shower at all though. Volha washed the floor in the hall just a couple of times, I think. Then they got some child support evaders in, and she wasn't given the job anymore.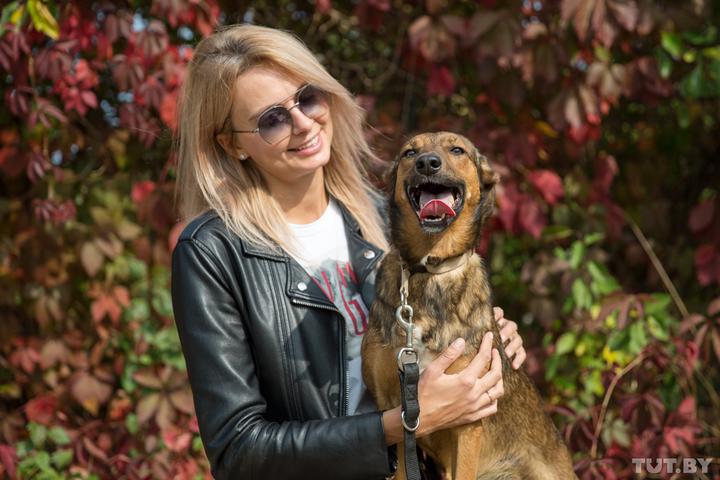 On birthday celebration and spirit
Volha is not in high spirits, but she is bearing up well. She is sometimes sad and anxious about her pets.
She reads a lot to distract herself. We tried to entertain her as much as we could. She was very happy to have me and Sonya in the cell, and she was glad the guards were not as brutal as during her first weeks.
We celebrated her birthday there [22 November – TUT.BY]. I drew a cake for her, Sonya made a card and wrote a little poem about "Miss Akrestsina 2020". Volha was moved to tears. And in a few days I gave her a gift certificate to massage therapist Aliaksandra Kvitkevich. I drew that one as well. She was very happy.
Despite bad conditions and treatment, Volha is always tactful and polite to everybody. She is anxious about everyone, she's been listening closely to all the trials that took place on our floor.
She didn't become evil and hateful even in this situation.